Here is what a recent day for us looked like:
The girls and I got up and ate breakfast. Baked oatmeal is a huge hit around here right now. Hannah mostly eats the fruit on top and Ains mostly eats the oatmeal. Then we went out and fed and watered the pigs, goats, horses, dogs, and cats.
When we came back in, I chopped up some stock veggies that I'd gotten at our last Farmer's Market and threw them in two stock pots. Hannah wanted to eat the "funky carrot" that I found.
I added water, vinegar, and animal parts - chicken to one pot and pork to another. After about an hour, Matt called and wanted to meet us at a park for lunch, so I started the broth cooking and we headed out to the park.
Matt and Hannah crawled around on the "pirate ship" climbing section for awhile while Ainsley and I ran around and played on the toy boat. Then we climbed up to the top of a long, bumpy slide and I went down with Ainsley to see how she'd like it. She adores the shorter slides and dislikes the tunnel slides that are longer, so this one wasn't a sure bet either way. She absolutely loved it.
I'd been trying to incorporate the sign 'more' into her sign-vocabulary but had had no luck until, with absolutely no prompting, after sending her down the slide once into Matt's arms, she frantically signed 'MORE'! so she went down the slide for at least 10 more minutes.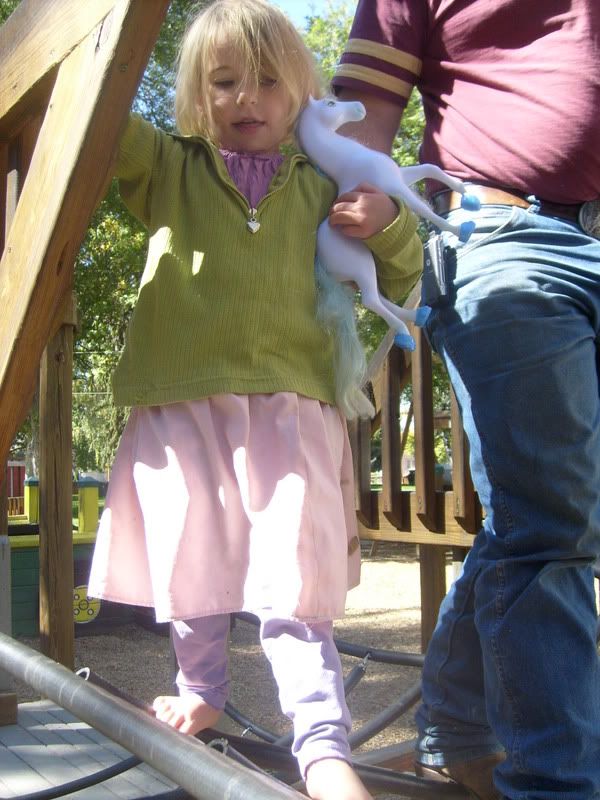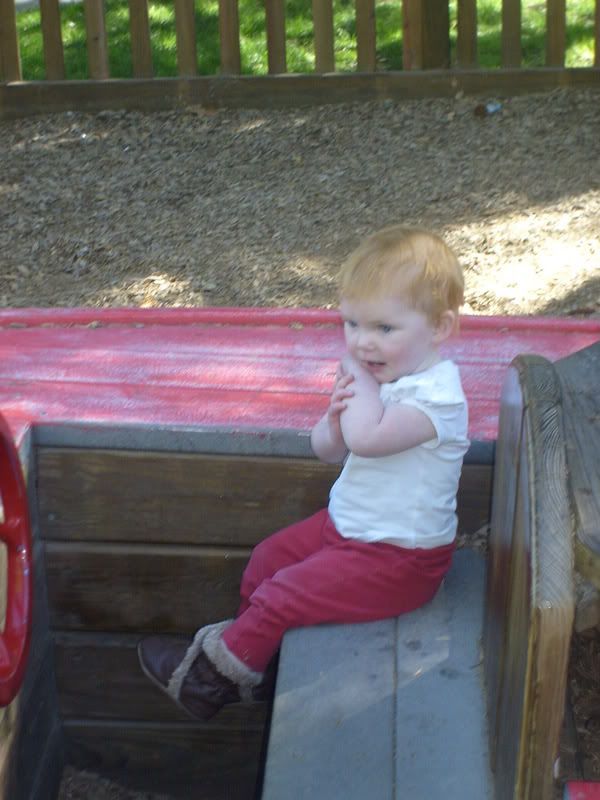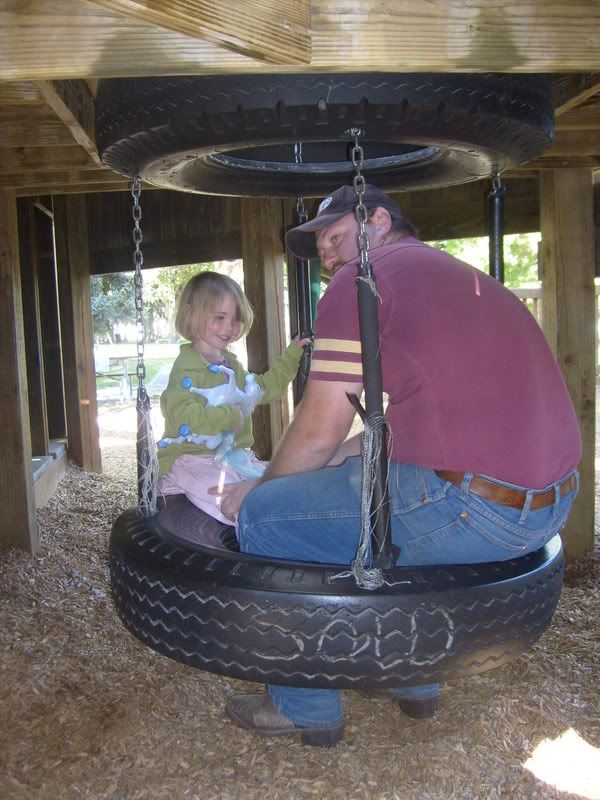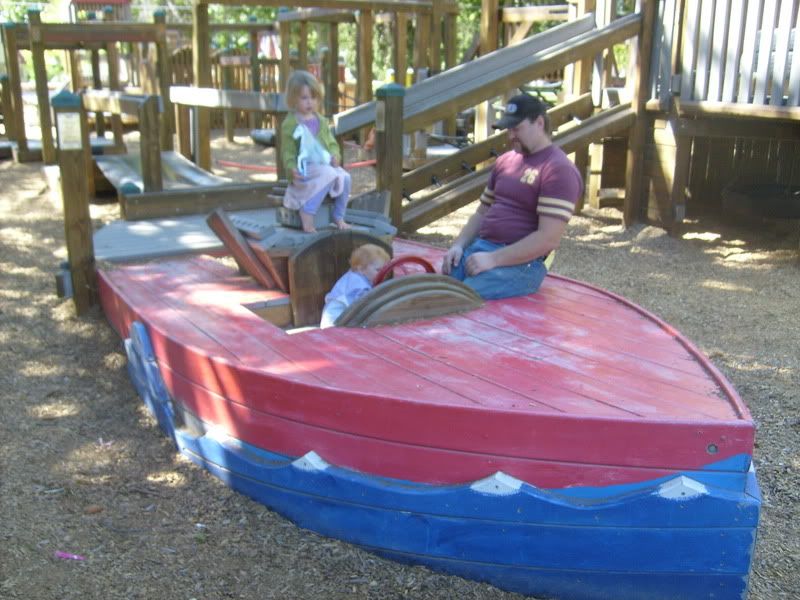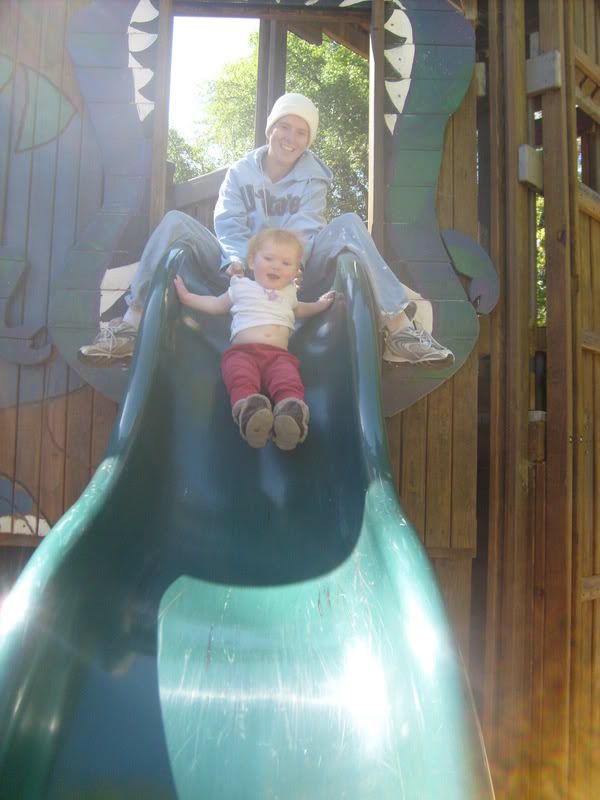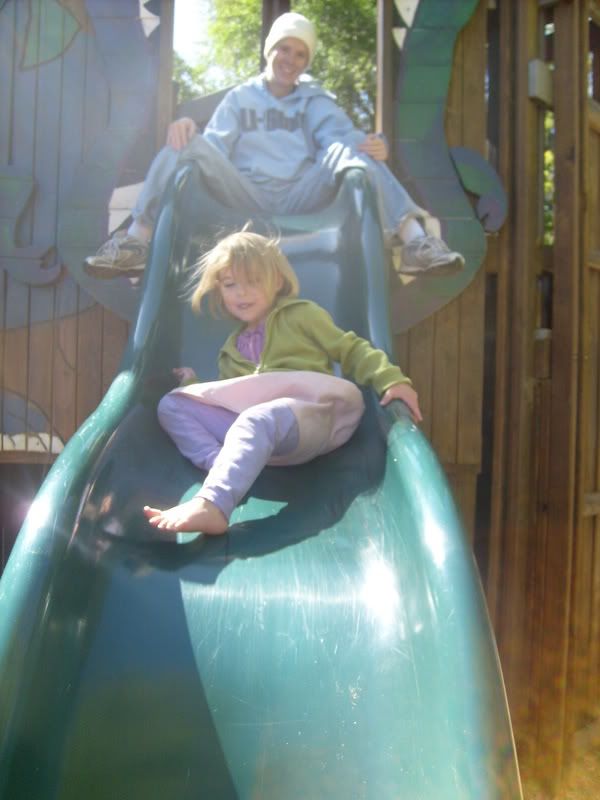 Matt left to go back to work and we left to go home. On our way, Hannah said she wasn't ready to go home yet, so we swung into a local thrift store. Hannah and Ainsley played for a bit and then we headed home. Surprisingly enough, I was the only one with 'finds'. Neither girl wanted anything.
My finds were pretty cool. $10 worth of stamps for $2. Don't know why they were donated, but I was happy to buy them. And a complete marble kit for $2. I checked before I bought it to make sure the marbles were in it since I don't have any marbles at home, but didn't check the rest of the pieces - I figured we could make do with even a few and at least Hannah would be excited about it. Turns out that the set was complete and the girls and I had an absolute blast for a few hours after we got home.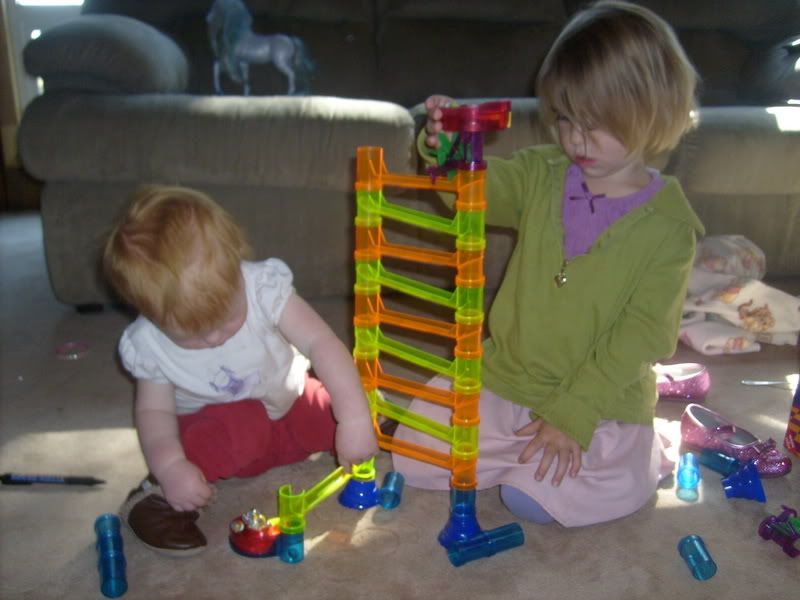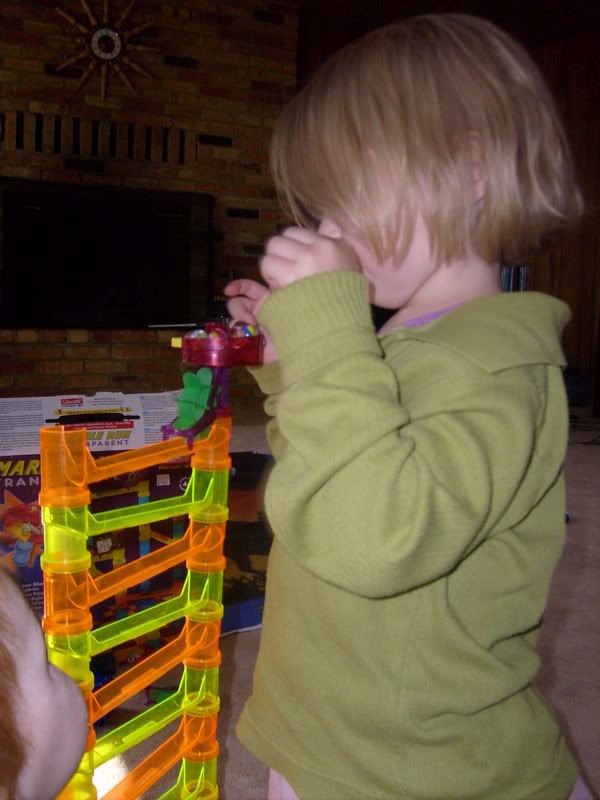 Matt brought a high-powered riding lawnmower home from work and the girls took turns helping him out. By the time we got done mowing the lawn, it was dark outside and we ate dinner, turned down the heat on the stock, and went to bed.