I took a four day break for family visiting. Matt's brothers came in and helped get the carpet out of the kitchen and put paneling in the mud room. They had enough time left over that they also tore the carpeting out of one of our living rooms and the hallway. We now only have two rooms with carpet. My sister-in-law also kicked down (not kidding) a three foot brick outcropping that had been separating the kitchen and living room. I'm so glad to have that gone. It really opens the house up.
My new kitchen floor.
New living room.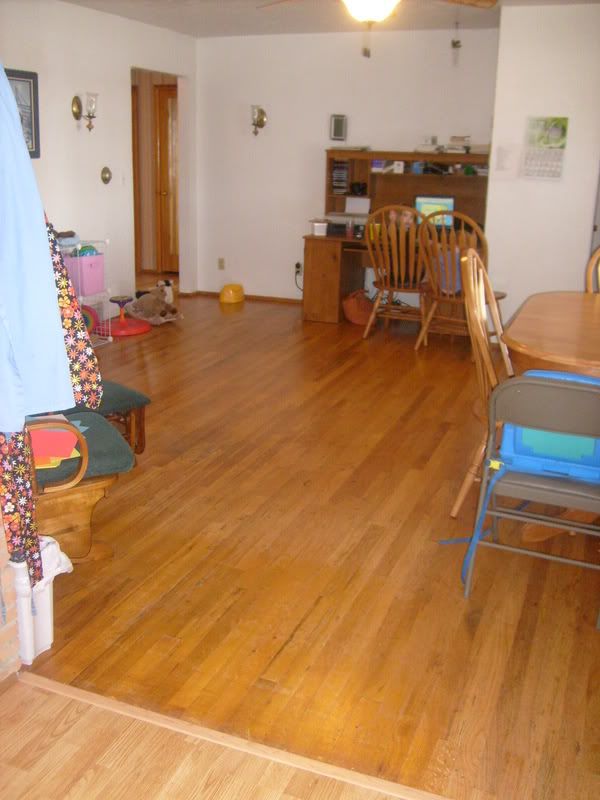 Ainsley helping Matt.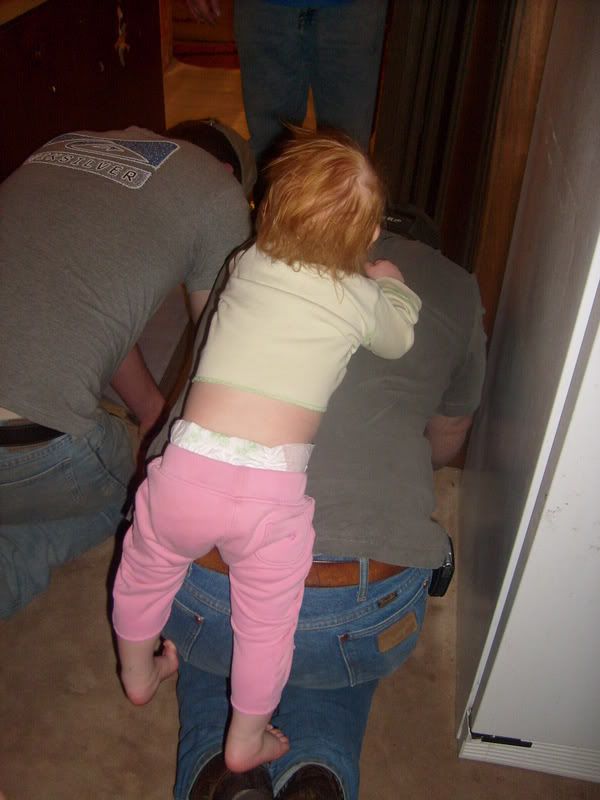 Hannah helping in the kitchen.
The brick partition that my sister-in-law kicked down.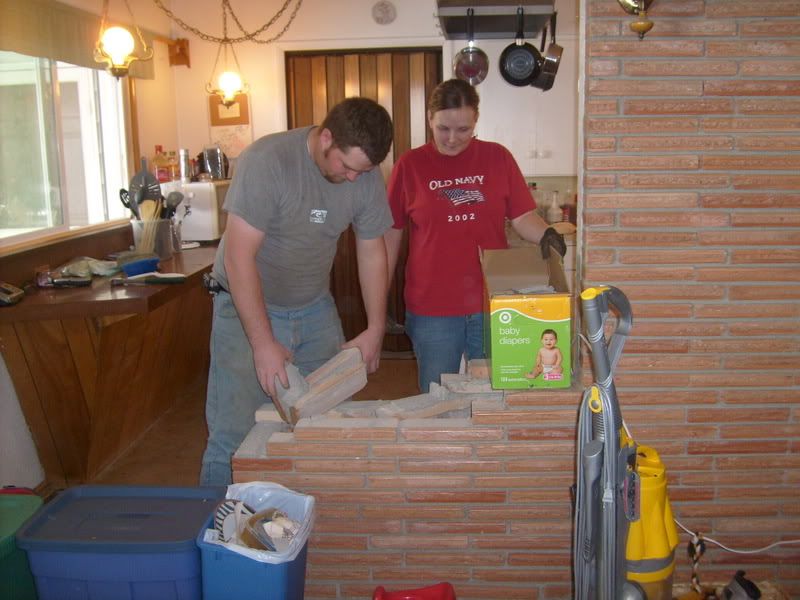 Hannah also made hats for my sister-in-laws and me. It was kind of scary. To make a hat fit properly, you apparently have to cut the fabric while it's on the head it's to fit. My sister-in-laws were good sports about it, especially since they have longer hair than me.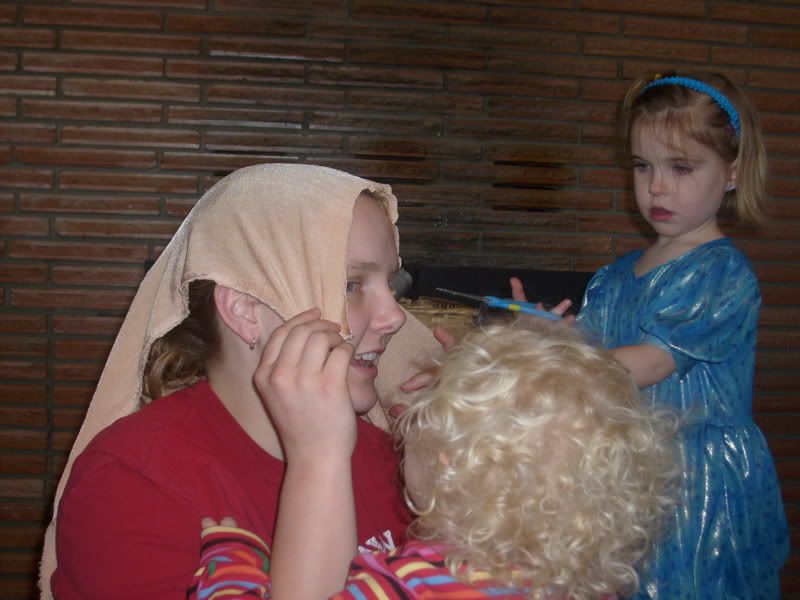 After they left, we had a fuse blow and half of our electricity went out. It just happened to be the half that ran the computer. Luckily when the power came back on, our computer did too. I was really afraid it had blown.
The girls watching the power guys and their dad fixing the fuse in a blizzarding wind storm.
The wind has been howling here. Sunday through Tuesday it didn't go below 30 mph and hung steady for 12 hours at 40-45 mph. We've spent a lot of time watching the trees bend and the snow blow.
We've also got some babies coming! Two of our ewes have given birth - one to twins, another to triplets. We're going to have to pull one of the triplets off and bottle raise it. Head over to my
farm blog
for more baby lamb pics.