Not long after I stumbled across
this blog
, I became transfixed with the idea of documenting our day with pictures. Where she can have up 15 pictures or more of what they did in a *morning*, I thought I'd be lucky to get one or two each day.
So I started taking pictures and I've found out that we actually do more than I thought. I started putting my camera in my purse and taking it with me everywhere and getting really fun pictures. I've also started really appreciating the small things with my girls. It's hard not to when you live it, record it, and then relive it when you download and blog those pictures.
Here's one recent afternoon with the girls:
Ainsley went down for a nap, so Hannah and I went in the craft room and she stayed busy while I worked on our meal plan for the month across the desk from her.
Painting a unicorn she asked me to draw for her. I'm not a good artist, and this girl stretches my talents.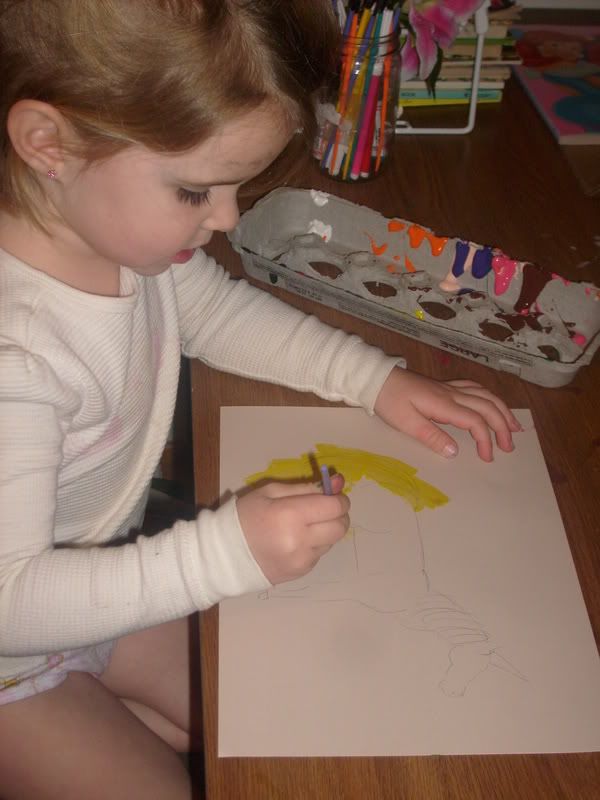 Swirling the colors. We've just barely, in the last month, started painting, so Hannah's still enthralled with the way colors mix together. I started putting paints in egg cartons because otherwise her paint pots look like this. It really is pretty.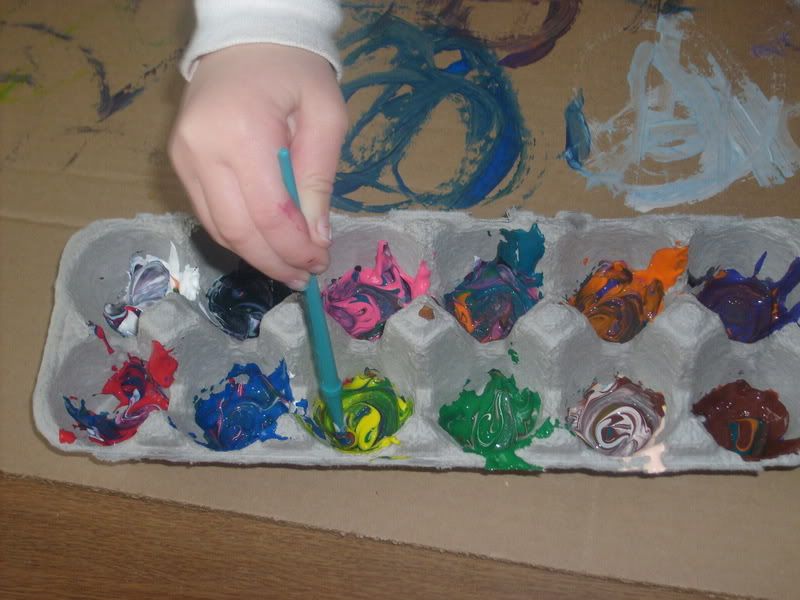 After painting, she moved on to coloring.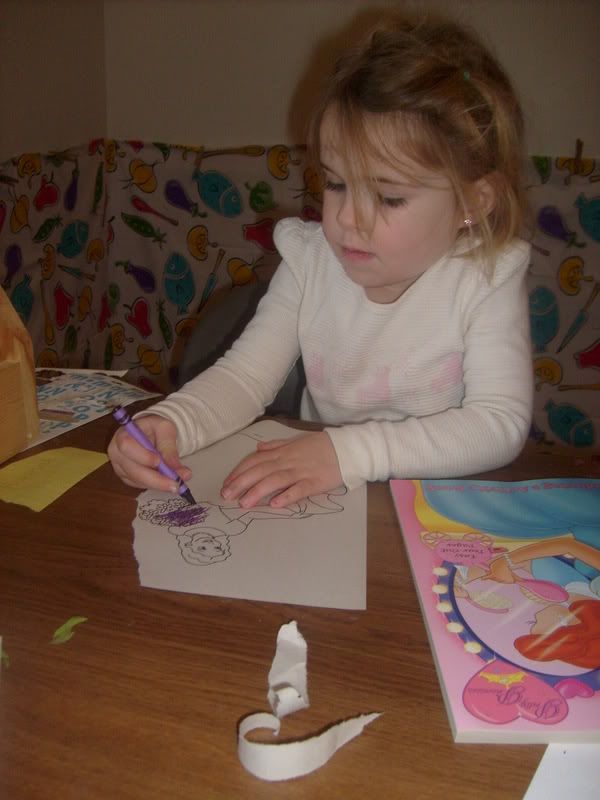 And then dressing her princesses.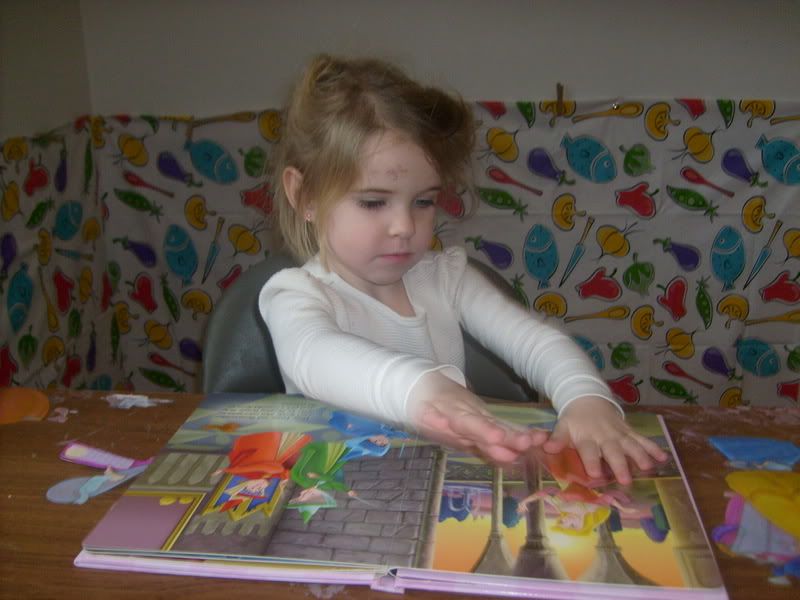 Then writing letters with her alphabet stickers. For the first time, she asked me to help her write a word with her stickers. I would tell her what letter to use and she would find it and put it on the page in order. That got boring pretty quickly.
Then Ainsley got up and joined in on the painting.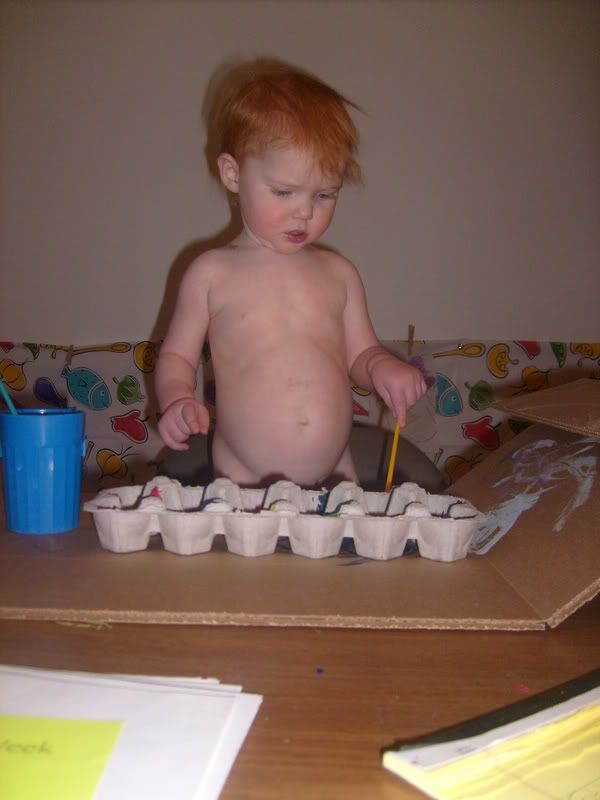 Painting on the cardboard got boring in a hurry.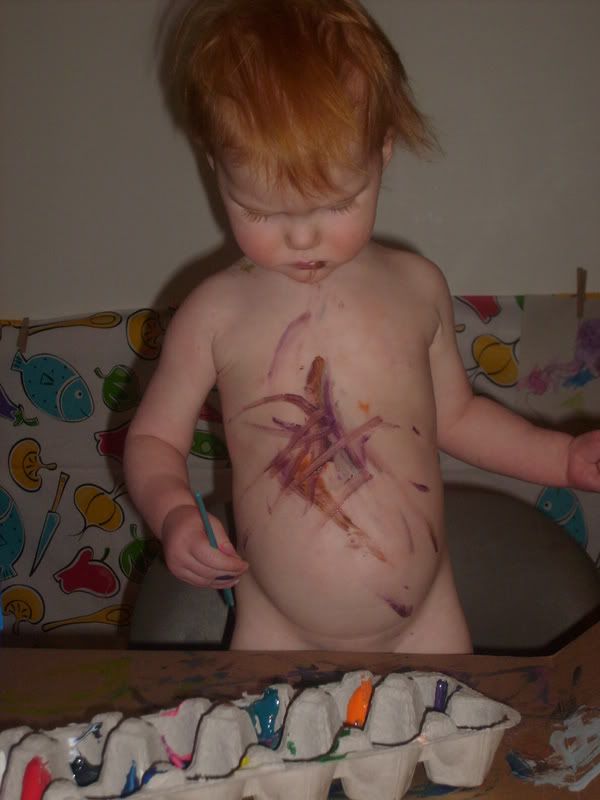 As soon as Ainsley picks up a paintbrush, I start the bathtub.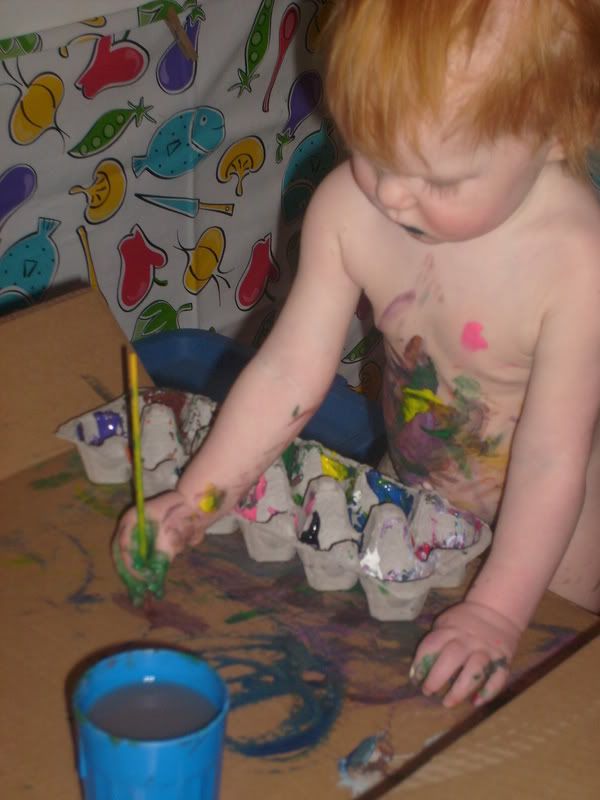 Hannah started playing with her Sleeping Beauty doll.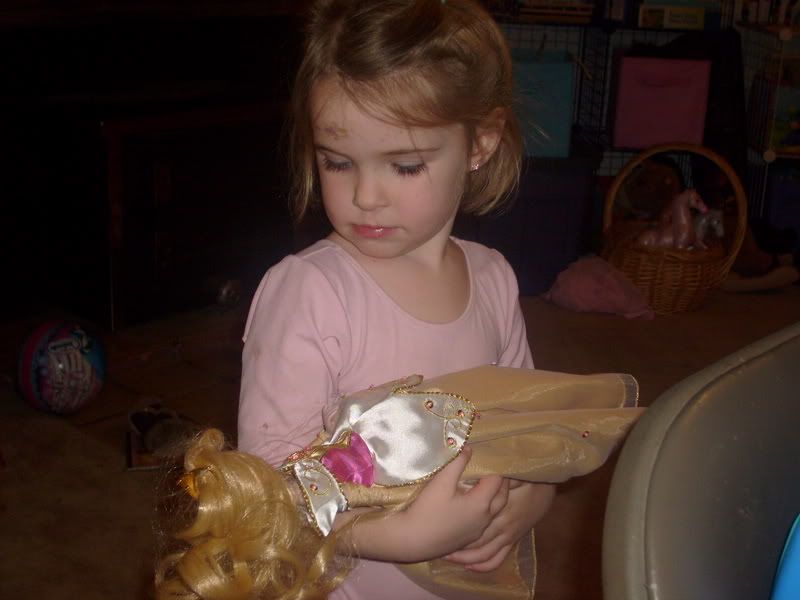 While Ainsley started playing with one of her favorite toys - LOTS of plastic animals frolicking on a habitat map. We were going to get rid of this map and the 12 animals it came with since Hannah's never had any interest in them. Ainsley, however, has loved them so much that Santa brought her a bunch more animals to play with on it.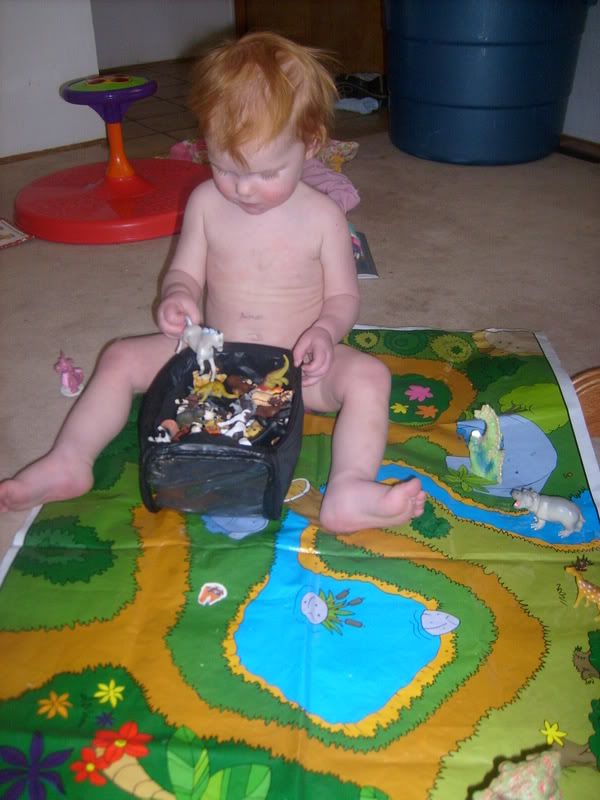 Then Hannah found the dominoes and for the first time started matching them up and noticing that they didn't just look different, but that there were different
amounts
of dots on the blocks. It's a lot more fun when your child points these things out to *you* instead of the other way around. Ainsley was dancing on the dominoes.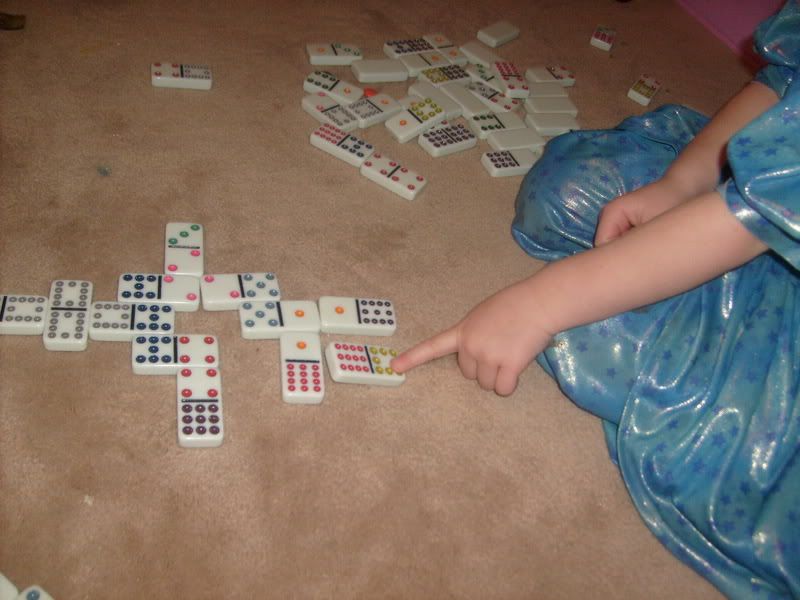 Later that night was more fun:
Dinner with Daddy.
Playing while the grown-ups clean.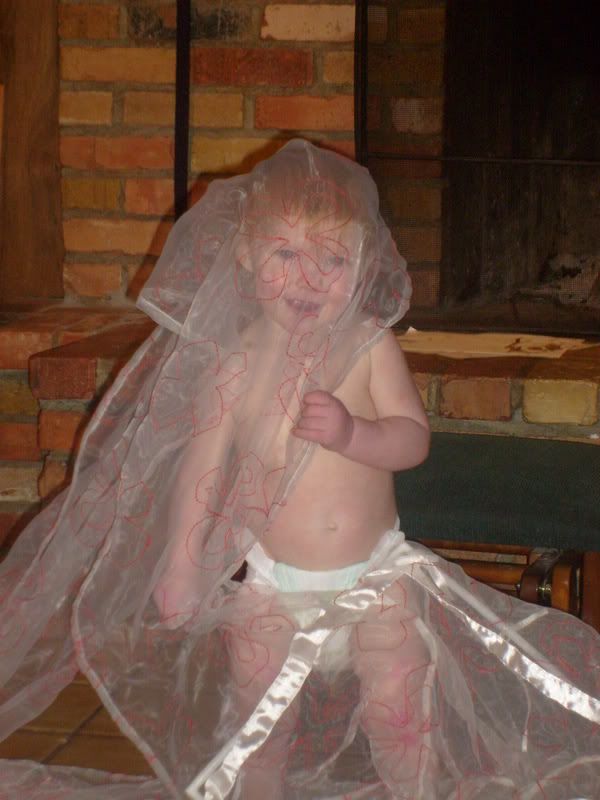 Playing spider solitaire with daddy.