I actually went to bed at 11:40 pm. Matt said that staying up until midnight was overkill since we'd already passed NYE in two time zones in the US. I agreed.
We played Hannah's new Ladybug Game that she's enthralled with - it must be played at least five times a day.
Matt and the girls had their traditional milkshake. Not a NYE tradition, mind you. It's a nightly tradition.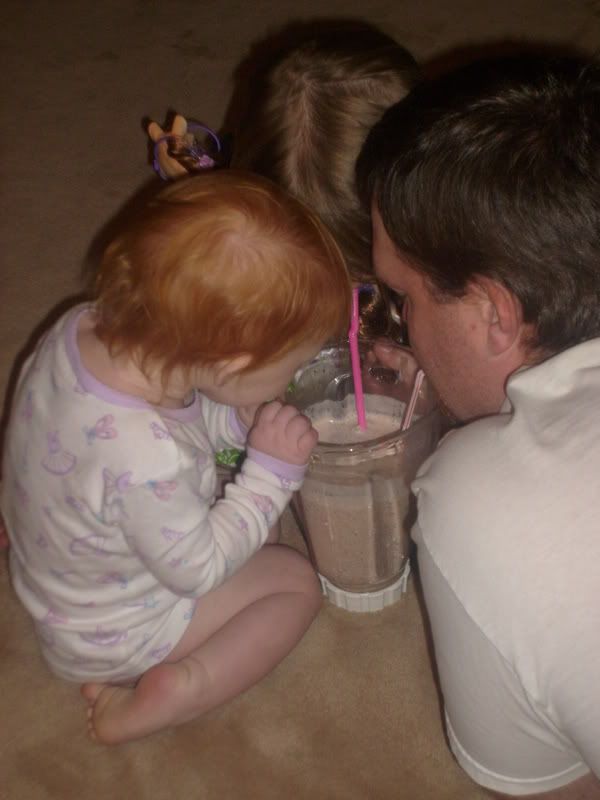 Hannah made a heart necklace out of the glow-in-the-dark perler beads she got for Christmas.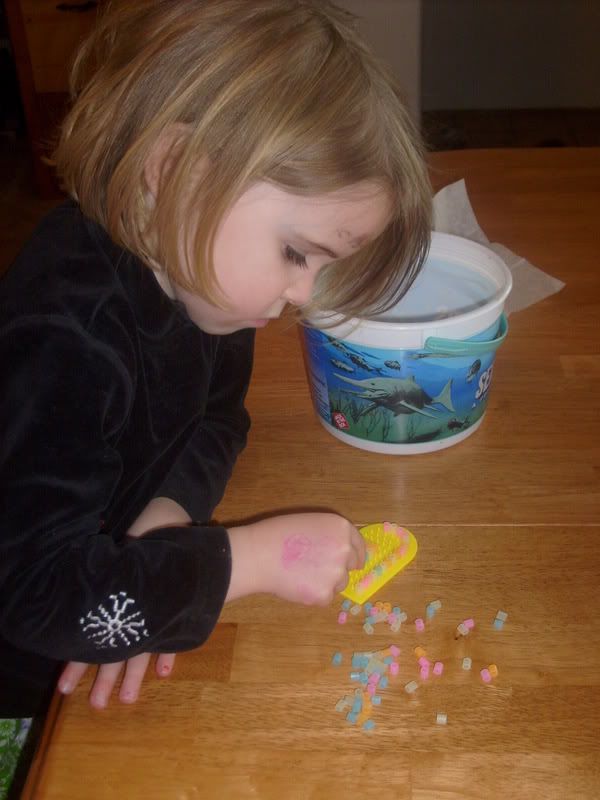 Hannah and Ainsley also played with a toy they got from a fast food restaurant. You spread the playdoh over the mold and get to see a skeleton when you pull it off.
This morning Ainsley has been an unapologetic Daddy's Girl. Mommy not allowed anywhere near. Hannah's on her fourth personality (puppy, kitty, barking kitty, baby). Matt's got the girls so that I can do the budget... It's a good start to the new year.