The child has finally worn enough clothes for me to post some pictures of her.
If she wakes up and Daddy's not there, no problem. If she wakes up and Daddy *is* there, it's a Daddy's Girl day.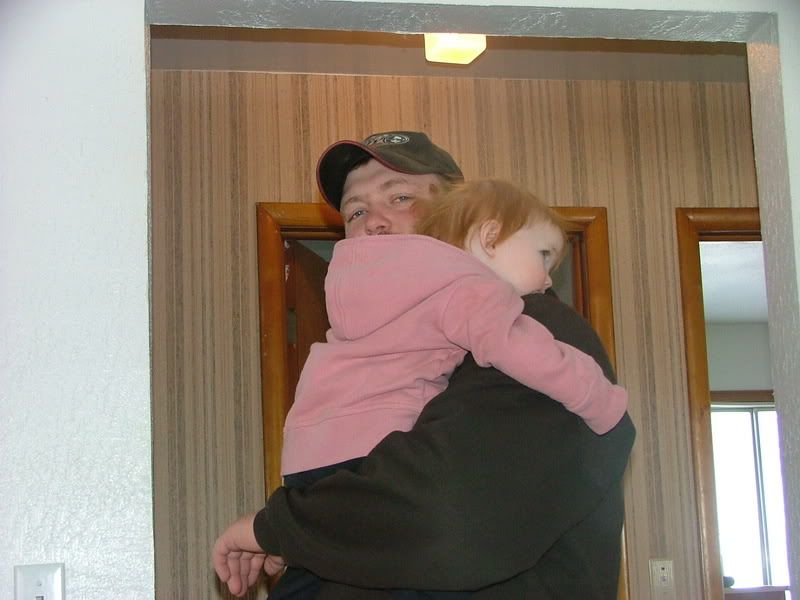 Ainsley wandering out of the bedroom in the morning.
Ready to go to the store.
Ains has taken over any of the baby items that she can. She'll have this bouncy seat unbounced before the baby gets here.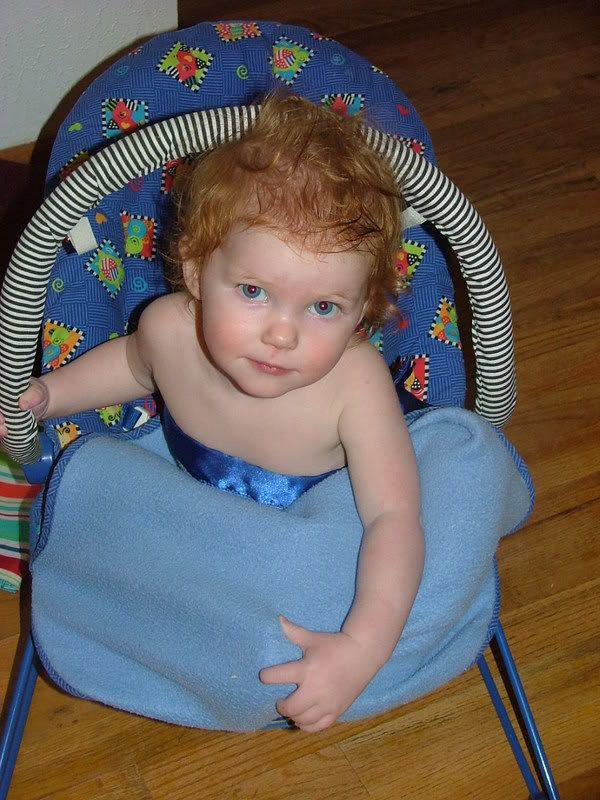 Playing in the sleeping bag with her sister.