Over the last two days I've made four one gallon bags of Sweet Potato Honey Biscuits, seven 1-cup portions of cooked sweet potatoes, two one gallon bags of Cheesy Potato Soup, two one gallong bags of Orange Chocolate Chip Scones, and five single servings of Skillet Lasagna. If this baby doesn't come soon, we'll need to get another freezer.
The girls have kept busy while I'm a whirling dervish in the kitchen, doing laundry, and decluttering.
Watching Diego and eating chocolate chips.
Playing with horses.
Getting water for tea.
Helping make scones.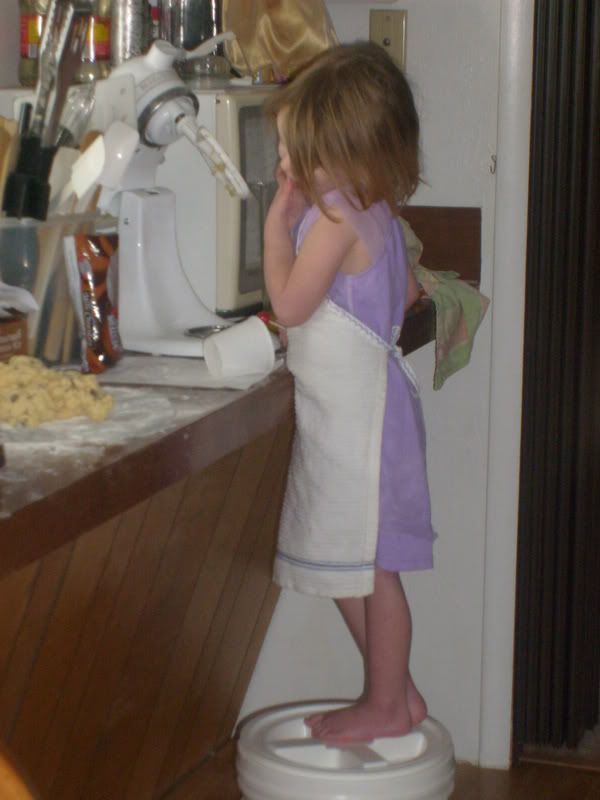 Reading.
Telling mom stories while she cooks.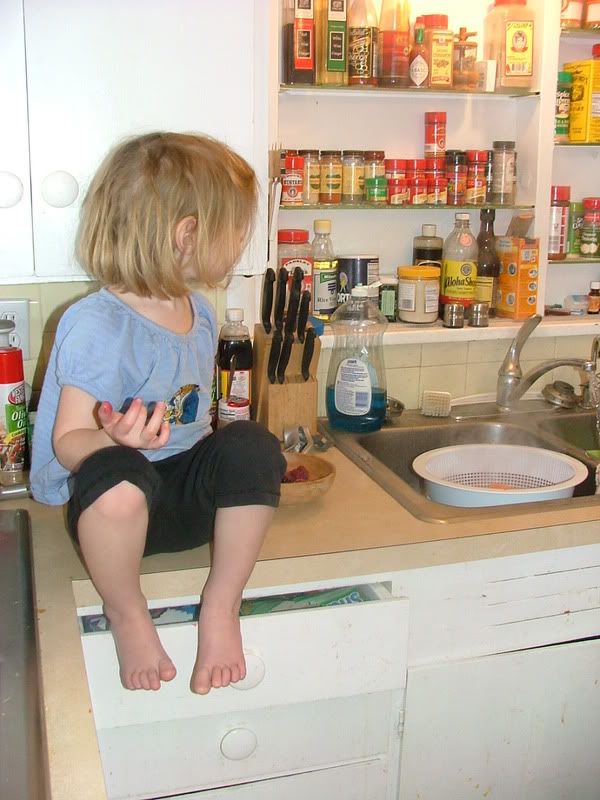 Painting.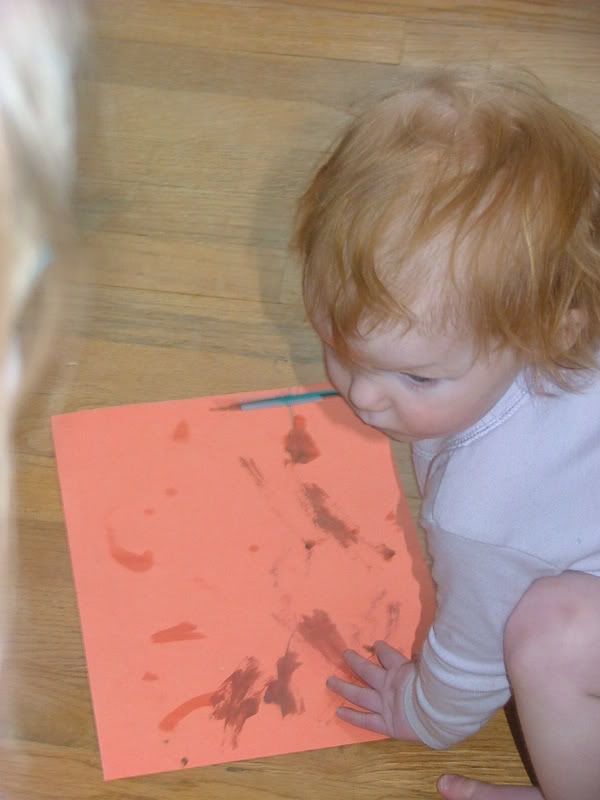 And falling asleep at the end of the day wherever you happen to be.