Just waking up... Hannah says "Mommy, look outside - the trees are sparkling!" So they were. One of these days I'll get out there and get a picture before it melts.
Daddy sent his girls flowers like he does every year. They were much loved.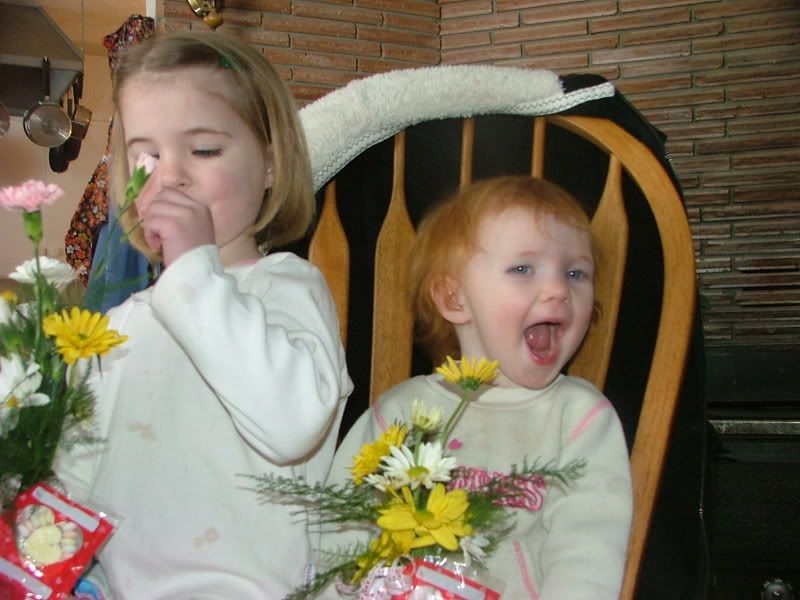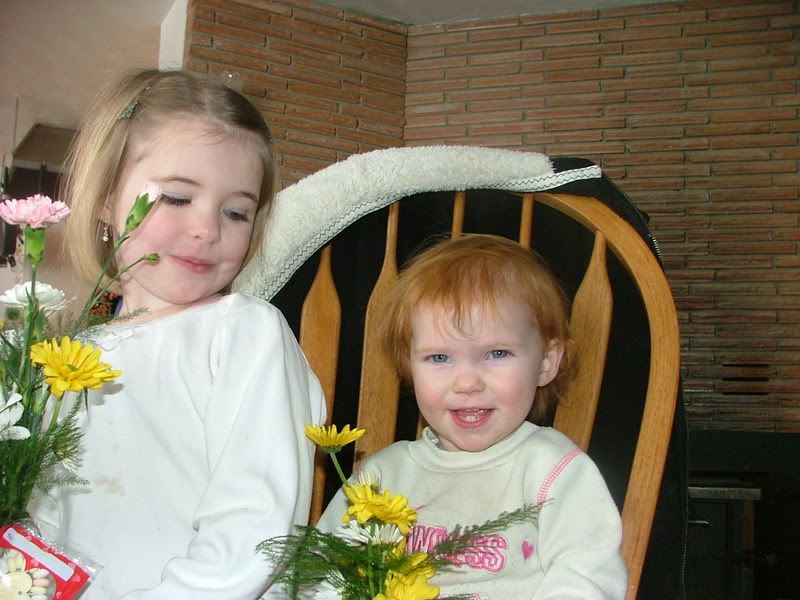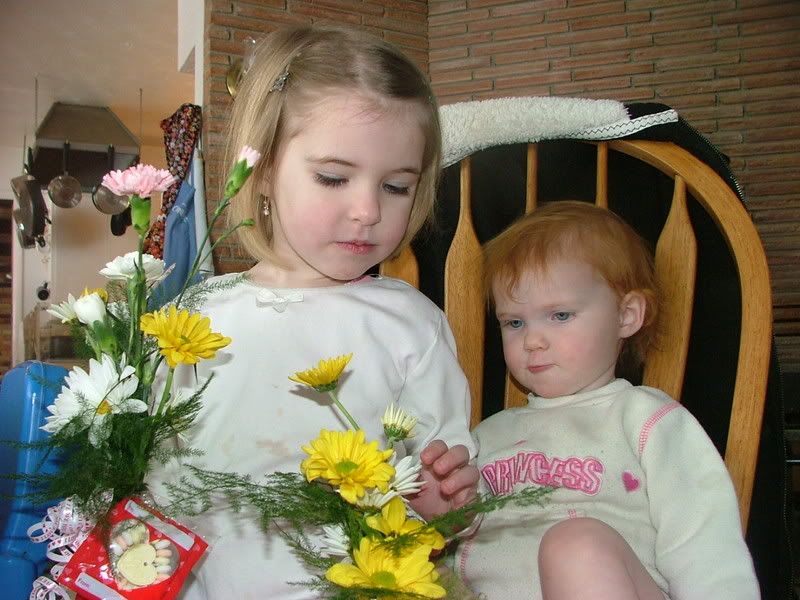 Hannah wanted to wear one in her hair. I should have waited a few minutes - she soon had five in her hair, but the camera had died.
As Hannah and I were snuggling to sleep that night I said "I love you as big as the moon." She said "I love you how many stars there are." Happy sigh. What a life.