It wasn't Easter, but the local country supply store had their springtime supply of bunnies. The girls liked holding them. Ainsley's "thrilled" face in the first picture cracks me up.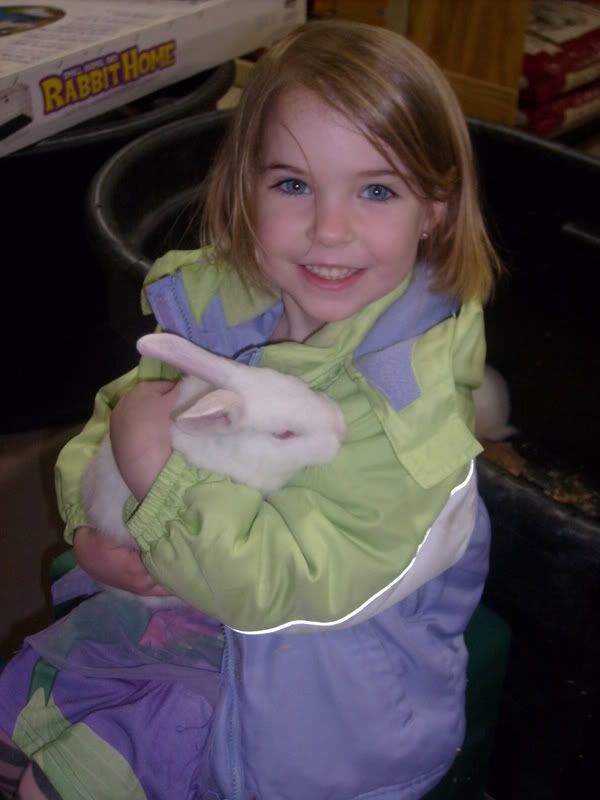 Notice how Ains is holding back more than Hannah. She's not scared, she's cautious. Right before I took the picture, Matt had lost his balance and let go of the back legs of the rabbit, which made the rabbit kick its back legs to try to get a grip and feel secure. Ains, unlike Hannah, is very sensitive to an animal's body language and wanted to simply pet it instead of holding it after that. She kept telling Matt to put it back in the pen.
Note how impressed Grayson was with the whole outing.