This is a cousin who lives nearby showing the girls her hammock. It was cold in the shade - they were in a blanket in the hammock.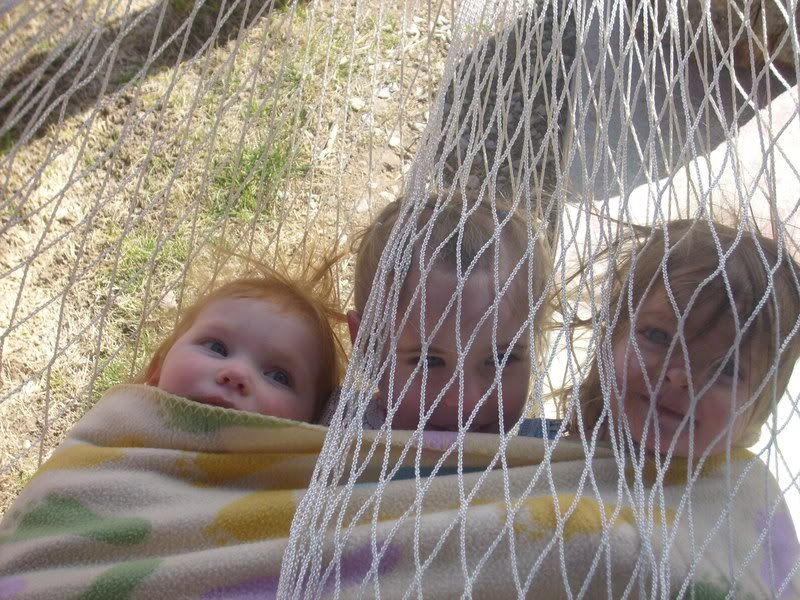 Just a' swingin'. My husband's on the right, his brother's on the left.
Showing the girls her keyboards.
We had more cousins visit the farm a few weeks ago. Tamari's so gentle that she's always a big (dependably safe) hit.
Hannah and her cousin sharing secrets.