Follow up visits are done. In one of the visits, one of the interns, after asserting that he did indeed know who Grayson was and had read his case history asked me the following questions:
" Is this the first hospital you came to?"
and
"Has he ever had any breathing problems?"
I let my husband deal with them after that.
We had the final MRI done on Grayson. They couldn't see anything remaining below the floor of his mouth.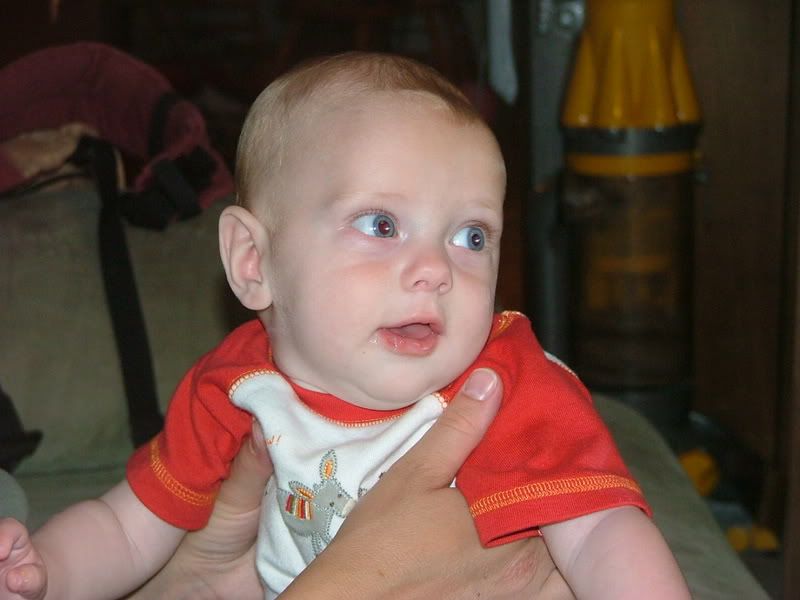 According to the doctor, that means that it was either a cyst and it's completely healed over and I have nothing else to worry about or it wasn't a cyst and they don't know what it was, so I need to be constantly vigilant in case it happens again.
I'm going with my gut which is telling me he's fine. But I'm not letting him out of my sight. I'm ok with being overprotective.
Especially when it's this face I'm protecting.