Board book recommendations. Four-years-ago-Me would be laughing at me right now. Recommending *board books*.
But four-years-ago-Me didn't realize yet that the illustrations and the easy "readability" (after 777 times) matter as much to the reader as they do to the listener. So I have two recommendations for you.
Mommies Say Shh!
by Patricia Polacco
Get this book.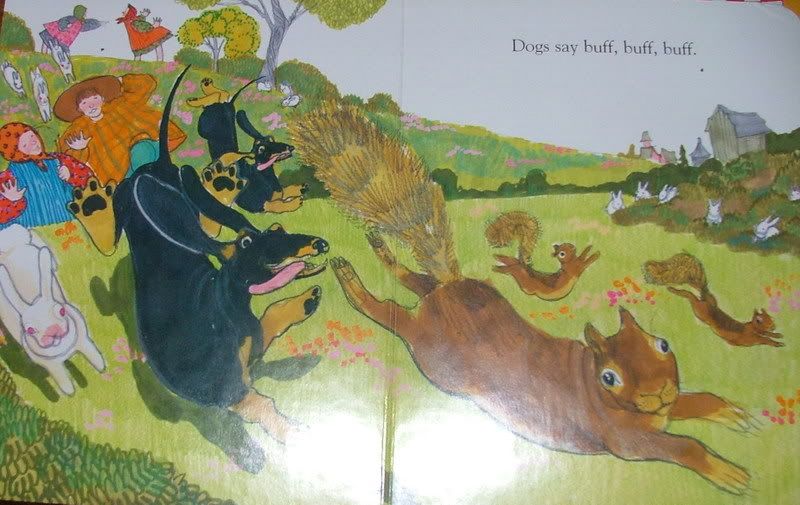 I mean, look at it.
The illustrations are darling, the listener gets to make animal noises, and the book ends on a nice, soft note - not that I'm going to give it away. Wouldn't want to spoil it for you. We loved this book.
Love and Kisses by Sarah Wilson and Melissa Sweet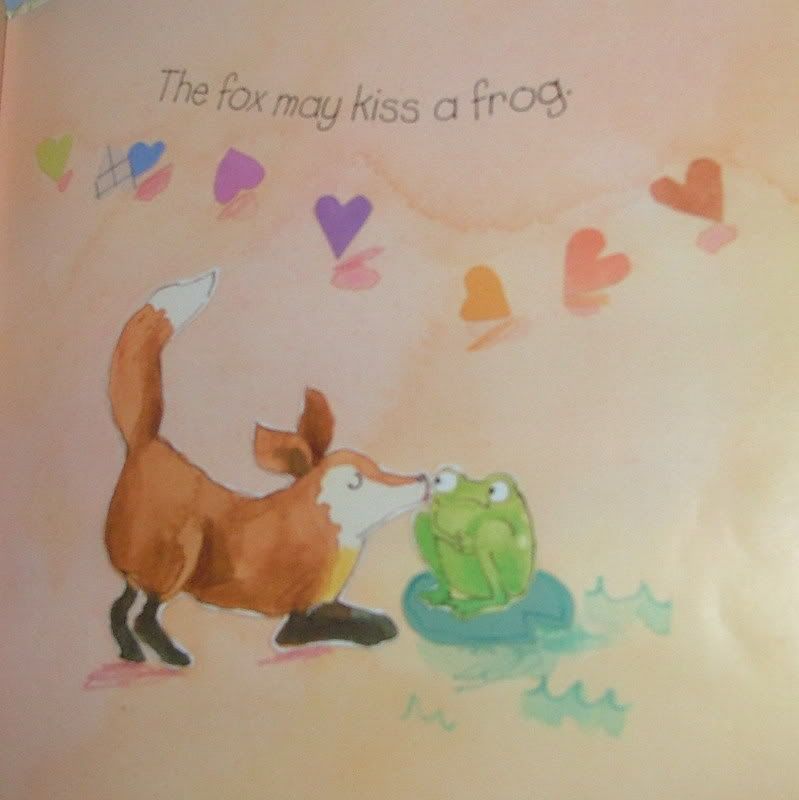 If you share a kiss, you'll get it back. This book follows a kiss from a little girl to a pony to a dog and on and on until she gets kissed back at the very end. Very sweet and a good excuse to plant a kiss on a little girl sitting on your lap.
Not a must-have, but if you're short on board books and want quality ones to add to your library, this is one you won't regret owning.