My mother made my girls aprons.

As soon as Hannah saw them, she wanted to put seeds in them and go plant in the garden.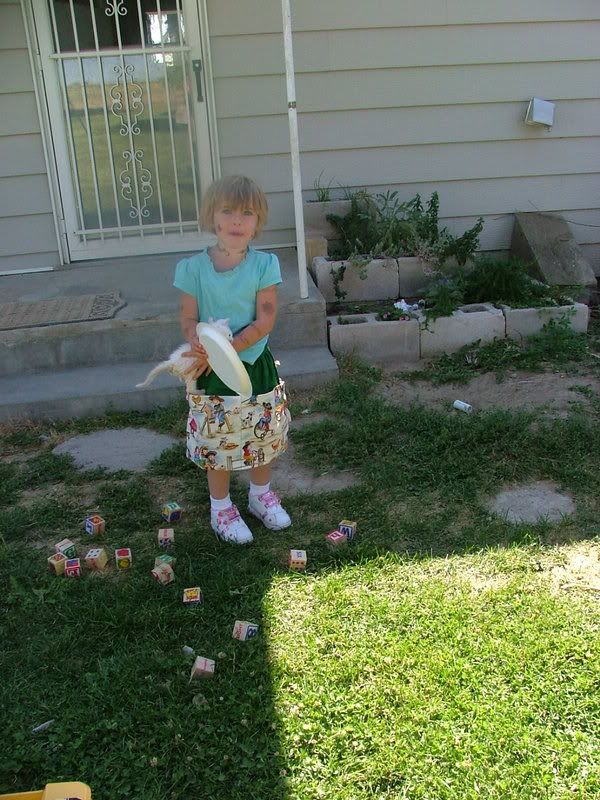 Then she saw the kittens. They got first dibs - whether they wanted it or not - on the pockets.
Twenty minutes later, she remembered that she wanted to plant seeds, and out to the garden we went. It was too cold for any of them to germinate, but far be it from me to discourage the desire to plant.