During our last visit to Grandma and Poppa's house, we had a talent show. See, it was too cold outside and it was dark, to boot. So the kids all practiced their talents and then performed.
Hannah told tales of dragons and balls and princesses.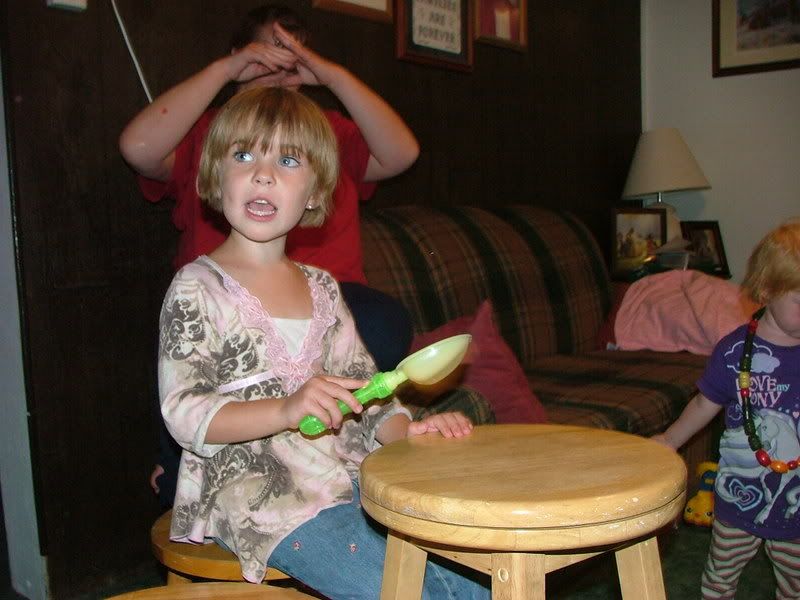 All Boy demonstrated his super speed and amazing ability to get by aunts without being caught. True story.
Little Zee and her mom did shadow hands on the wall.
It ended up being an audience participation talent.
I don't think this kid performed. He sat beside me looking at Grayson like this the whole time. His talent was, apparently, being too cute for words. Luckily, a picture's worth a thousand words, so you get the full impact.