The snow is gone. It took four days to leave.
We're trying to forget the snow. Trying to ignore the fact that it will be back. Enjoying the beautiful fall weather. Getting as much outside playground time as we can before we're driven inside by not only snow but the bitter winter winds that blow across our area.
One of Ainsley's favorite spots at any playground is what she calls the "bumpy bridge". You can see her being so cautious here. She has gained courage. She now stops at the edge, takes a deep breath and runs yelling across it. Runs! The adrenaline rush from accomplishing that carries her down the biggest, twistiest slide at the top.
'Tis the season. We have a local pumpkin patch here. It's a really great little place. Tons of pumpkins and all kinds of winter squashes. The girls picked out pumpkins for themselves and for us parents.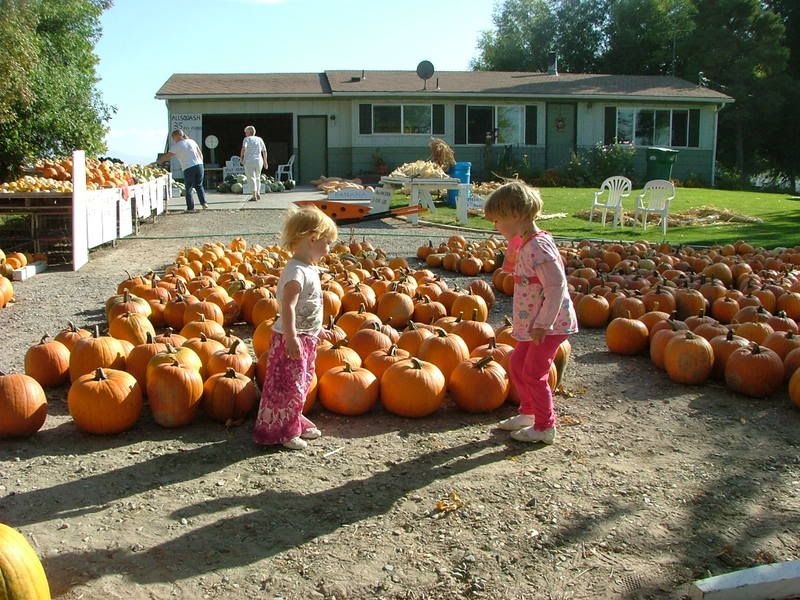 We also got some winter squash for eating through the winter. You pay by the pound and put the money in a jar beside the scale - it's all on the honor system.
Each of the girls picked a favorite decorative squash or gourd to put on our fall table. So many varieties to pick from.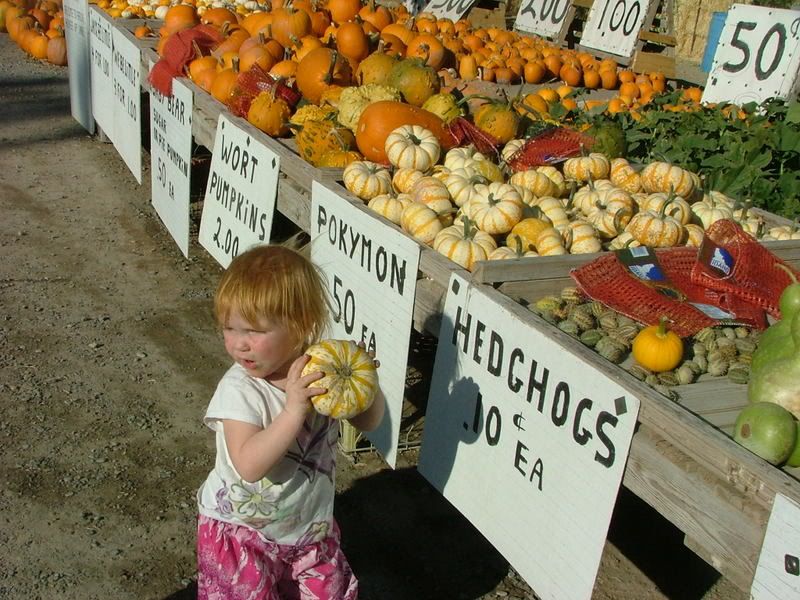 The man who runs the place took us in to show us the gourds still on the vine. Do you see the bottom of it? By his left hand. The top of it goes past the top of the picture. It was so long - stunning.
This is the pumpkin patch itself. If you don't see a pumpkin that you like or if you like the experience of picking your own, you're free to explore the patch.