Ha. I wish that "Today we..." went to the beach.
Snow. SNOW. We have snow. Seven inches and climbing. It hasn't stopped all day. I'd post a picture of it, but I don't have my camera. In truth, I'm dying inside a bit without it. My little one wanted to be with her daddy while he chopped wood tonight, but didn't want to change out of the fancy, frilly pink dress she was wearing. So she's in snow boots, camo fleece pants, a purple and green snow coat, Dora gardening gloves, her mom's warm stocking cap, a pink, fancy, frilly dress poofing out from under the dress and over the camo pants. And I have no camera.
In defiance of the seasonal change, I'm posting about our trip to the 'beach' back in early September.
We don't really have a beach around here - we live in the desert - but Hannah really wanted to go to the beach. So we headed down to a river where we go fishing occasionally.
When we got there, Ainsley immediately headed down to the water. Hannah was busy making sure she'd brought the essentials. "Sunscreen? Check. Necklace? Check. Chocolate? Check. Did you bring a towel, Mother?"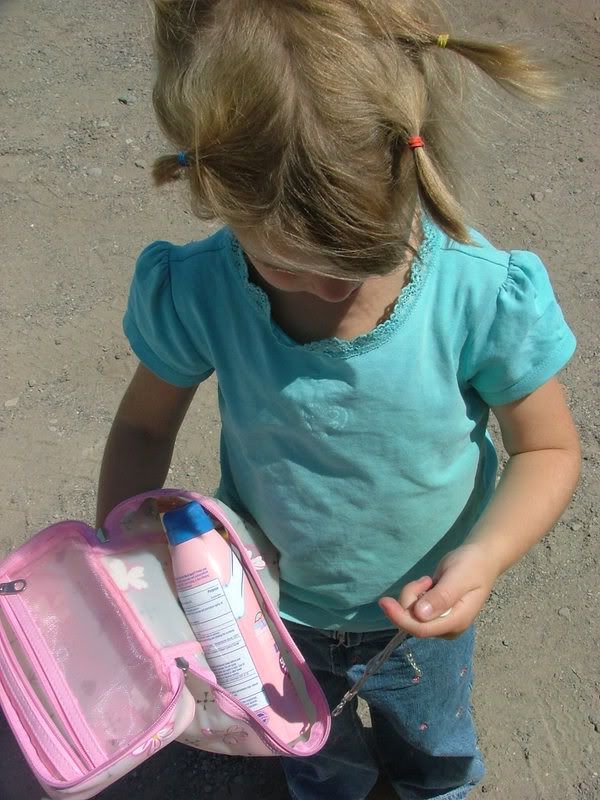 Nothing to write home about, is it?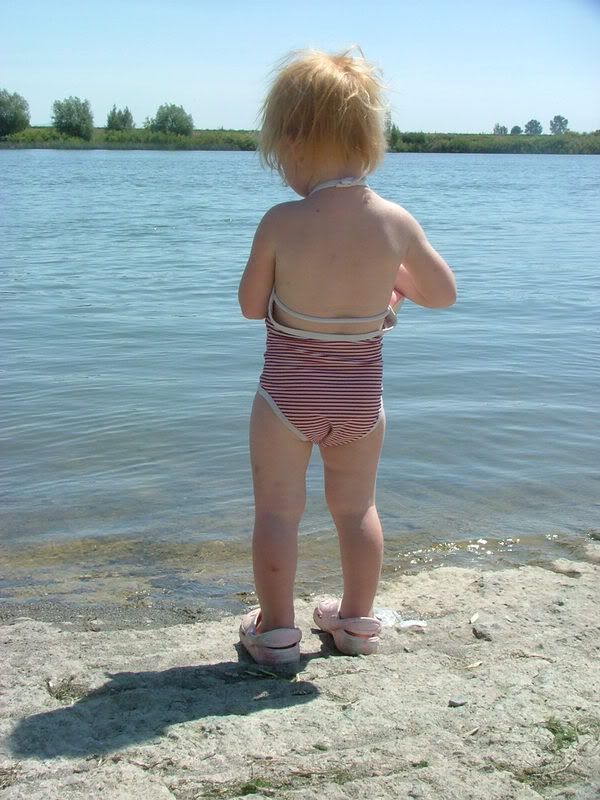 When you live in a desert, you'll take what you can get.
Hannah spent most of her time exploring the 'beach'.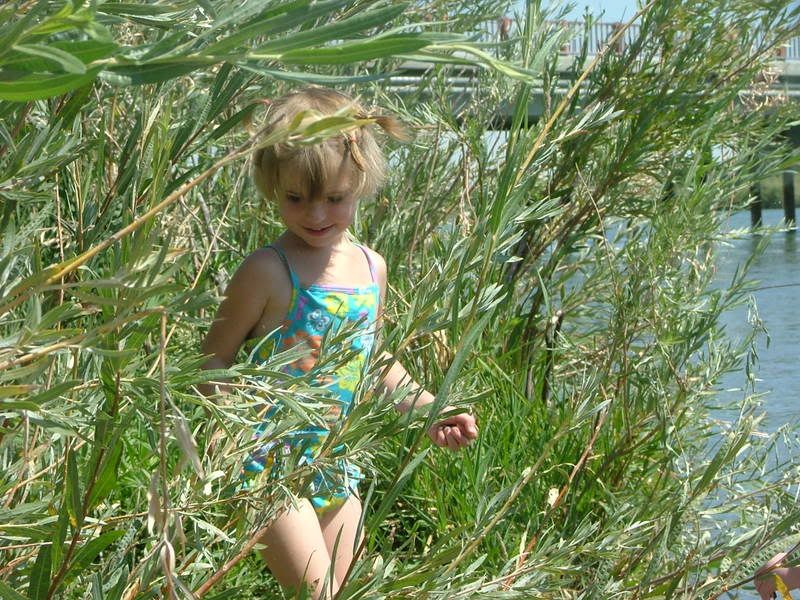 Ains played in the water more.
They both transferred a lot of pebbles from the edge of the water to about three feet into the water.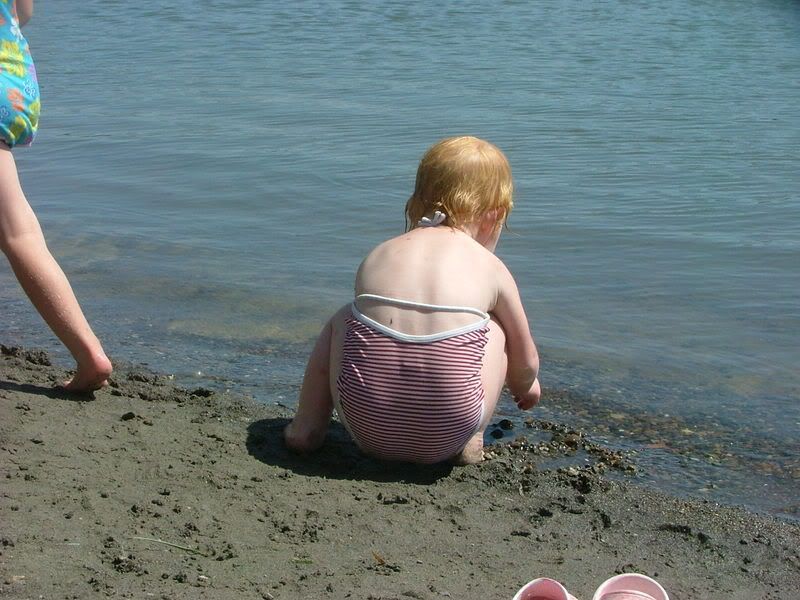 Hannah using her telescope to look at birds on the other side of the river.
Not even mid-October. Seven inches of snow. I'm moving back to Oklahoma. Or not. Oklahoma has the same cold, even stronger wind, believe it or not, but no insulating snow - the winter just starts later. Bah.