We found a fun game called
Cookin' Cookies
for only a few dollars locally and got it to see if the kids would enjoy it. They did.
It's a very easy game for three year olds on up, but younger ones enjoy it too, because of the cool spoons.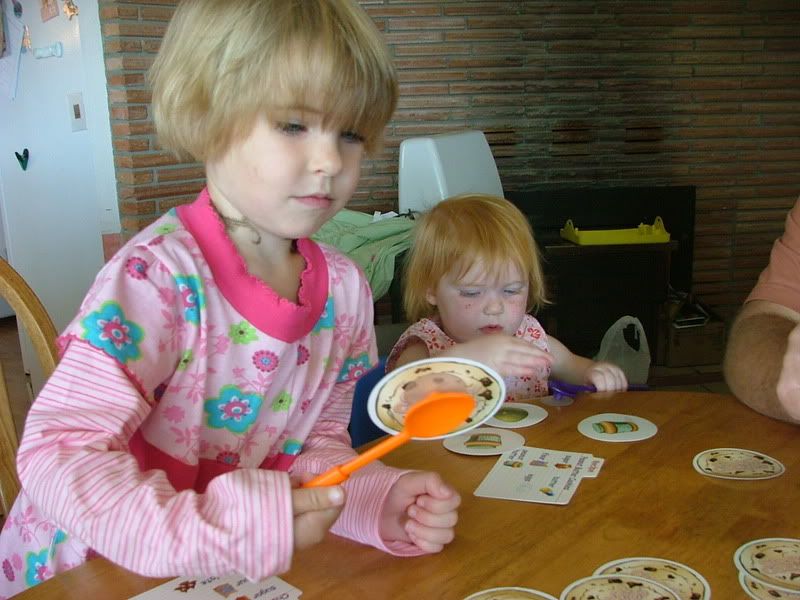 Everyone gets a recipe card listing the ingredients for a certain type of cookie. All of the ingredients are on the cookie cards on the table. You have to smack the cookie cards with your suction cup spoon and collect the correct ingredients.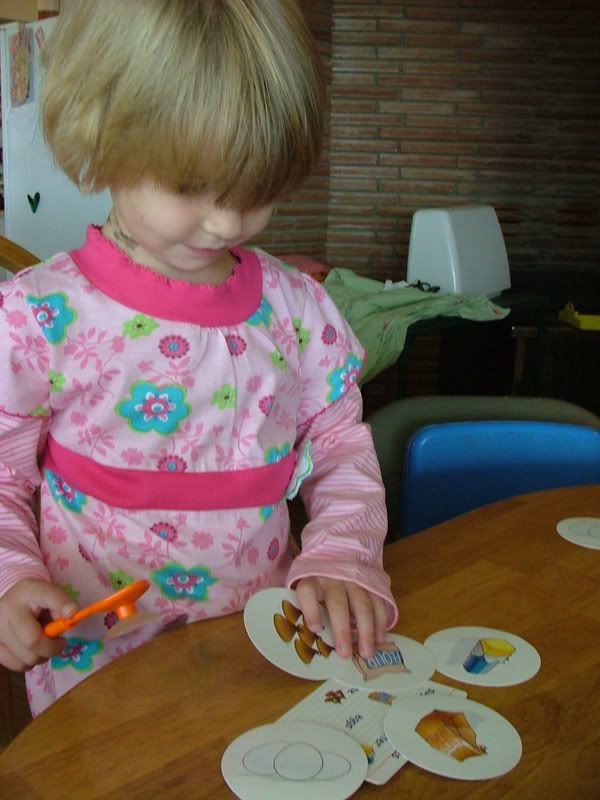 There are no turns, everyone just moves as fast as they can.
You don't want a rotten egg.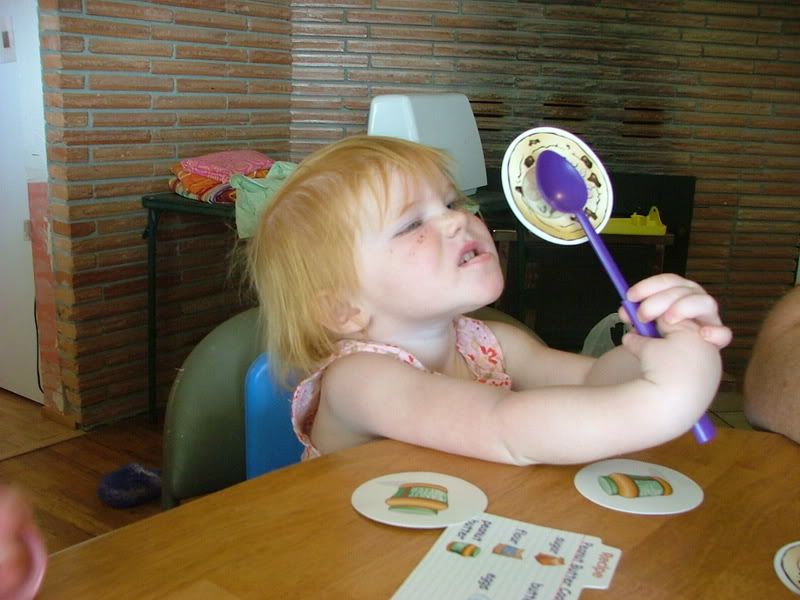 It's gross.