A few days before Halloween, we went to visit some family and carve pumpkins.
Hannah partnered with her Aunt J'in. Her job? Draw her desired face on the pumpkin.
J'in's job? To decipher those scribblings and translate them into an acceptable jack-o-lantern. She is a very patient woman. And she did a fantastic job.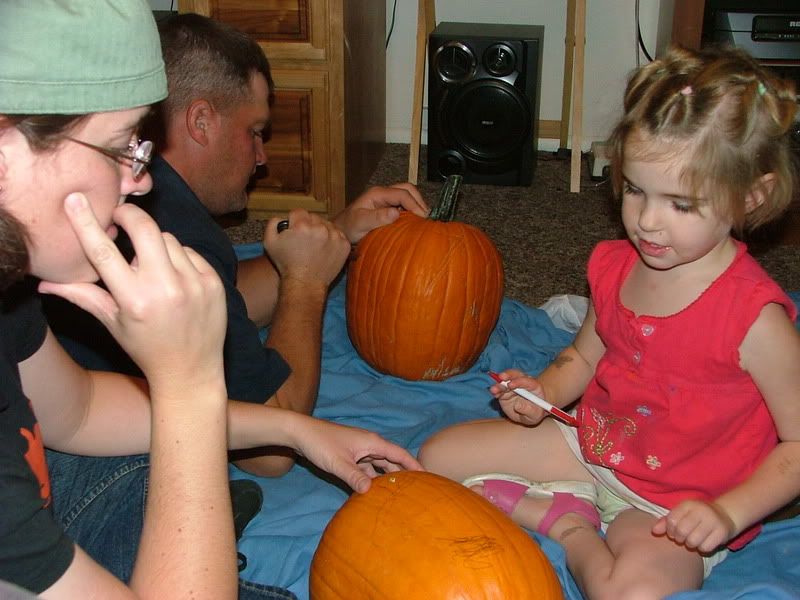 Ainsley was partnered with her daddy. She kept a close eye on the proceedings.
She did the honors of 'lidding the jack-o-lantern' when it was done.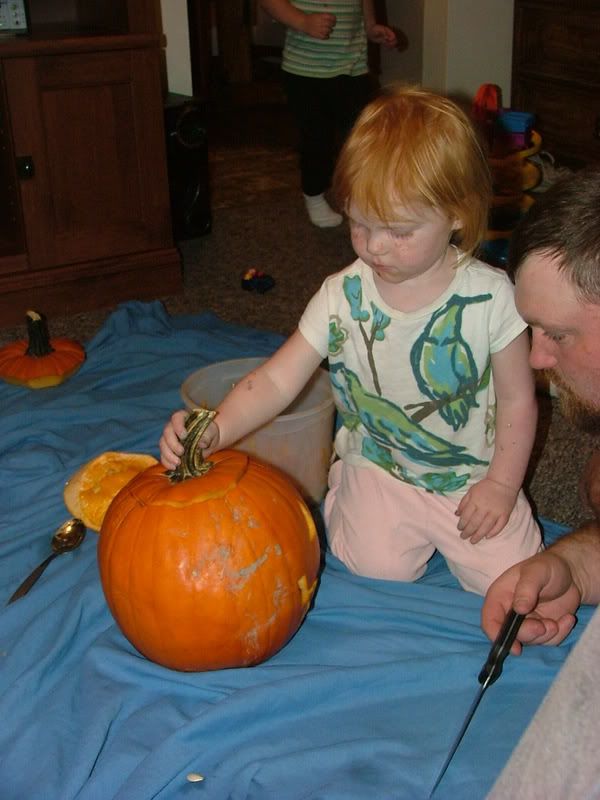 Their cousin partnered with her daddy - isn't she the most photogenic child?
It was a fun, fun night.