I'm away right now. I'm travelling to a surprise party for my mother-in-law, so I scheduled this retrospective post. Pictures from the summer that I never got a chance to post.
Hannah with a caterpillar she found. Look how short her hair is.
It's not as bad as it looks.
Playing in the laundry.
Did I post this one? I love this one.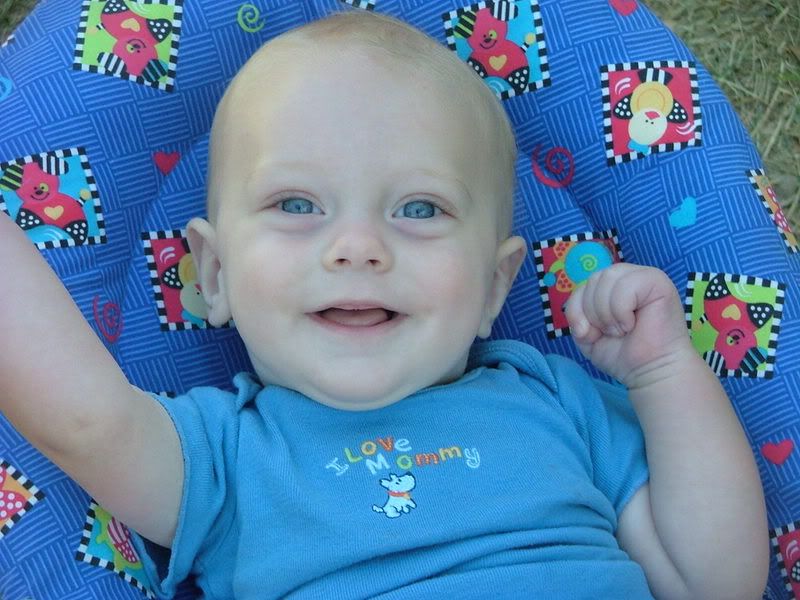 My forlorn horse girl. She was waiting for me to have a second to help her get the pony out.
I got the pony, and after riding it for awhile, her sister talked her into walking the pony while *she* rode.
Oh, relax. I was there the whole time. Pictures add ten feet.
Ains
practicing her "scared" look. She was being scared of a soda can when I took this picture, I believe.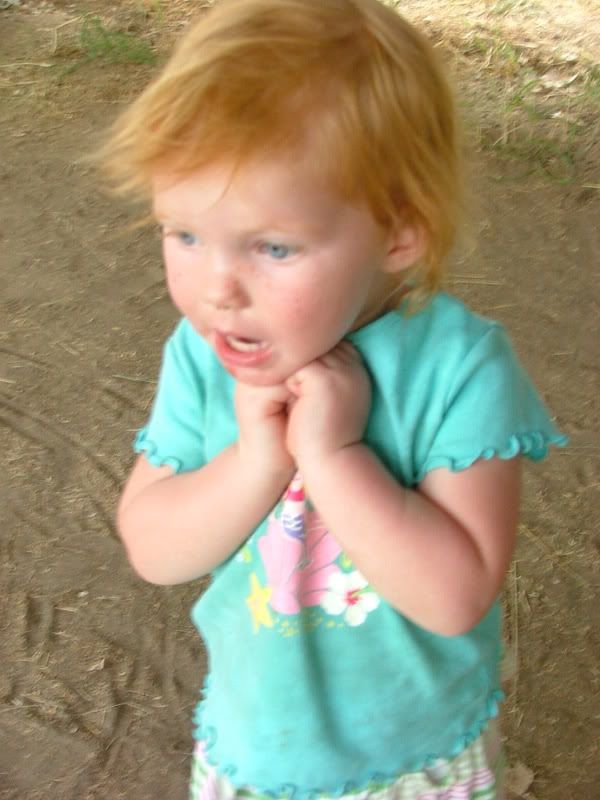 Ains
with the horses she carried around for a week. They're her sister's horses. You can tell by the haircuts.
She tried to get them to pull the cart.
She brought the rocking horse out to the barn so she could ride while I milked the goats.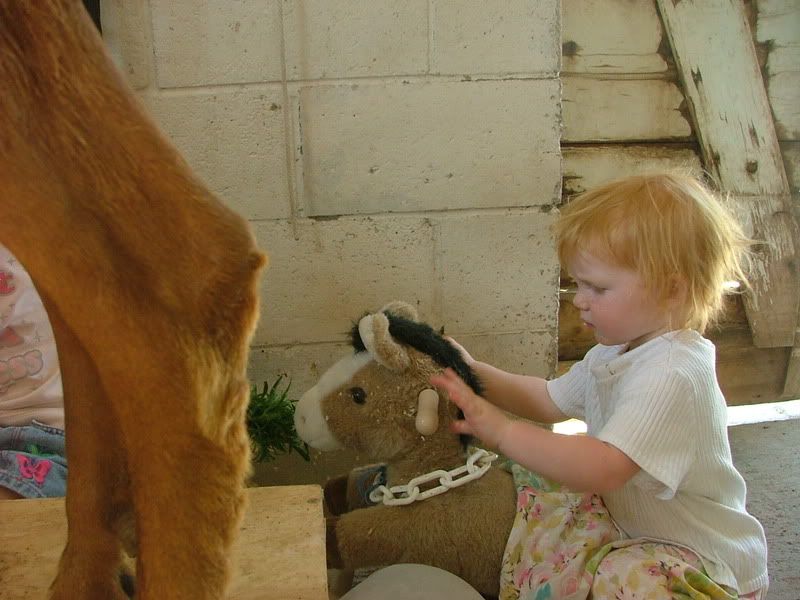 Hannah decided to grow a beard.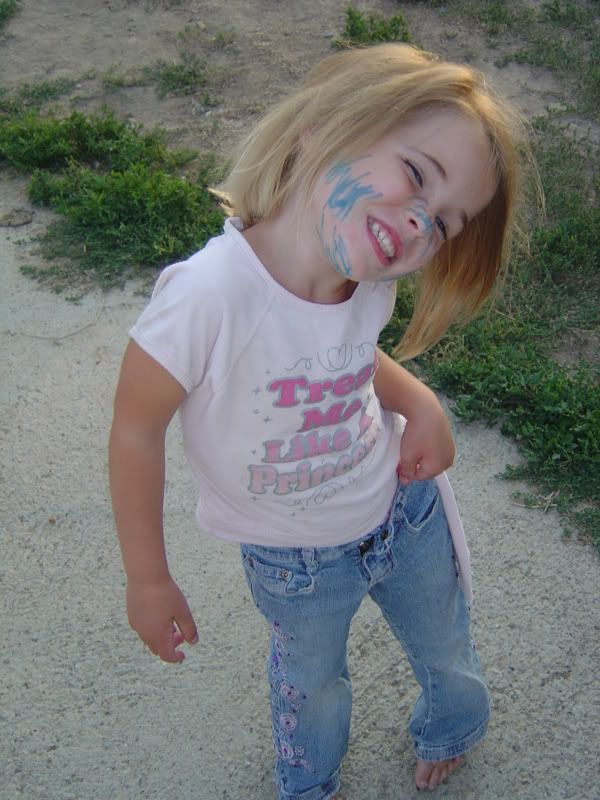 Grayson
and
Ains
in chairs. Not sure why
Grayson
is looking Hobbit-y.
Ains
is nursing the pink poodle.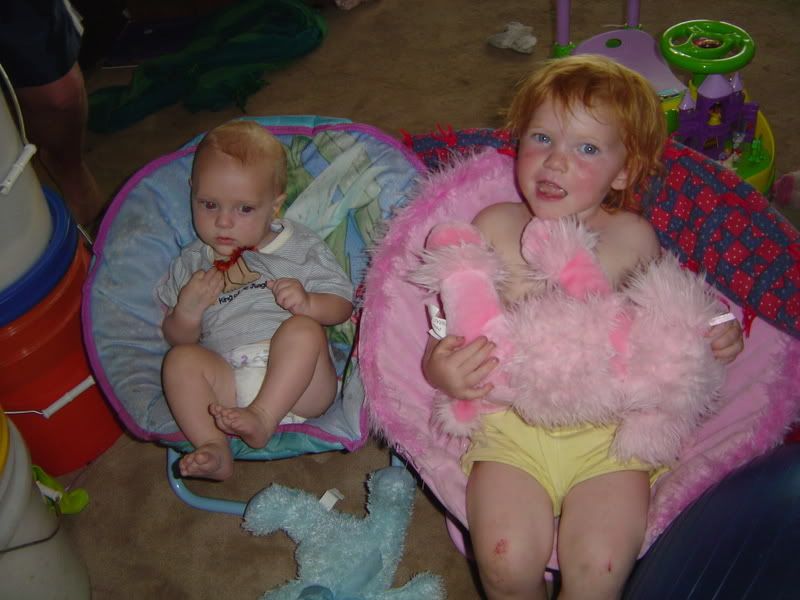 Just had to throw this one in there. Hannah's cousin Bella. Look at those lips!
Gray got patriotic over Independence Day.
Cute cousins.
Cute sisters.
Ains
on her grandma's trampoline.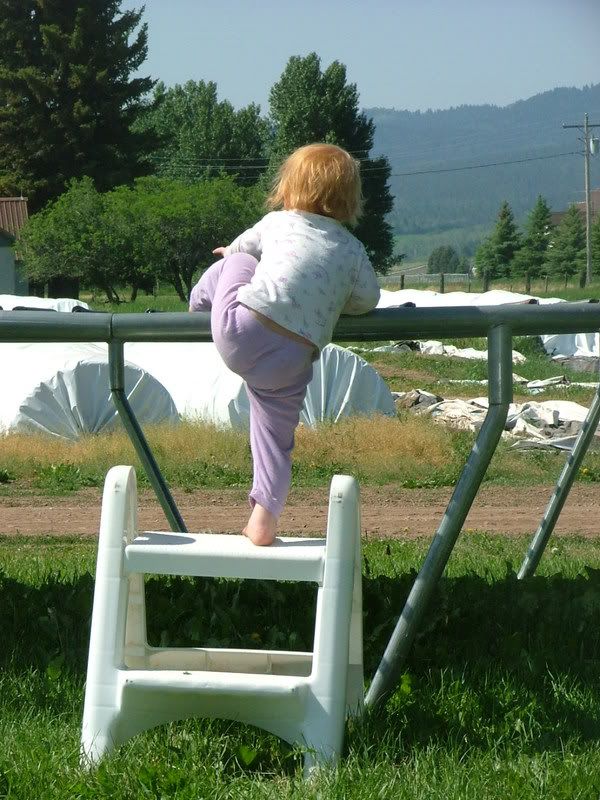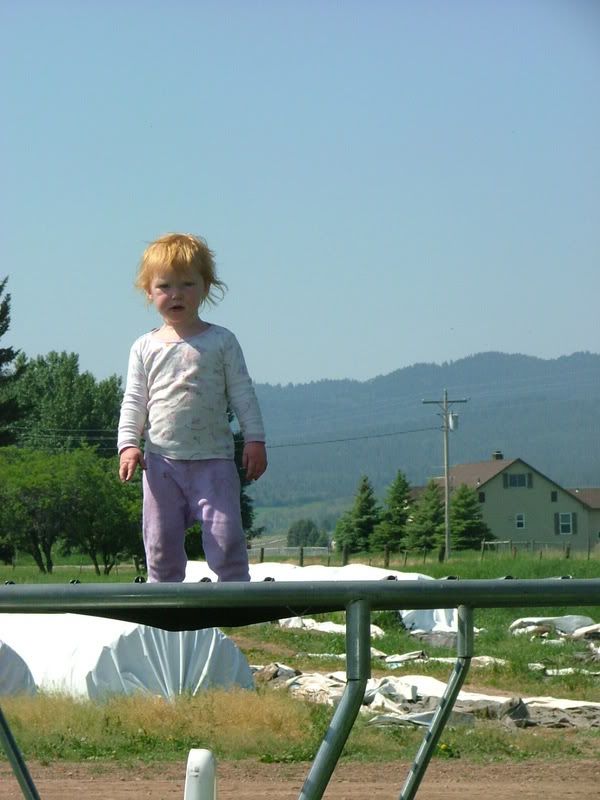 Hannah writing letters while swinging.
Girls picking cherries.
Hannah, the little lady (just look at those crossed legs), helping pick cattails. More on that later...
Gray sleeping in a hammock while I garden. It was much warmer then. *sigh*
Hannah climbing into the orchard to pick cherries.
OLM
, I want you to bring your kids to visit next summer - we'd have so much fun! We're only three hours north...