... exercised our right to vote.
We live in a very rural area, hence the very non-private voting booths. Last year we had booths with curtains - I wonder what happened to those.
After we got our punch cards and went to our booths, my husband leaned over and asked me a question about a candidate he hadn't heard of. One of the ladies signing voters up yelled "no conversing!" at us. After that he started whispering "What did you get for #5?" and "What did you get for #7? I put Gettysburg Address." She was very aggravated with him.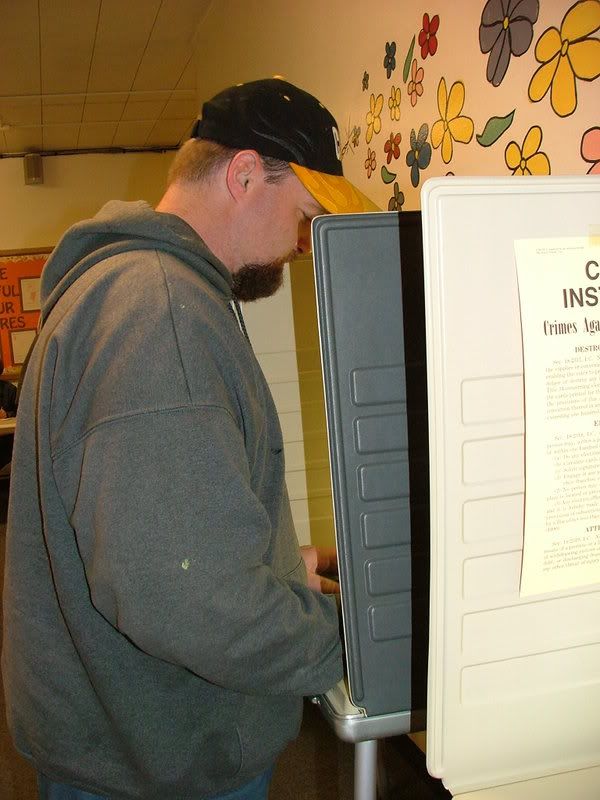 So we got done and I asked him to get a picture of me with the girls at the polling place. This is, unfortunately, the best he got, but I had to include it. Look at Gray's face! Excited to be voting, that one.