One more year, one more night dressing up as whatever you can imagine for yourself.
Ains was Little Red Riding Hood.
Her little brother was The Big Bad Wolf. He looks more scared of her. Don't know why she looks like she was crying - she was as happy as they come that night.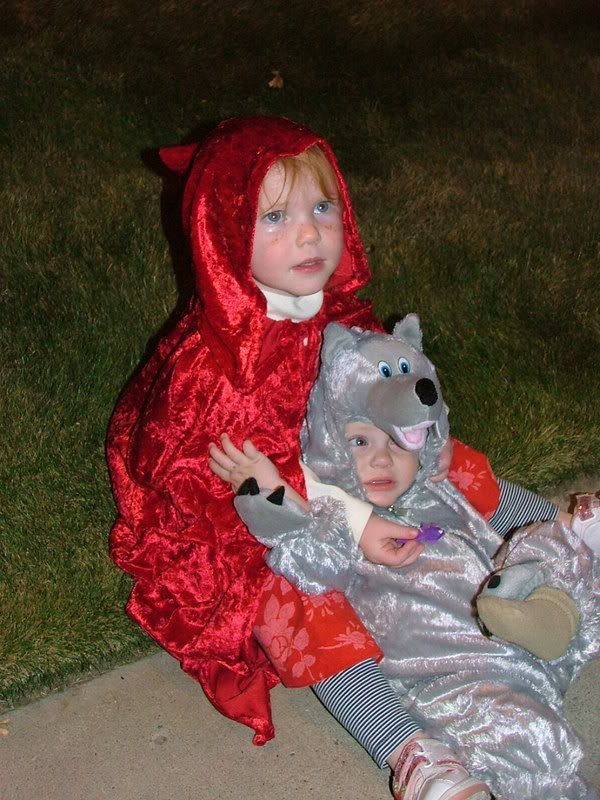 All three together.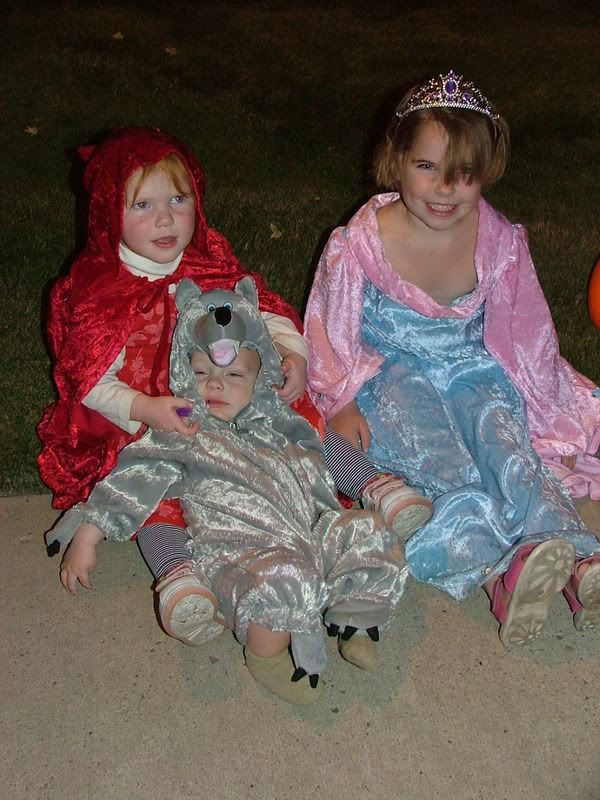 Hannah, my 'princess girl', did not go as a princess. She was a 'Dancing Queen'. 'Tis what you get when you have a royalty obsessed child who adores ABBA.
When anyone would say "Oh, you're a princess!", she'd correct them. And then show off her moves.
And look at those moves. Too fast for the camera moves. It's a silly source of pride for me that she doesn't know the name 'Disney' and the word 'princess' does not correlate directly to Disney princesses (TM) in her mind.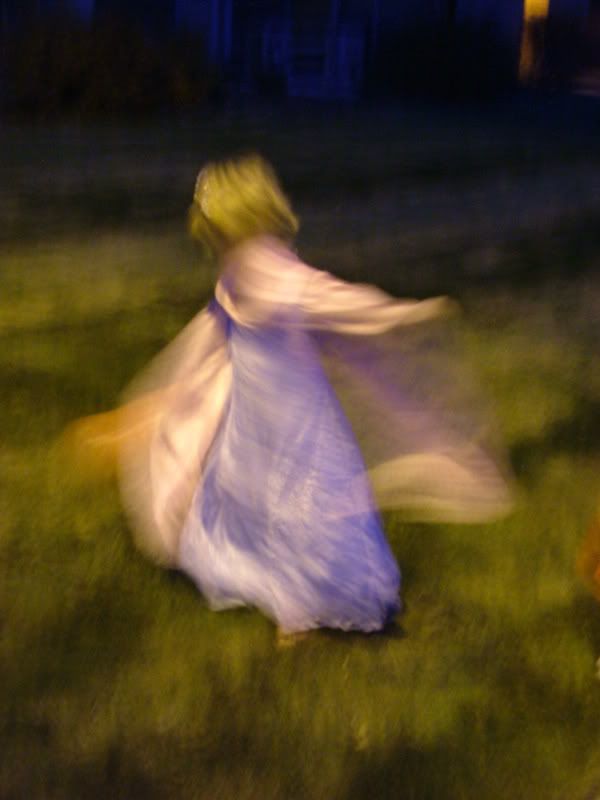 So much fun that Little Red Riding Hood had to join in.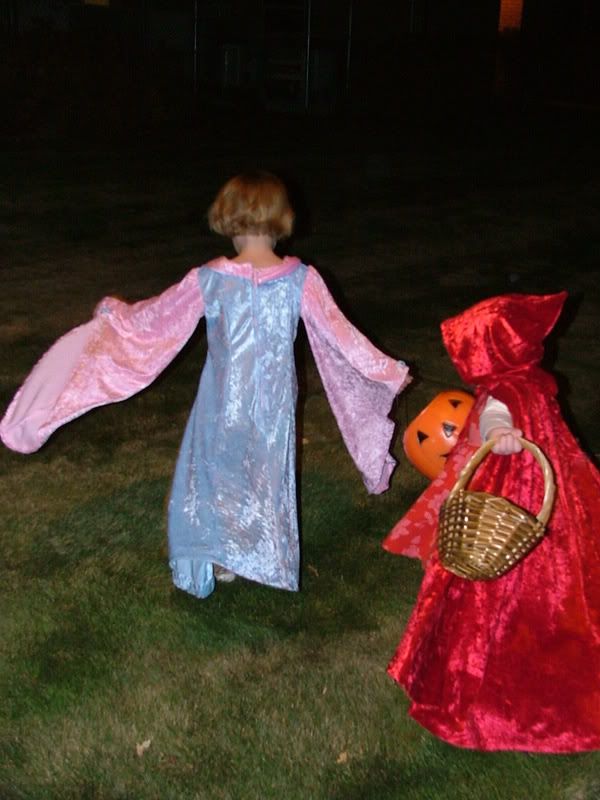 Capes twirl amazingly well.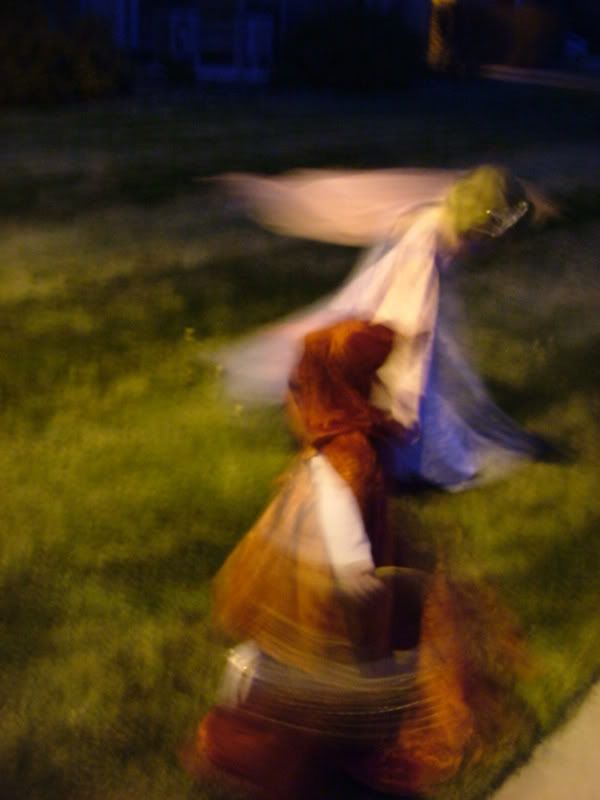 Off to get candy.
1 year ago:
All about princesses.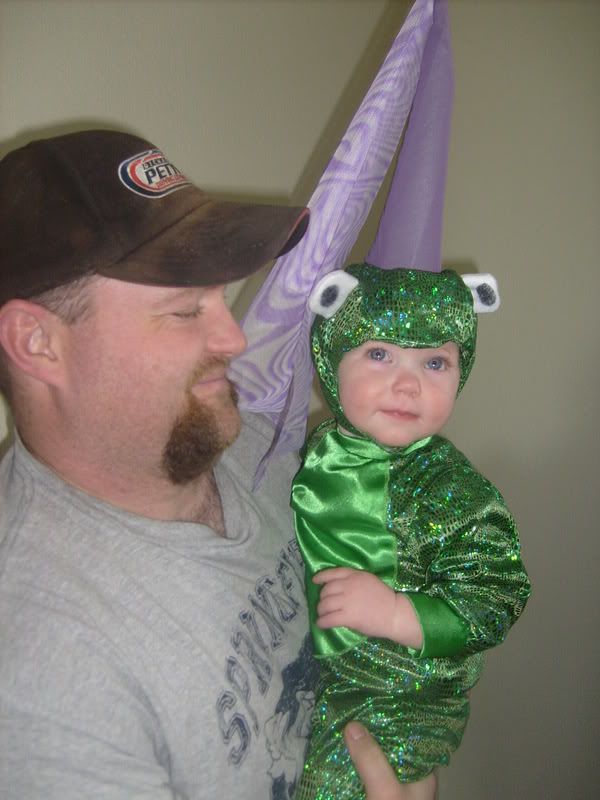 2 years ago:
Pink and orange dalmatian. Costume change the day of the party. Her ears look like the Flying Nun to me.
3 years ago:
A cop and a convict.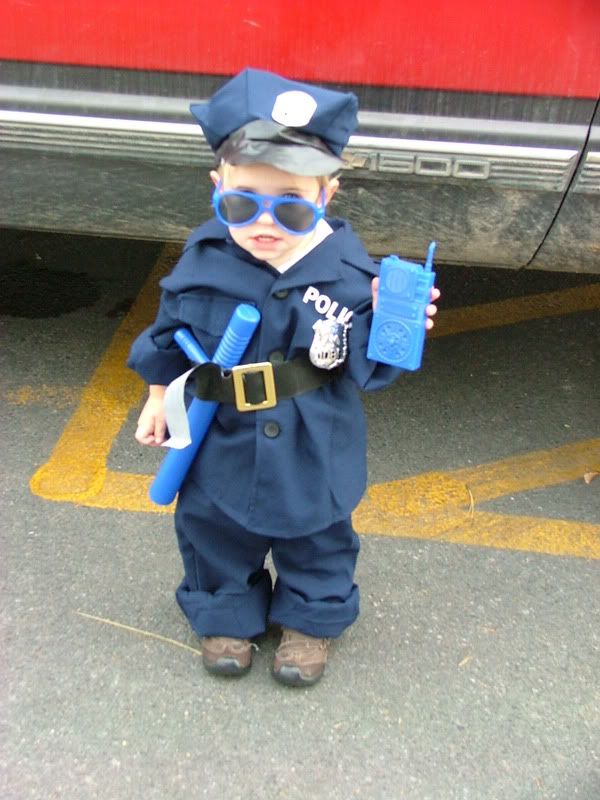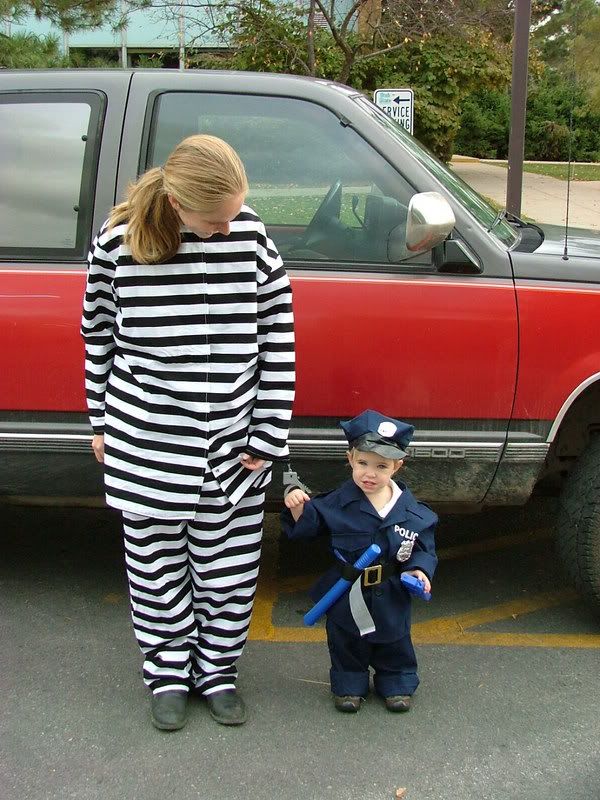 4 years ago:
Kangaroo and her joey. My sister made this costume for her first baby and passed it on to me.