Gray's big present. Whee!
While Gray loved his present, this was my view of him for most of the morning. Right up against my leg, smiling at me. Not a bad view.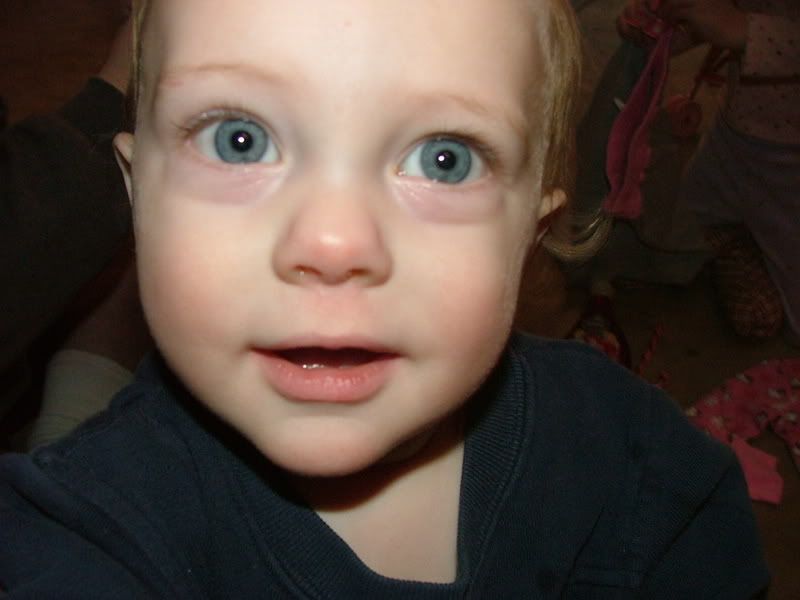 Sometimes he chewed on a teething toy that a very good friend sent him for Christmas - it's felted and the sweetest teething toy.
Once again, Whee!!!
Hannah immediately dressing her doll after opening the clothes
her aunt
sent her.
Santa brought her a stroller that is just like her sister's stroller. Santa's a very smart man. Peace on Earth and all that.
Playing with the pony she gave her sister and the unicorn her sister gave her.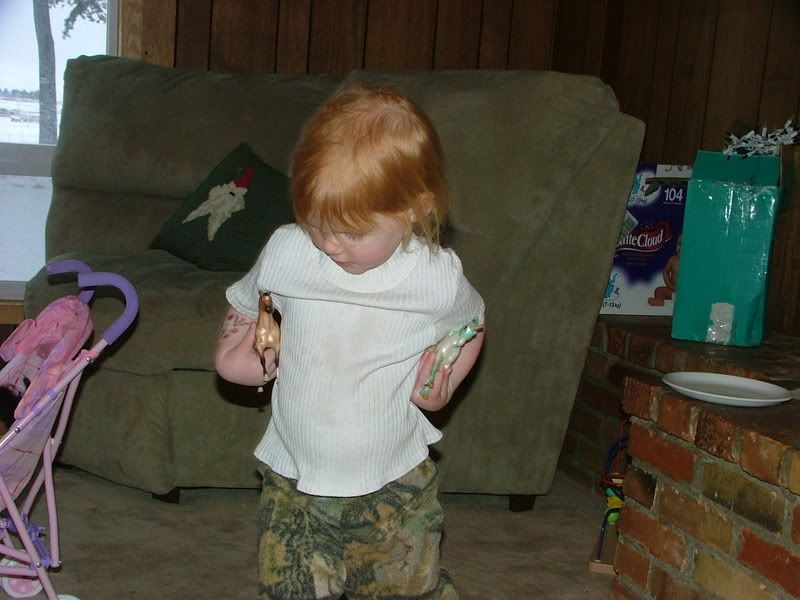 First order of business after exploring new kitchen? Write shopping list.
The beanbags were a huge hit. This picture was taken about six seconds after her father brought them in the room. A run and jump. Very satisfying when it's a homemade gift with much swearing involved in stuffing them.
Ains is our very physical child - always moving. It makes the winter a more challenging season. We're hoping these will help her expend her energy while trapped in the house.
Good start so far.