We have our Christmas tree. Hannah raced up the hill to show her daddy which one she wanted for her room.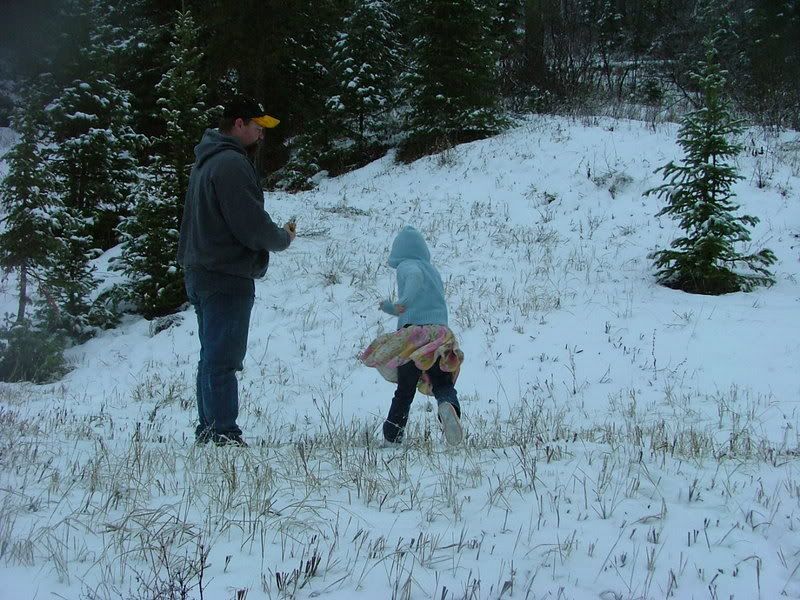 She carried it back to the truck all by herself.
And when she got it home, she decorated it all by herself.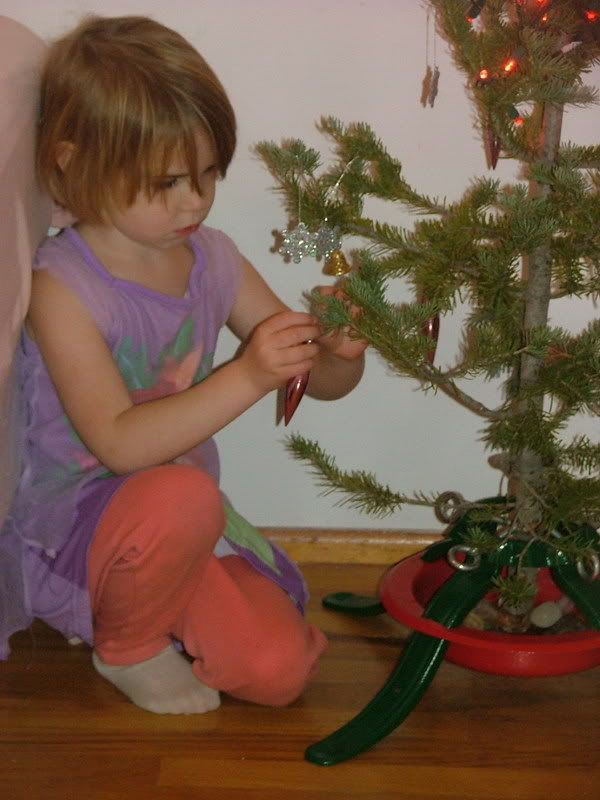 It was a long search for the family tree.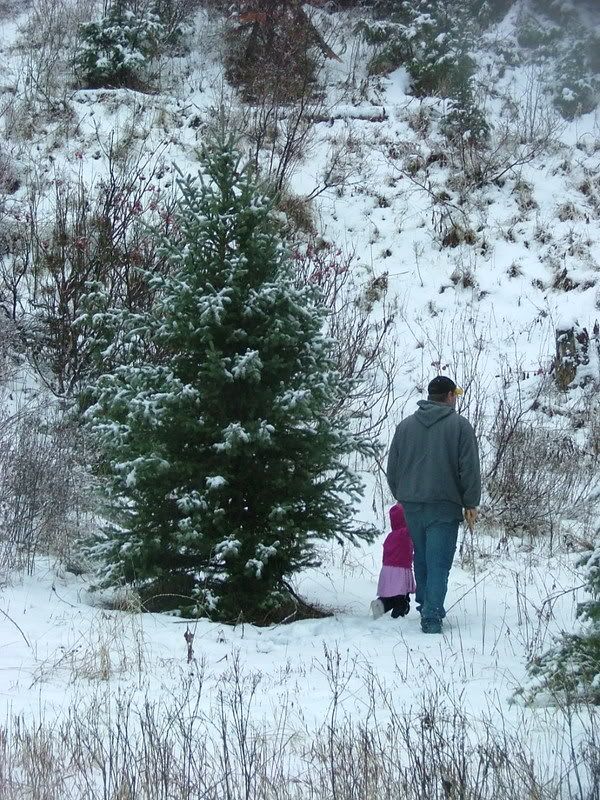 So while we searched, the girls ate snow.
And walked on snow-covered logs.
And made the season's first snow angel.
Now the tree has been picked, cut down, brought home, set up in our house, and is waiting impatiently for Father to have a spare minute to help us decorate. Hopefully soon...