Last summer, we loaded up the kids and headed to 'the city' to watch a movie. We heard lots of giggling from the back seat, but couldn't determine what they were up to. Sometimes you just tell yourself "If it's too bad, I'll take care of it later. They're happy." That's what we did.
Grayson was the one who had to live with the results.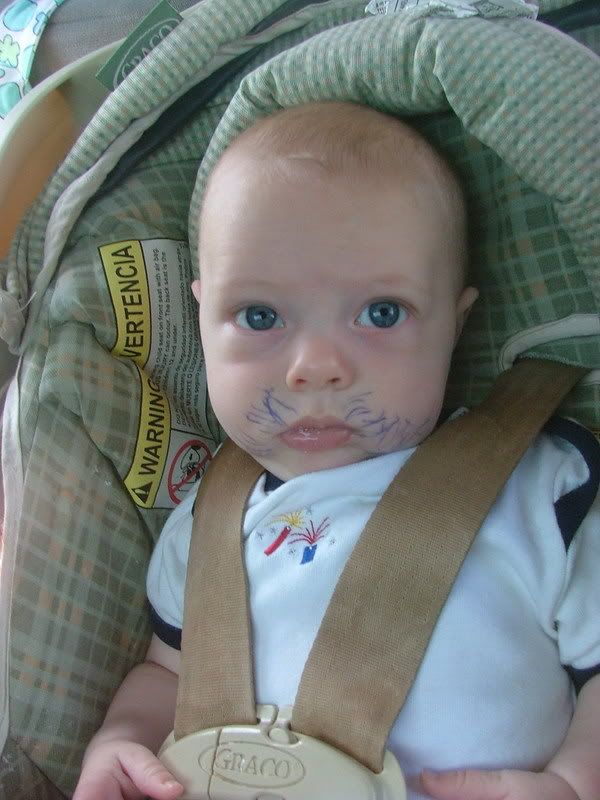 Hannah said she wanted him to look like Daddy.