Now before you get on to me about this, hear me out.
She put herself in there.
*She* climbed up there, she put her head in, she closed the brace, and then she started yelling "STUCK, STUCK!!!"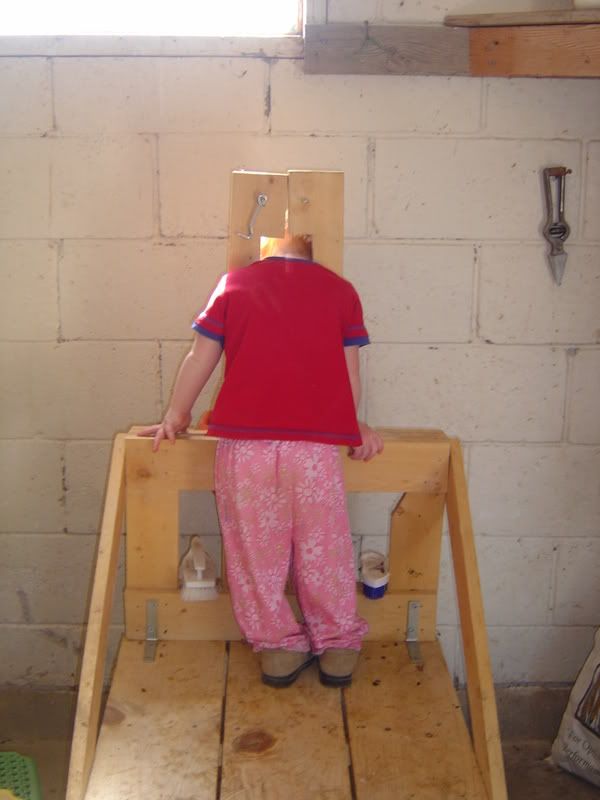 Before, I've always just gone and gotten her out. Yes. There were several "befores". This time, my sister was there and snapped some pictures for posterity.
Stuck was her first word. Stuck was her most frequently used word for many, many moons. My sister suggested that I do a post entitled 'Stuck' and just put up pictures of the many fixes she gets herself into. These are the only pictures I have, though. Good momma, bad blogger.