You know in some movies, how either good guys or bad guys can sneak up on people by disguising themselves as a stationary item that just slowly moves? Like a tree or a bush that starts out in one place, far away from you, but every time you turn around it's just a teensy bit closer. That happens to us a lot here.
It's usually something like a blanket that's completely inconspicuous on a beanbag.
But then you walk into the other room, and you turn around to see that the blanket has somehow made it to the refrigerator.
No harm done. It's out of the way there. But then, when you're not looking, the blanket sneaks farther into the kitchen until it's underfoot.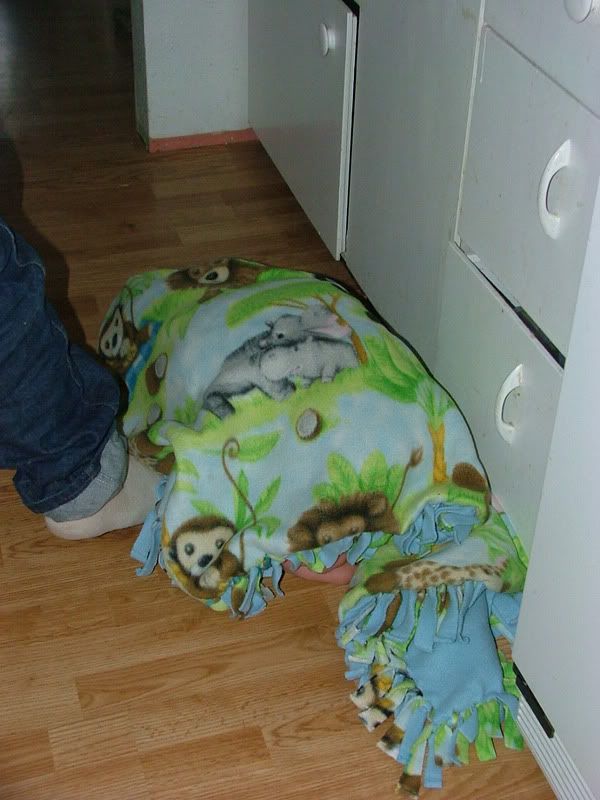 And no matter how many times you pick up and move the (hysterically giggling) blanket...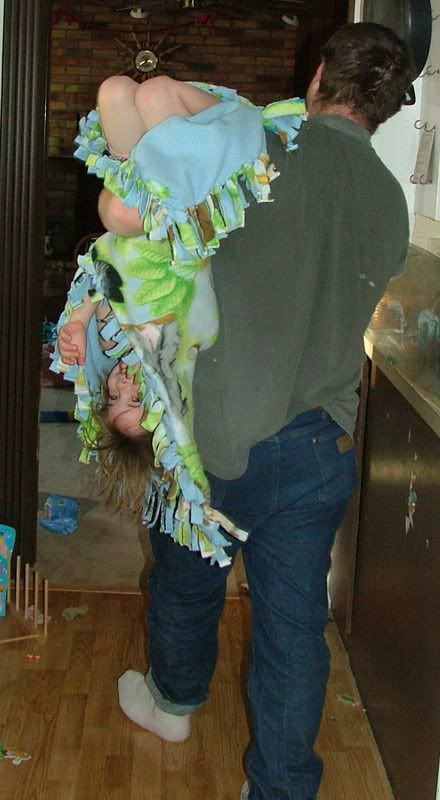 It always ends up back at your feet.