Made
kaleidoscopes
. Very cool. Thanks Katey!
Made money. Very Useful Money.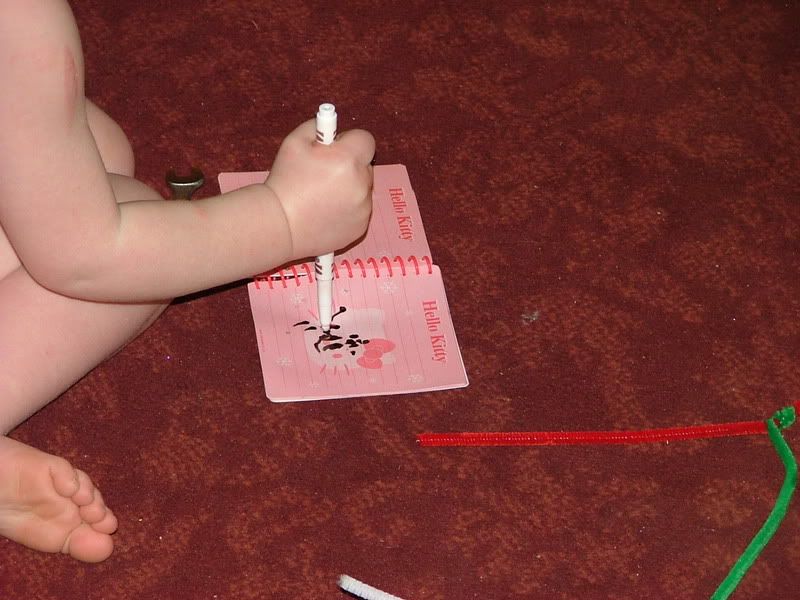 Spelled names. This never stops around here these days.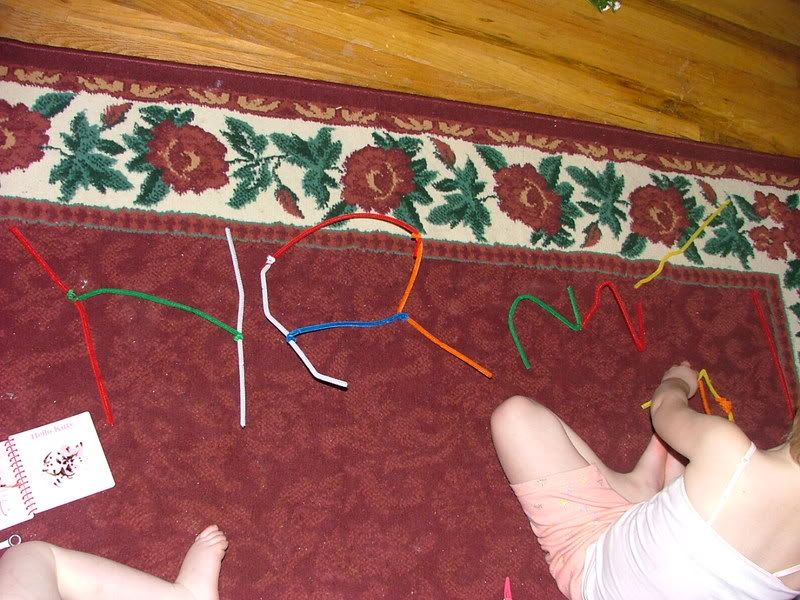 Played
Poisson Rouge (Red Fish)
. Discovered new games added to
Peep
. Decorated cakes in
Ponyville
.
Discovered seals.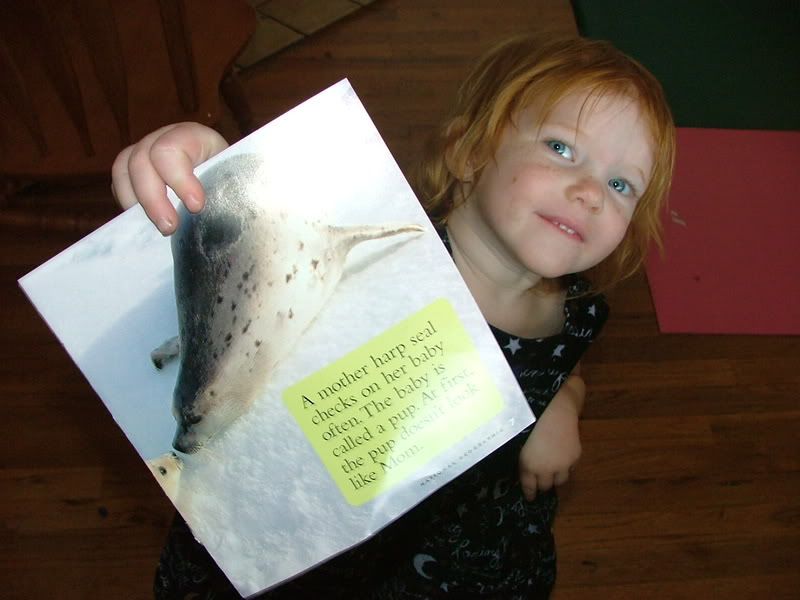 Hilarious creatures that they are. Apparently.
Played in magazines.
Played in beanbags.
Did yoga.
Cooked in the little kitchen.
Read books.
Played with sticker books.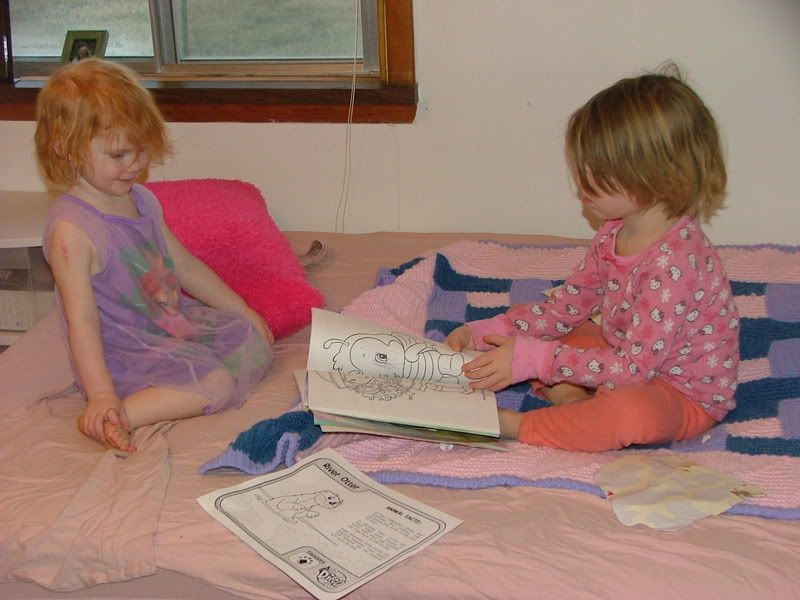 Played with ponies.
Marked days off on the calendar.
And to make Gray feel included here - nursed, nursed, giggled, pulled hair, nursed, nursed, slept, nursed, teased sisters, cuddled with sisters, and nursed.
Made banana pops. Discovered Mother's huge stash of popsicle sticks when looking for sticks for banana pops. Made popsicle stick art.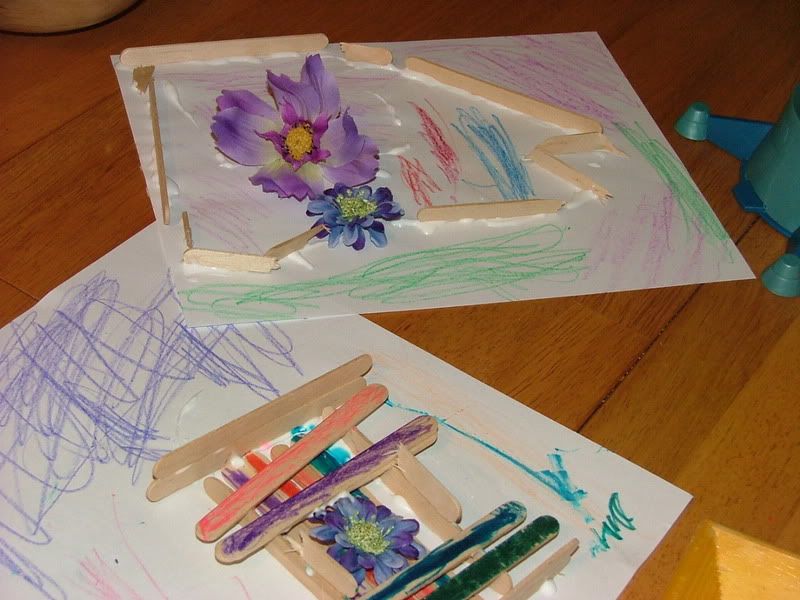 Changed clothes a minimum of seven times throughout the day.
Made chocolate muffins.
Dressed up and danced the night away.
Took a bath to get banana out of hair.
Fell asleep. Wonderful.
OLM-inspired post. To make me notice the Magic.