I walked into the kitchen one afternoon and saw this...
She'd filled up the sinks and was washing and rinsing the dishes all by herself. I was told that she was 'very busy. Too busy for pictures, Mother.'
Another day found us making carrot cake. I pulled it out and stuck it on the stove to cool. About fifteen minutes later I walked by and saw this...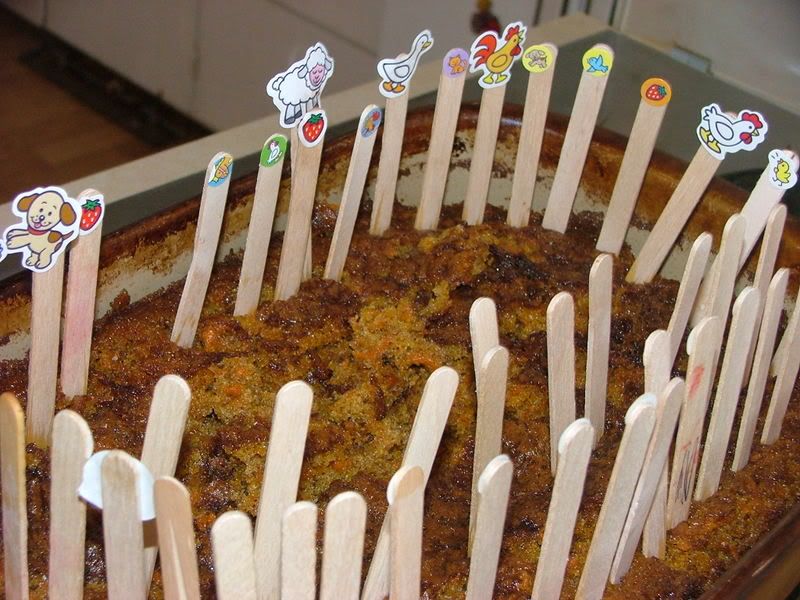 It had been tested in the center by Ains and decorated with all of their farm and garden popsicle stick sticker puppets. They were very pleased with it - it was stunning. I like their initiative.