The letter obsession continues. 'Hannah' is being written everywhere. She knows the first letter of everyone's name and uses the initial to address letters and pictures.
I made her a 'letter book' for her to take with her wherever she needs to - it's amazing where you need a letter book, you know. I used
these
- printed out from the PDF page, four to a sheet of cardstock, cut apart, and tied together with a ribbon. It's cute and very useful.
I also made her a
letter poster
for our living room for when she didn't have time to flip through the letter book. This was becoming an issue. The poster works well. It's also fun for her to grill her sister. ("Do you see a
xylophone
Ainser? A
xylophone?
Good job! Do you see a
nightgown
Ains?" - especially hilarious since I can't remember the last time we talked to her like that.)
Now that the girls have their own computer, Hannah likes to have me put up the 'letter page' (word processing program) and she types away. Recipes, letters, books, shopping lists, notes, and letter practice. Letter practice is something she made up. First, she types in a letter, with her sister looking on.
Then they both go over to look for that letter on the poster.
It really doesn't get much cuter than that.
Then after they find it...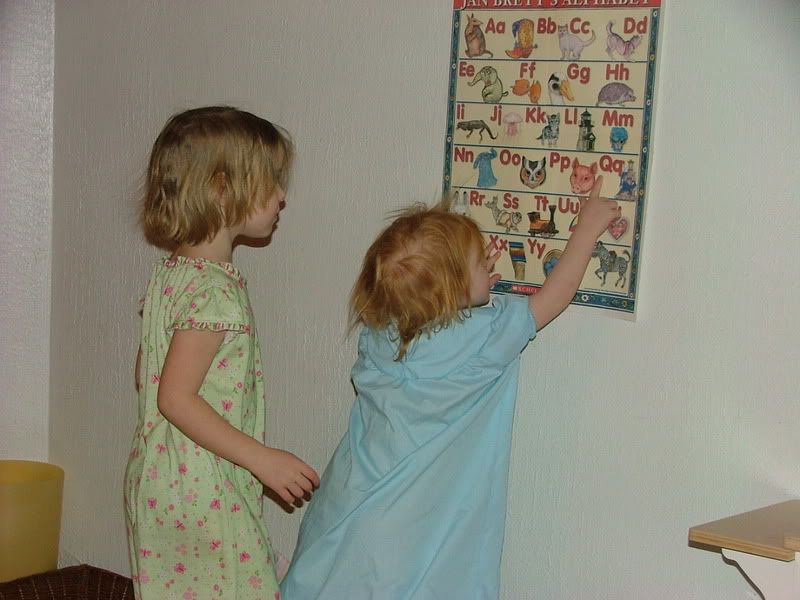 they have to go back to the computer and start the process over again.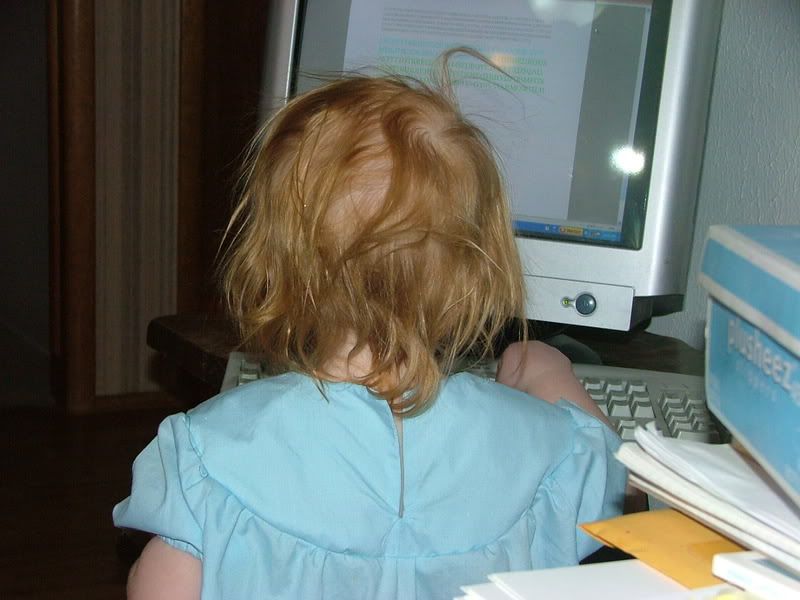 Ignore Ainser's hair. I can't do anything with it.