One of my favorite places.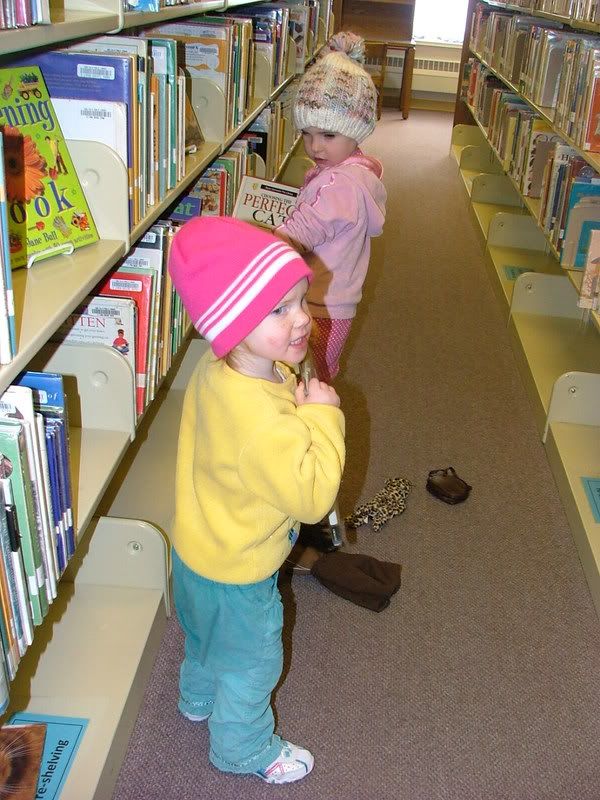 Since we have to travel a ways to get to the library we have cards at, it's an exciting trip for the girls also.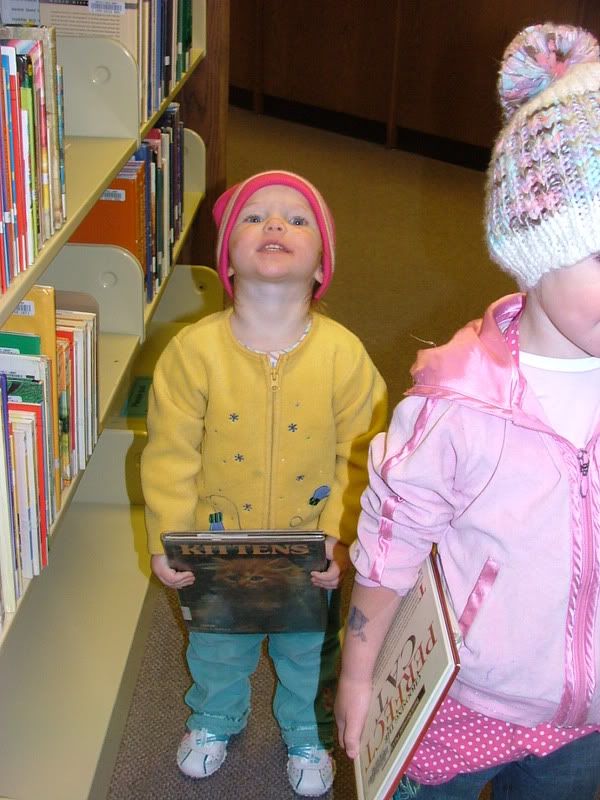 And if we're really lucky, we can meet cousins there and the kids can hide under the table and read to each other while the moms chat.