Having trouble keeping up online these days, but I wanted to share these.
Almost two weeks ago now (gulp) we made valentines. I cut out hundreds of valentines (my scissors had to be sharpened) and set out glue sticks. It was a mad house and the two girls created the cutest valentines.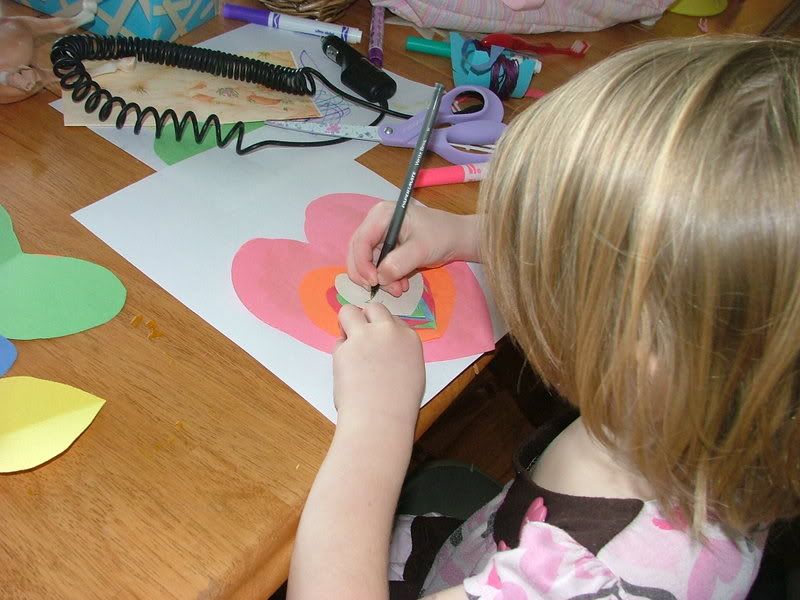 At first Ainsley's had more glue than hearts, but then she realized that it wouldn't stick to her if she covered the glue completely with hearts. And you wondered why I needed to cut out hundreds. (Or, if you're a mom, you didn't wonder for even a second.)
Then labeling the hearts.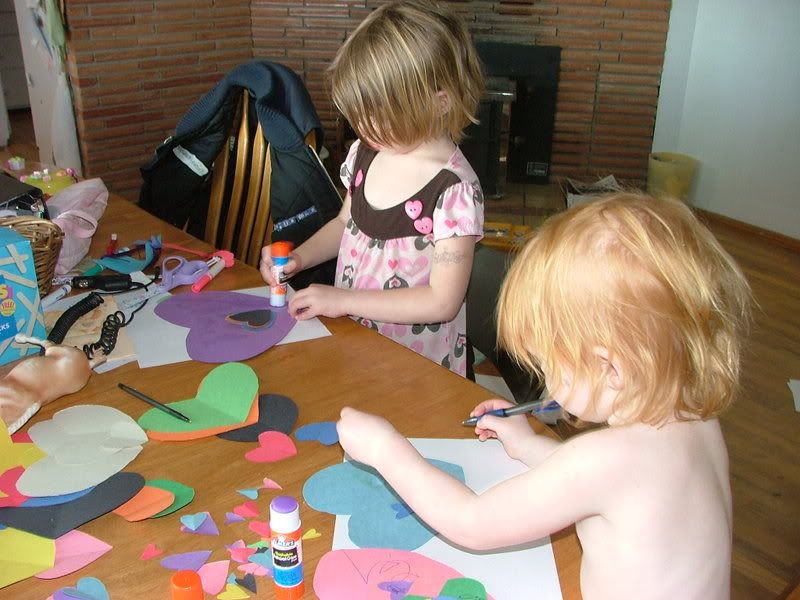 After I made a heart flower for Hannah, both girls tried it out. Hannah made one and Ainsley went crazy making them. We have at least ten taped on our bedroom walls.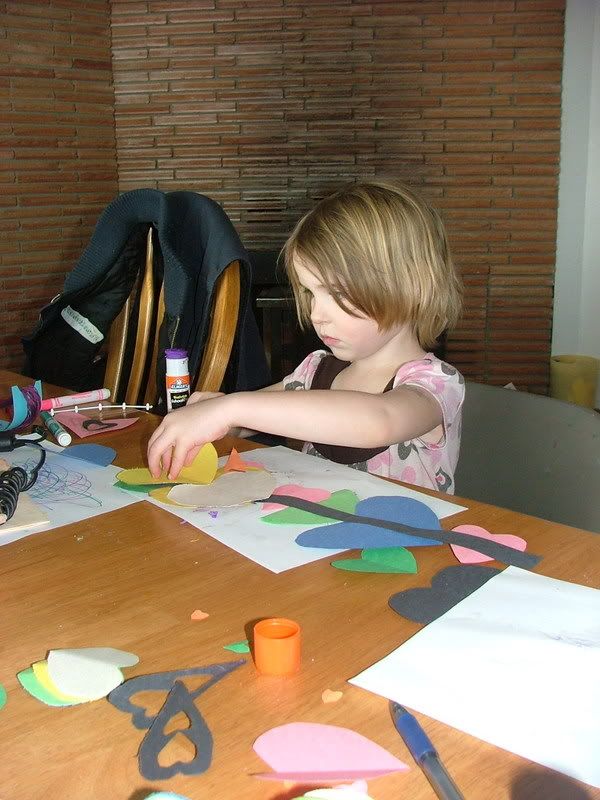 This one didn't make it to the wall.
A few days after that, we went to a library story time where they let the girls make foam hearts. Hannah made hers "extra bumpy because I'm going to give this one to Grandpa Rex and he needs to
feel
how much I love him". Grandpa Rex can't see very well.
It was an extra bumpy heart, so it needed a special envelope. She wrote his name on it herself and even wrote "I love you I love you" above his name. She'd just learned that "I (heart) you" means "I love you", so she wrote that. In a manner of
speaking
writing.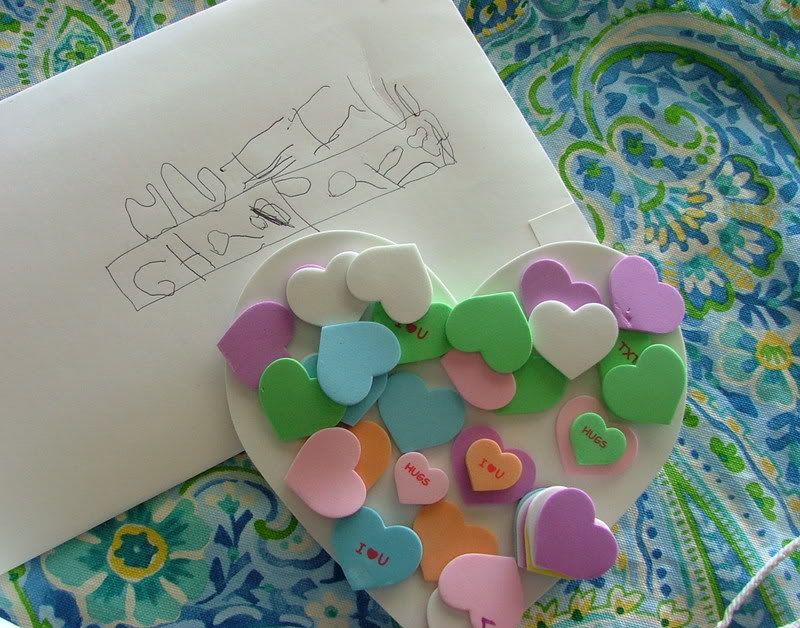 A few days later when I had scrap pieces of rope from making a baby hammock, they wanted to use them to make yet
more
valentines.
And valentine necklaces, of course.
Then Daddy sent them flowers for the day itself.
Love Day, indeed.
And this is what happens when you're taking pictures and Daddy walks in the door.
Random pictures, but they make me smile... While doing laundry, I heard a thumping noise. When I came out to investigate, I found this -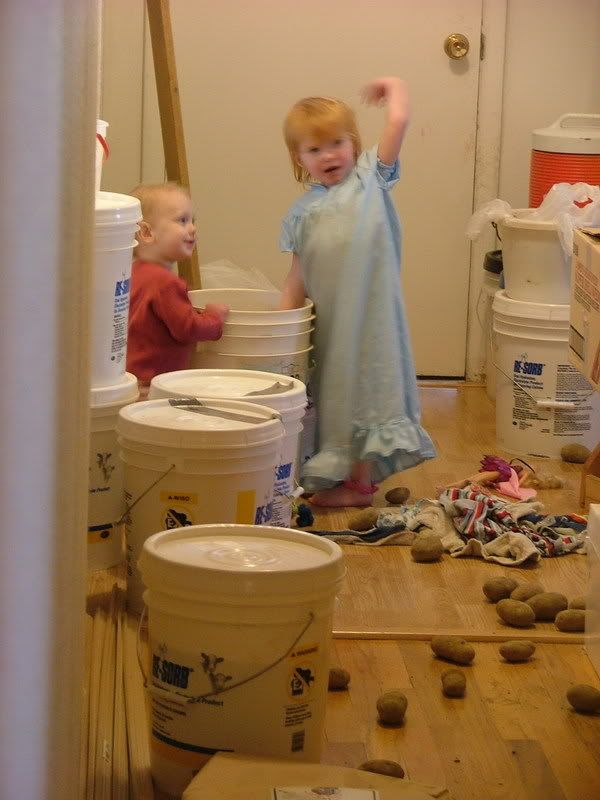 She was teaching Grayson how to throw potatoes down the hallway. He was a quick study.
Ignore all the buckets. I was organizing food storage.