Cross-posted.
We've lived here for three years and every year, twice a year, my children discover cattails as if it was the first time they'd seen them. One of the times is in the fall when the cattails dry and burst. The other is now, in the spring, right before the new cattails make their appearance and the old cattails are especially easy to, er,
distribute.
"Let's get some exercise" says she as she heads down the road.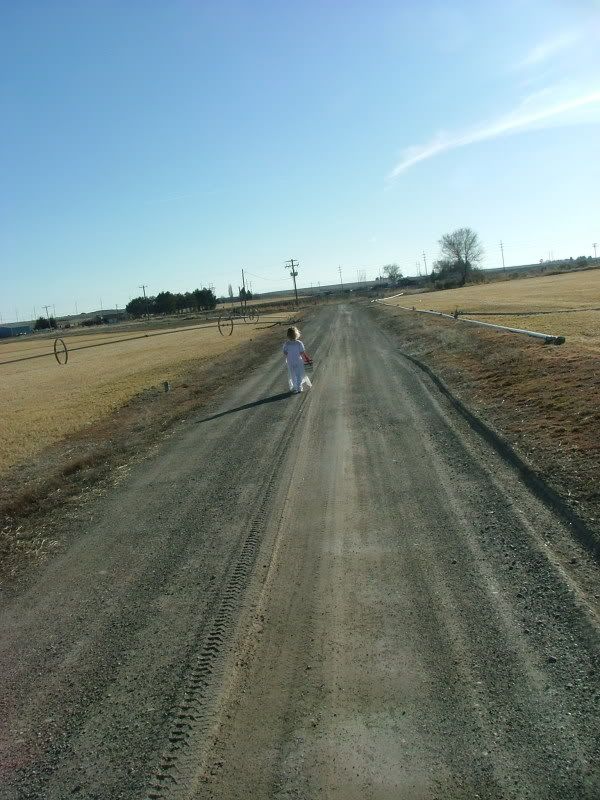 Once we realize she's serious, we run to catch up.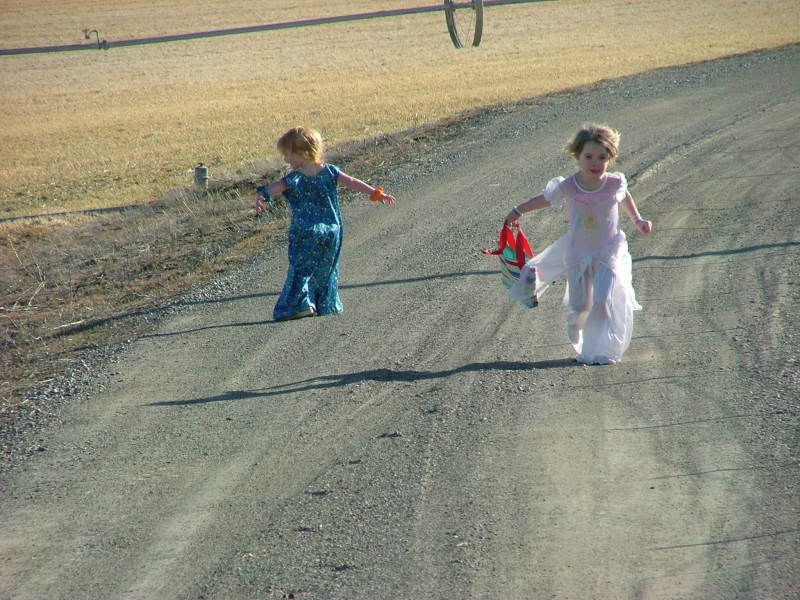 Exploring.
Discussing.
Loving.
Mother realizes that if there are to be any pictures of Grayson on this blog, she'd better take one.
We reach the 'pond'. Our nearest farmer uses this as his backup water. In a few weeks he'll burn this to the ground, clearing the way for the pond to be filled with irrigation water a few weeks after that. A few weeks after
that
, this seemingly barren little area will be teeming with plant and animal life.
Look what we discover.
Oh, the fun to be had with these.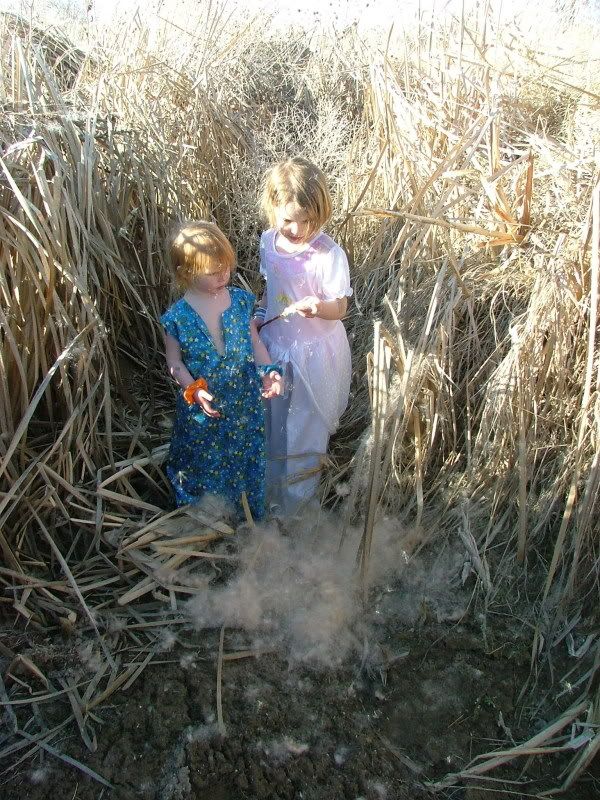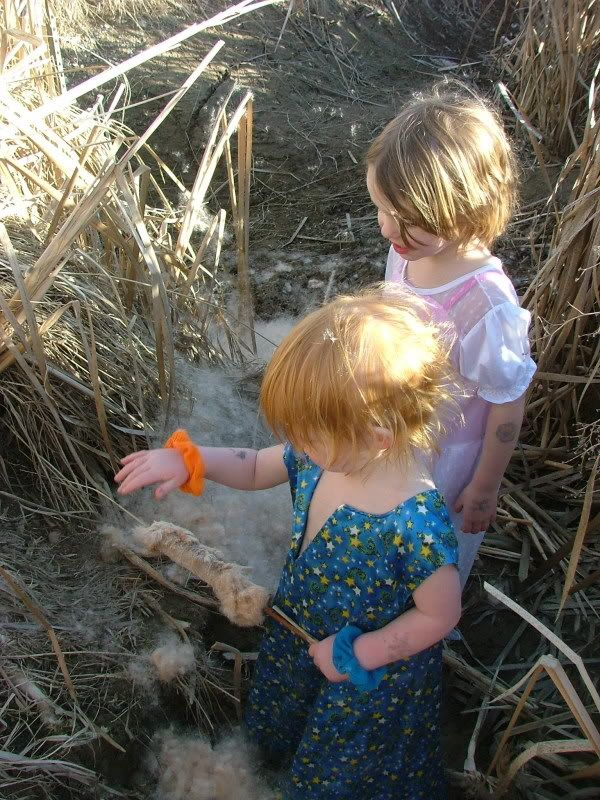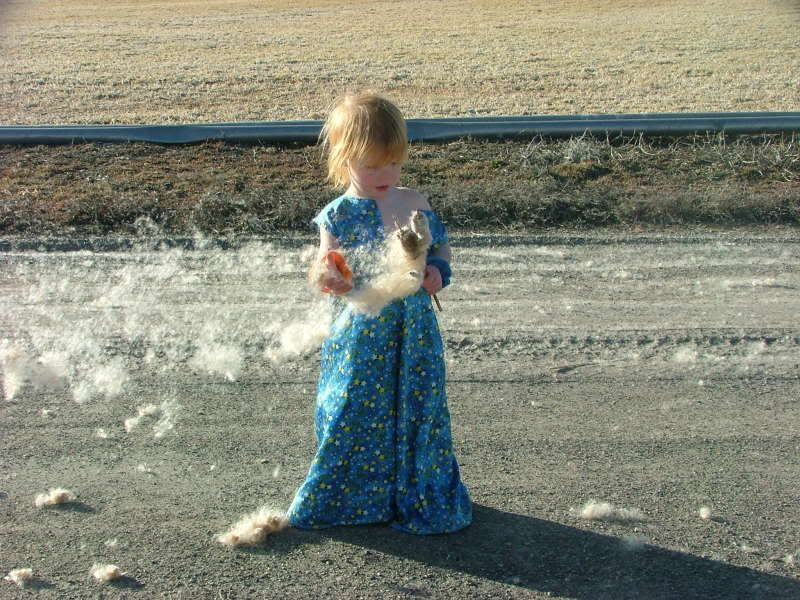 Even the cats got in on the game.