We wanted to find a use for Hannah's big salt dough beads so that they didn't just kick around the house bugging her daddy. This is what we came up with.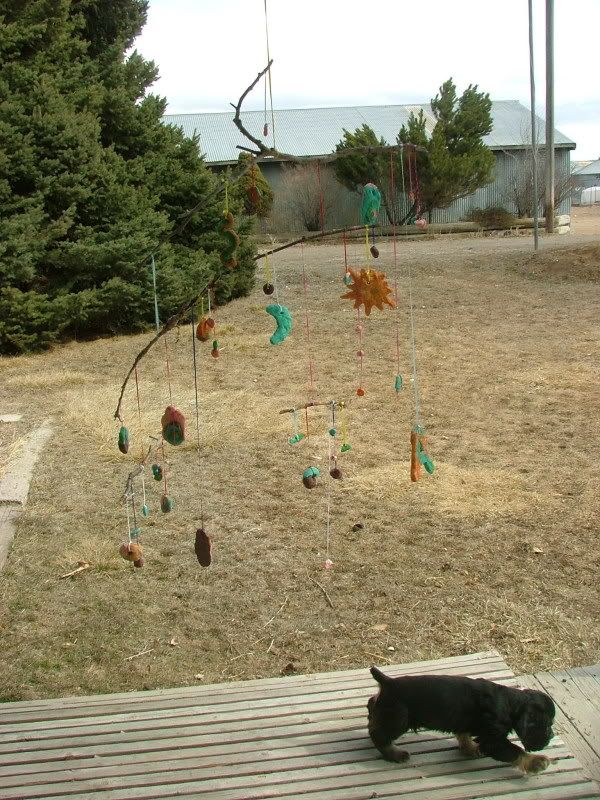 As with all the best learning experiences, this lesson on balance was unplanned and sprung naturally from our fun. Hannah got to learn how size, distance from center of the stick, and length of ribbon affected the balance. For instance, a medium sized bead tied close to the stick balanced out an extra-large bead tied with a two foot long ribbon.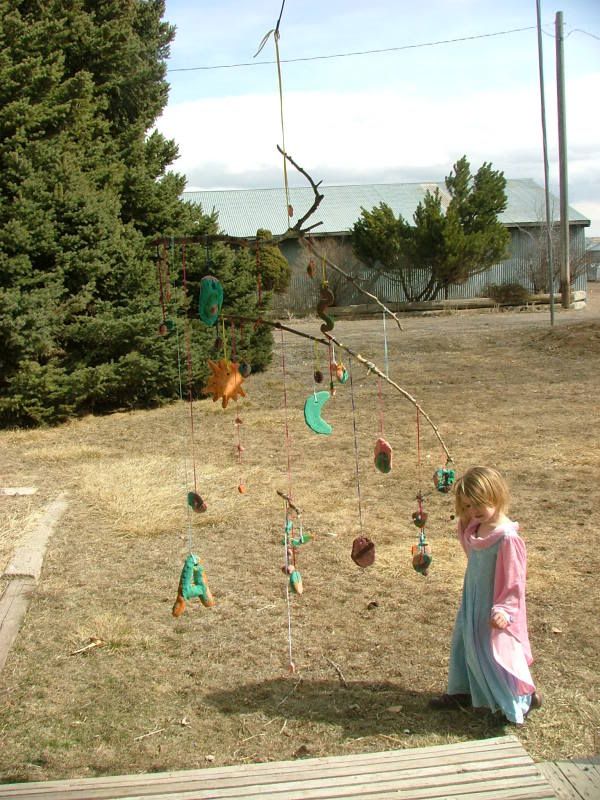 Ainsley tied some beads on, but spent most of her time licking them.
I'm always amazed at Hannah's creativity when she's not being coached. When coached on a process, she gets 'stuck' in it, unable to allow her own ideas to come through and always worried about doing it 'right' or 'wrong'. When possible, I don't coach her anymore, I just start doing it and let her follow along if she wishes and ask questions if she gets stuck. When it came to this project, she tied beads onto ribbons in creative ways that I wouldn't have thought of, including making chains of beads that were separated by several inches of ribbon. They looked really good on the mobile.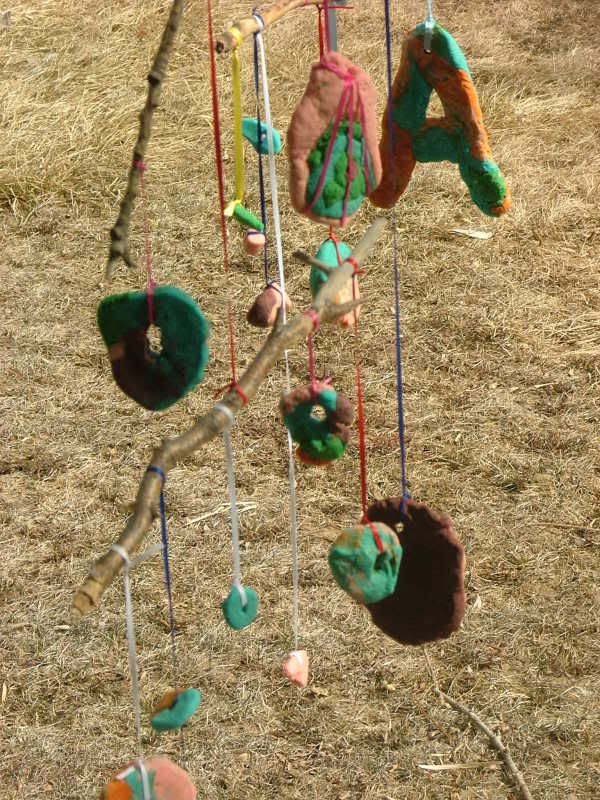 The animals on our place are loving this also.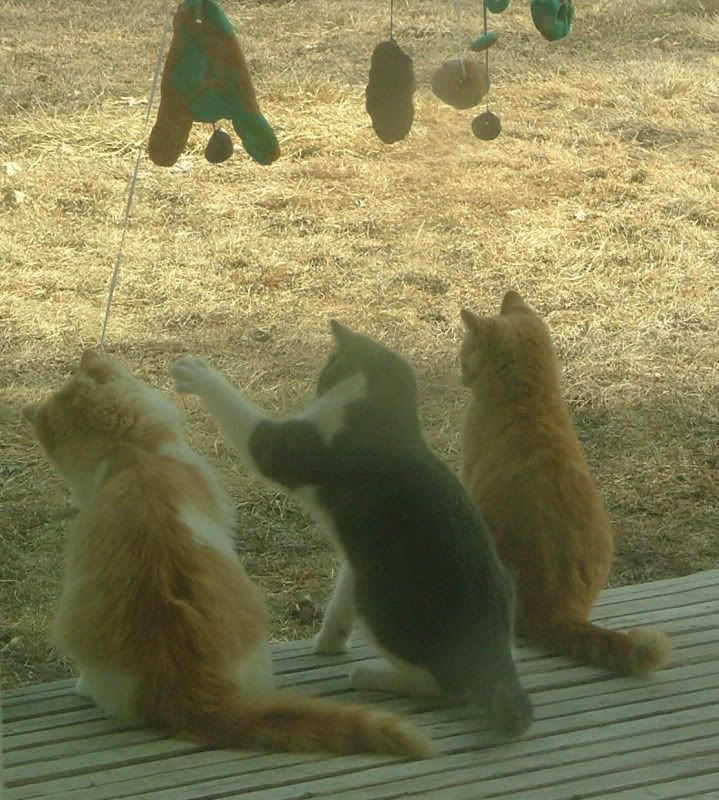 The kittens couldn't leave it alone for the first day. Watch Ghandi (the gray cat) in these pictures. He's so disdainful, but he gets closer and closer. When the kittens finally left for a few minutes, he tried his paw at it.
Two nights after we made this, my husband accidentally left the pasture gate open. I heard thumping around on the porch and went out to find the sheep and goats looking like they were bobbing for apples on this. Luckily, they didn't do much damage.