This weekend we were out of town for a family party and didn't get back in until late last night. So I took my snapshots this morning which is why they all seem to be focused on messes.
My hot spot - the kitchen counter.
The living room floor rug, rolled up to clear the floor for yoga. After the yoga happened I didn't get the rug rolled back out right away, then I couldn't roll it back out. You don't get a picture of the floor.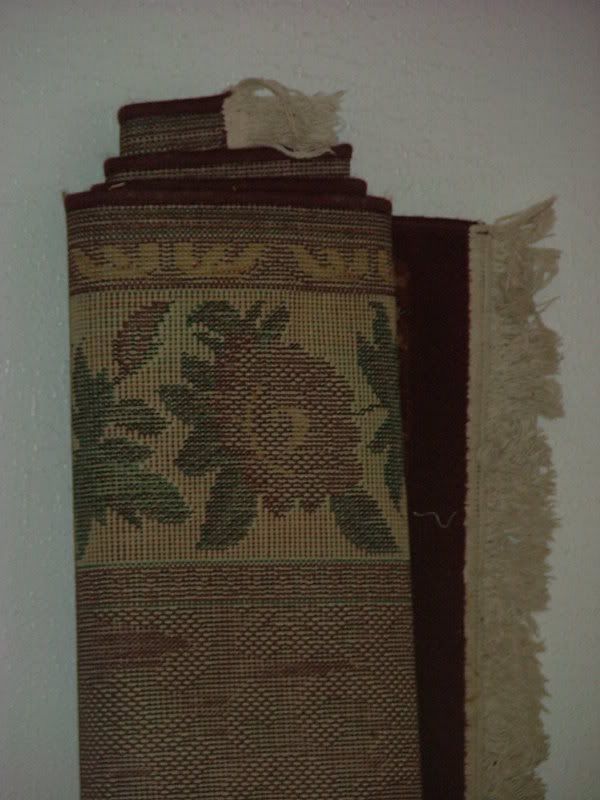 Dinner table (which has been a sewing table for about a week now).
Needs no label.
Stack of stuff waiting to be eBayed/Craigslisted/freecycled.
How it began.
Sunnymama
this week and
last week
.