A week or so ago we went to visit my husband's family in Wyoming. We have cold here and we have wind here, but they have lots of snow. Want to see what jumpin on a trampoline in Wyoming looks like for half of the year?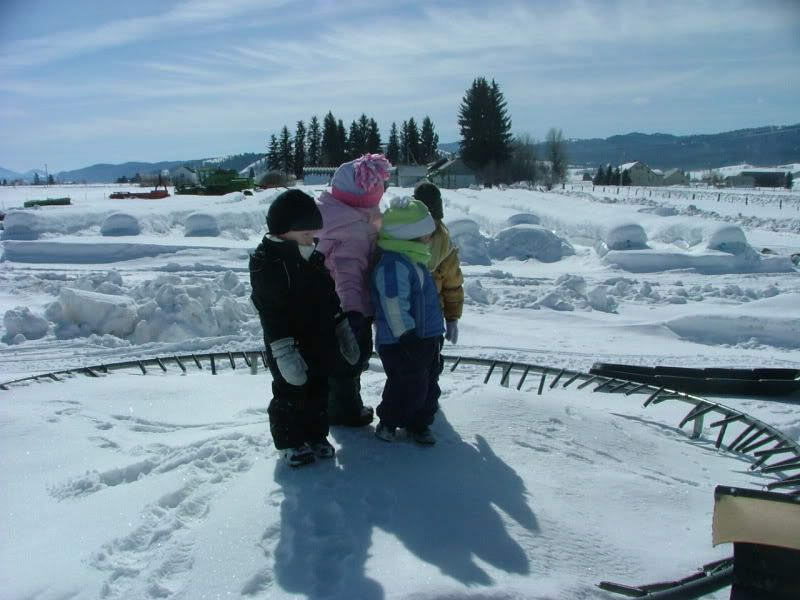 Most of them quickly gave up and went on to more exciting snow activities.
But little Zee just kept on jumping. She never got much bounce.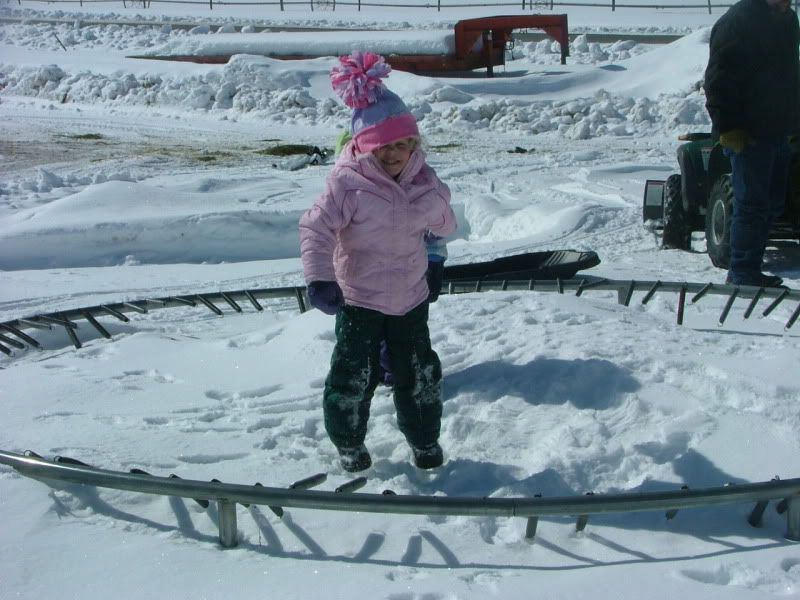 The uncles decided that the four-wheelers needed to come out to play and one of them *cough Matt cough* got the four wheeler stuck in four feet of snow. They spent the next few hours trying to get it out.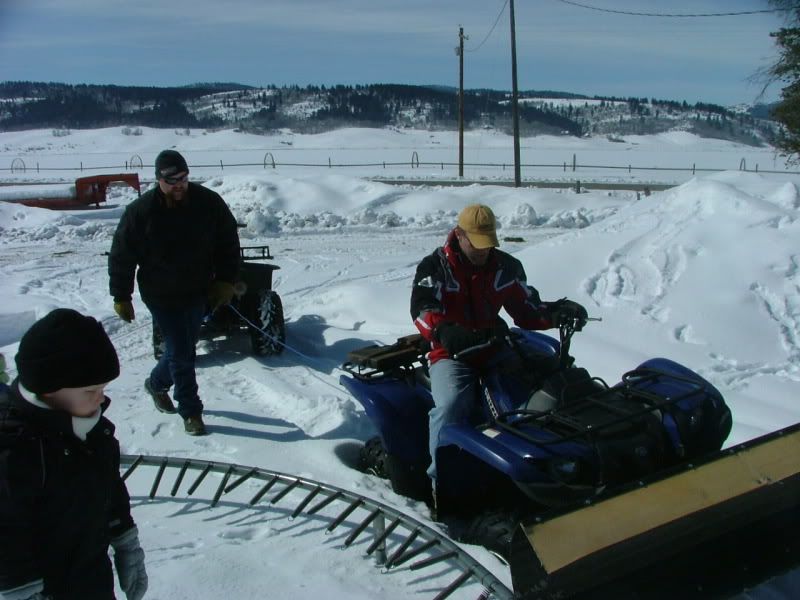 Meanwhile, the kids had fun playing in snow.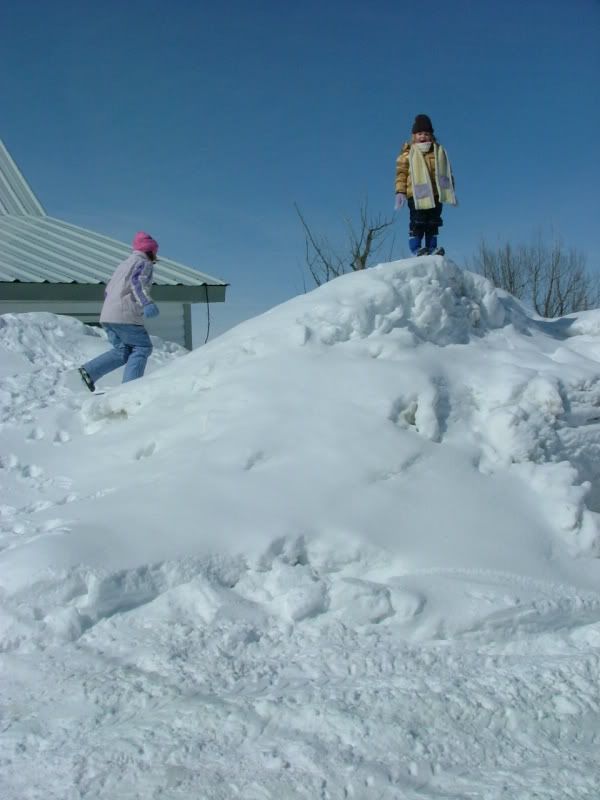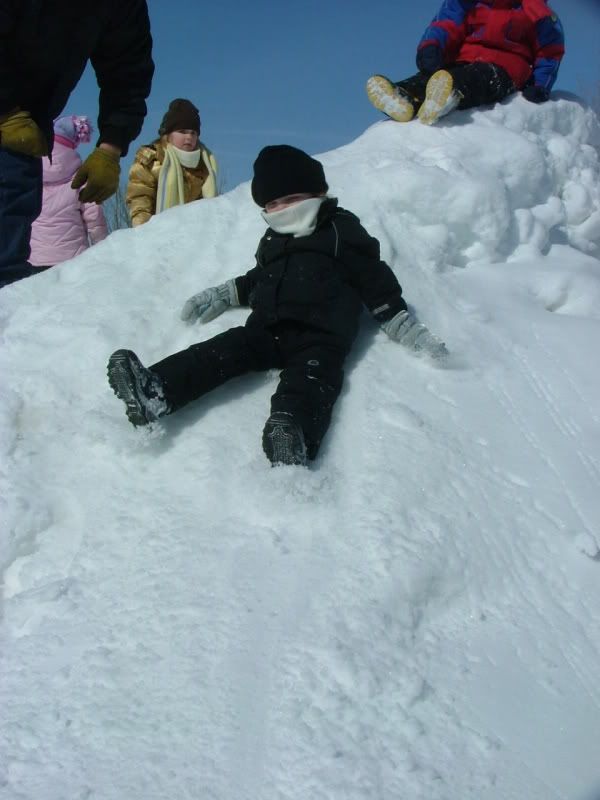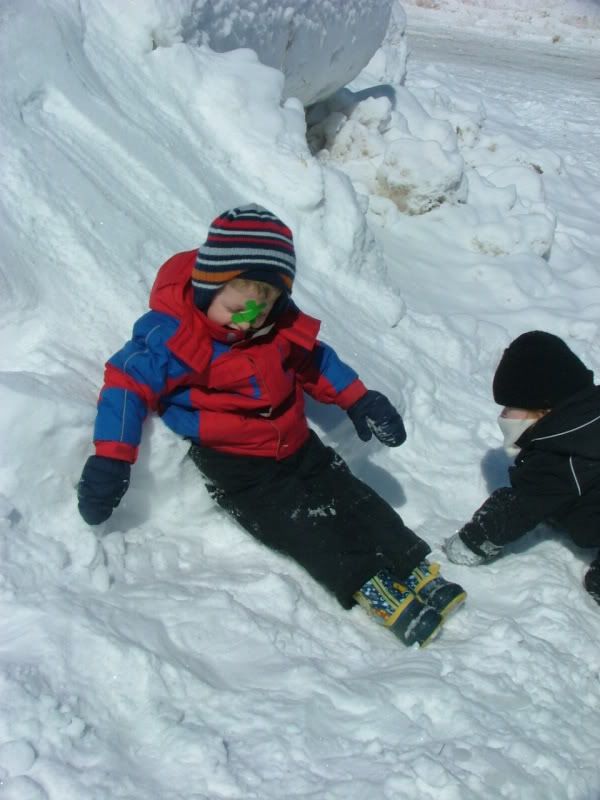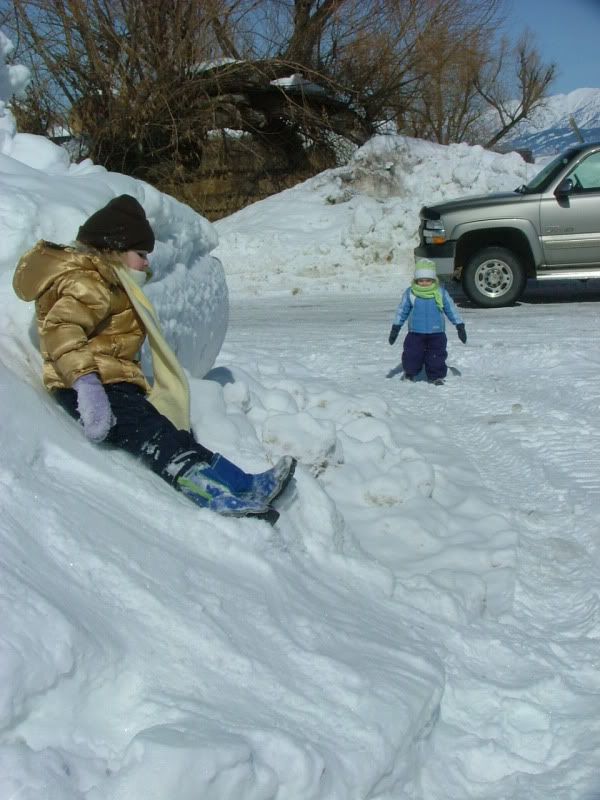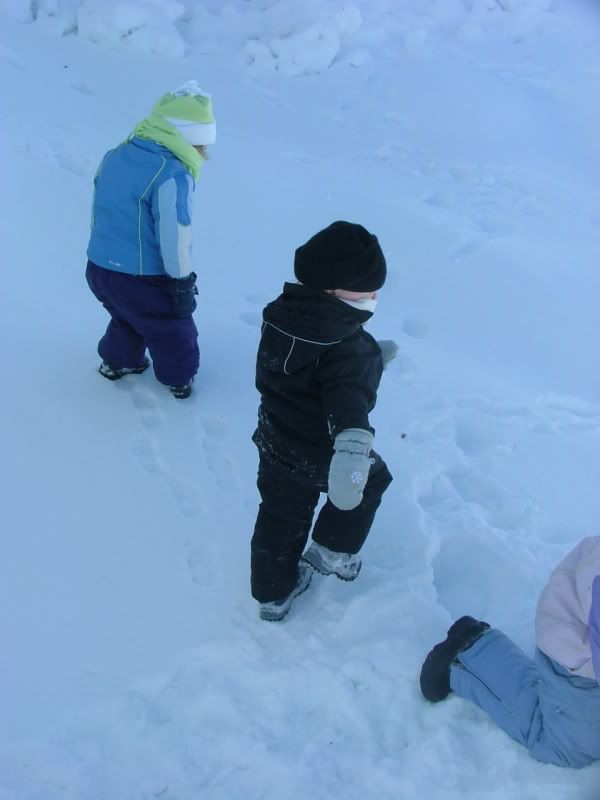 Reaching for an icicle.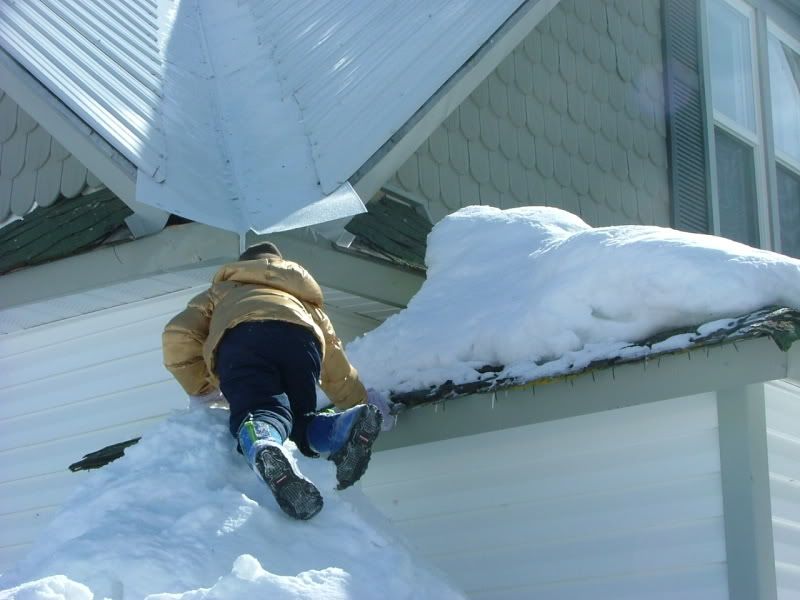 There was a lot of really fun, really fast sledding going on on one of the drifts, but this is the only picture I got since I was mostly helping children get on and aimed right and then helping them get back up.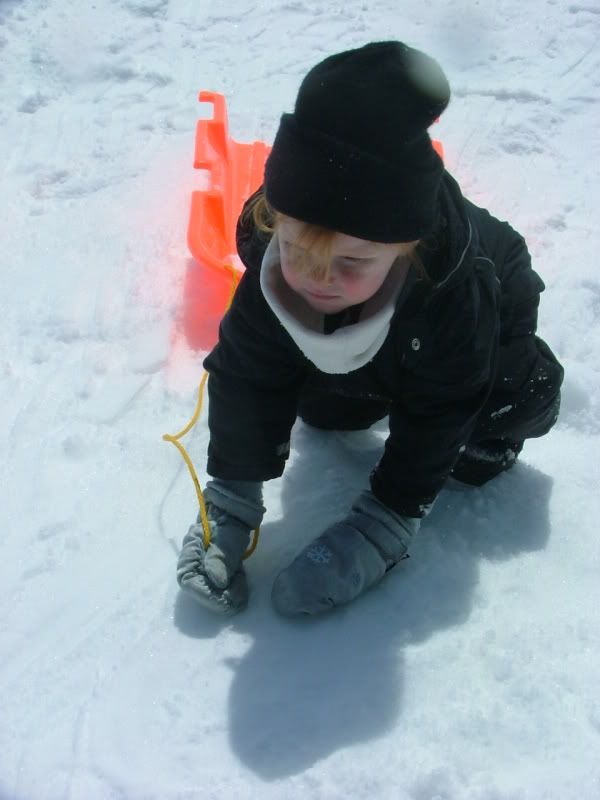 We built a snow cave in one of the drifts for this cousin.
Ainsley ate snow.
About the four-wheeler - they finally did get it out. It took a tractor.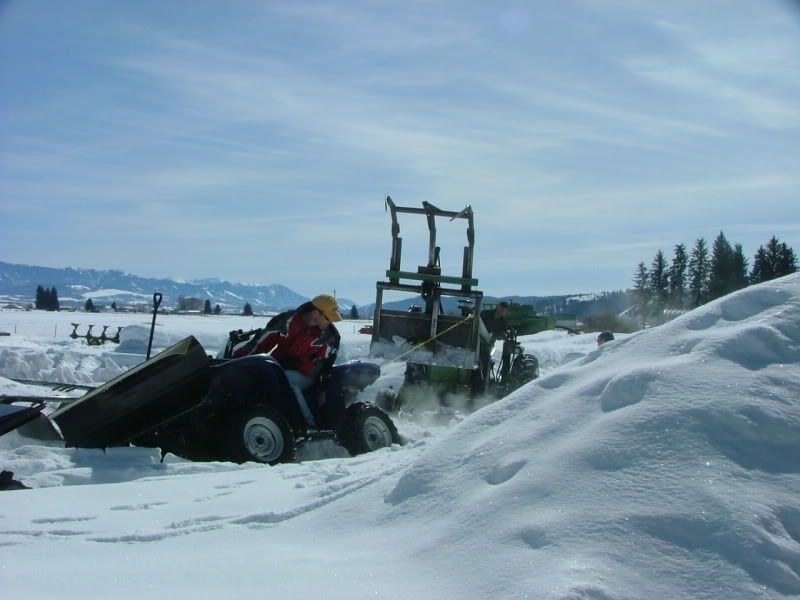 It's too bad the snow was too hard and crusty for making snow people. Hannah's been wanting to do that all winter.