When we got up this morning, the trap was sprung.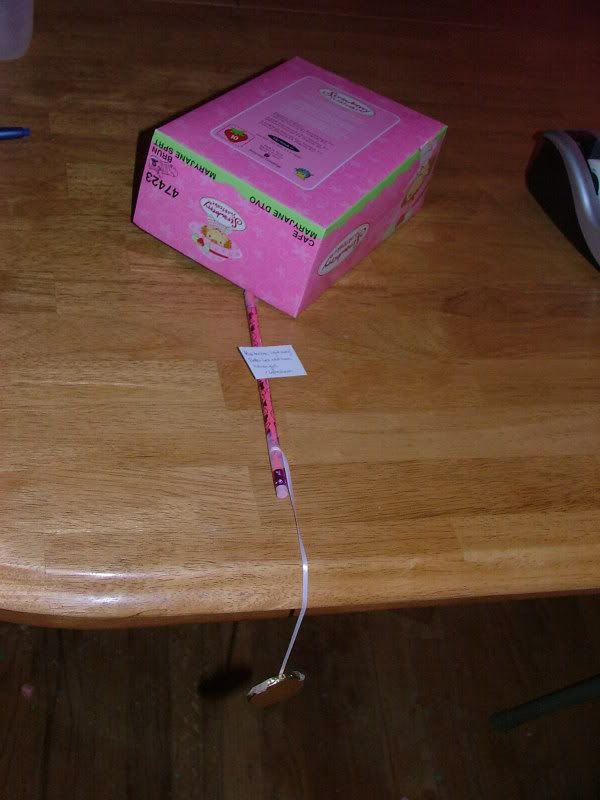 Hannah lifted up the box with her net in hand.
But he'd escaped - and with all but one of the coins!
We're going on a quick, last minute out of town trip tonight, so she's leaving him some coins "to make him think I'm generous. Hee hee hee" and will reset the trap tomorrow night. Wish her luck!