How to Draw Princesses and Ballerinas.
My niece Jay owned this book and Hannah pored over it. When we got home, she asked me to get out her watercolors and her painting paper and she drew princesses and ballerinas.
The first had a beautiful ruby crown and .... duck feet?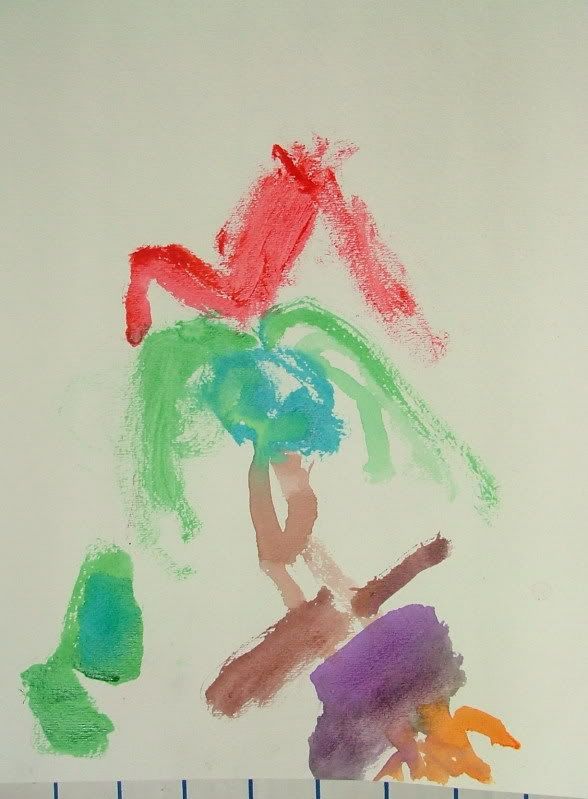 The second had a very "esspressive" face and distinct fingers.
The third had a ponytail and discernible facial features. And big toes.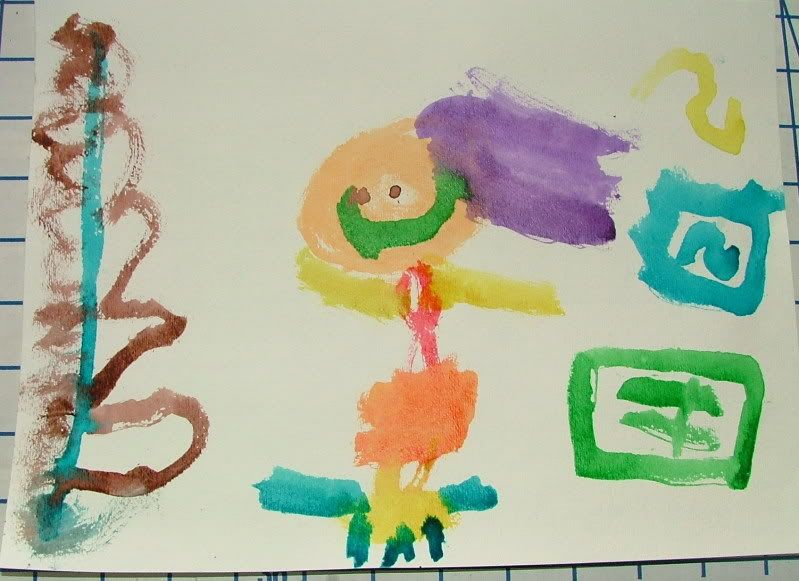 Some firsts for her here. Phalanges, facial features, different hairstyles. Fun stuff.