*sniff* Look how grown-up she looks when she wants her hair fixed.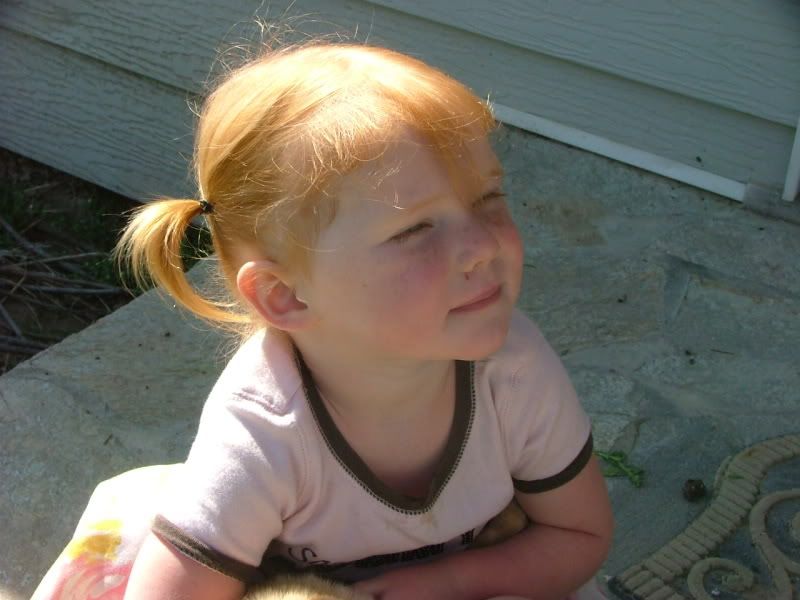 I snapped the picture right away since she usually pulls out any hair clips/bows/bands as she walks away from having it fixed (and the fixing is always at her request, go figure), but she left these in for almost an entire hour.
We went down to the now-burned-out cattail pond to explore. Hannah told us that we had to take bowls because there were "so, so,
so
many shells" there. This was based purely on her experience in the canal earlier this week. Danged if she wasn't right. Thousands of shells, littering the ashy ground.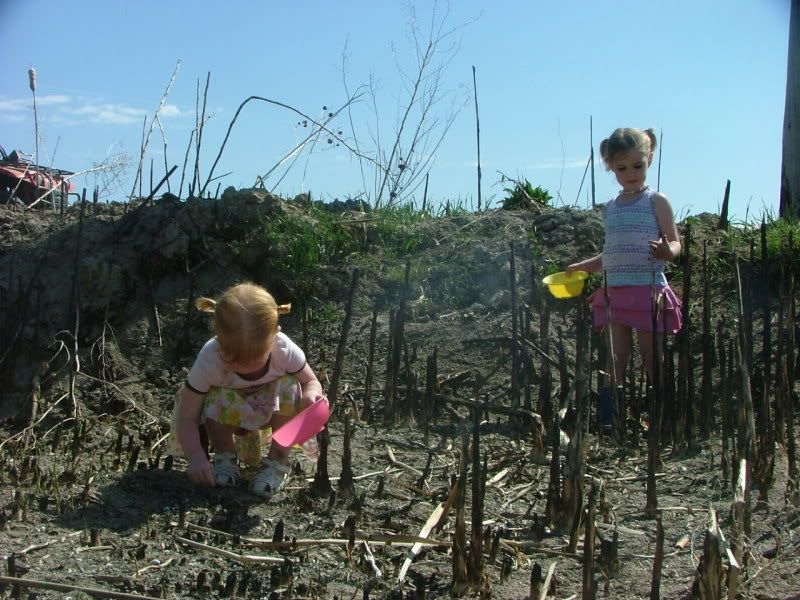 Gray, who cannot see a bucket next to him without trying to fill it up, even got in on the act. Though it was clods of dirt he added to my bucket, and not shells.
Kid has a good arm. My bucket was a foot away from where he was picking up the dirt and throwing it - while strapped to my back - and he made it into the bucket on most of his shots.
This is what the puppy did every time I sat down.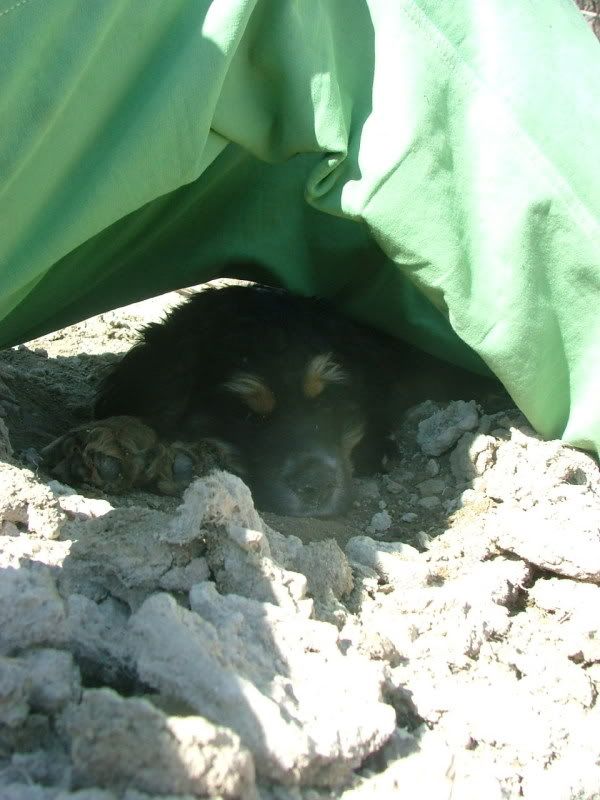 Hannah found this bird's nest in the center of a patch of burned down cattails. How random is that? It's drier than the cattails were, but it's barely scorched.
Sooty girl.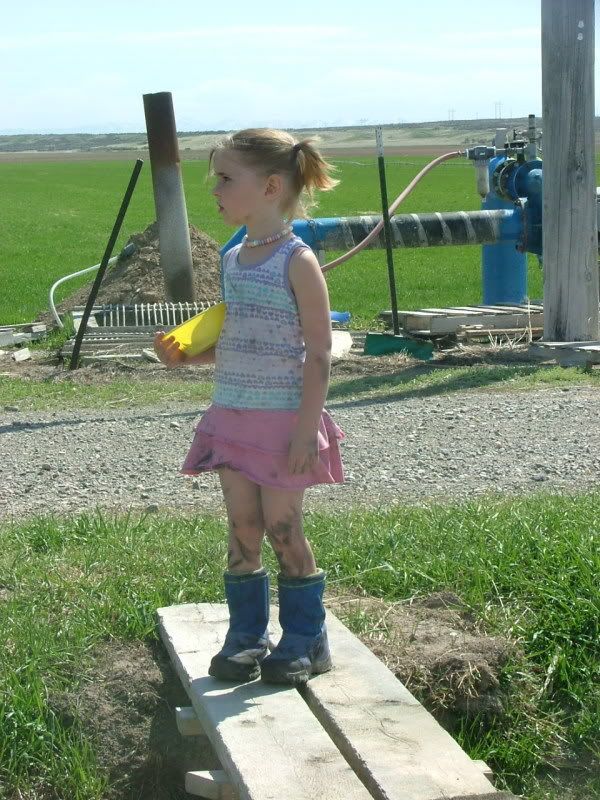 Now I'm going to add this pile of books to Library Thing before I box them up. Fun times.