We had a lovely day today. We looked for these in our yard ...
collected leaves and flowers, and made
violet tea
.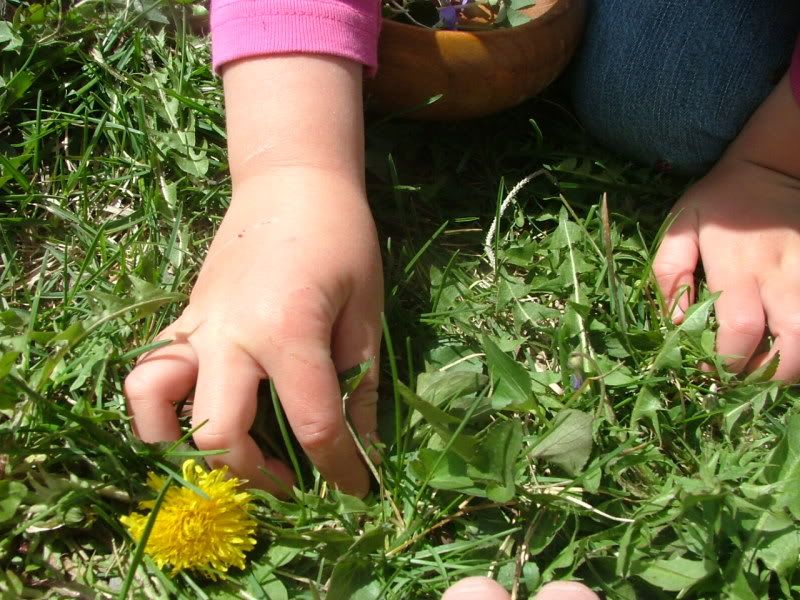 We really enjoyed it. It looked and tasted just as described on
5 Orange Potatoes
.
Then, since I had some necessary computer work to do (reprinting my entire much-used recipe collection binder - don't ask), I set the girls up with painting on the table beside me.
First, suncatchers.
That went fast.
Then really inexpensive little animals from the craft store. Four for each girl - horses, monkeys, tigers, and elephants. That should have kept them busy for awhile, and it did. Twenty whole minutes.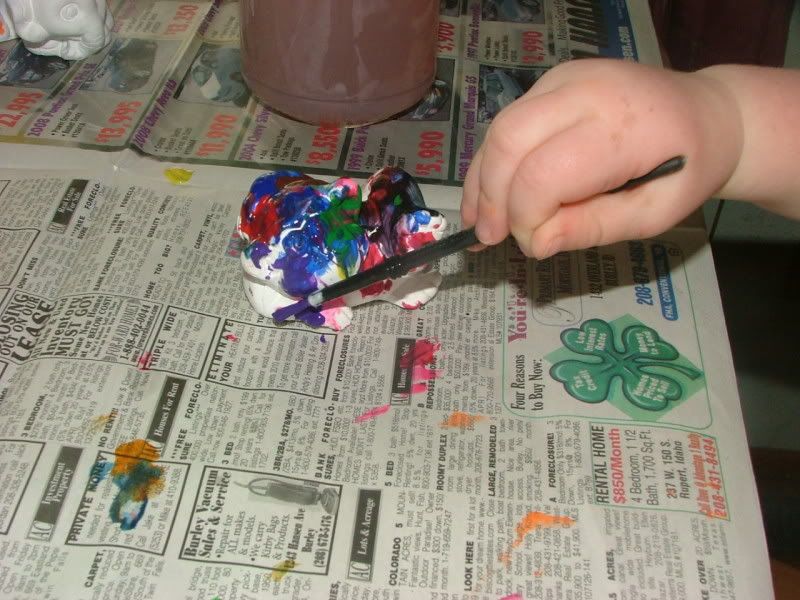 So I gave up on the computer work and we went to the park.
As I said, lovely day.