Computer issues and time issues have been conspiring against me. No posting for almost a week.
Think the computer issues are resolved - for now - so here's what we did on our snow day last week.
Yoga. "Namaste. The light in me sees the light in you. Bow to me, I bow to you. Namaste."
I'll take this over "Jesus Wants Me For A Sunbeam" any day. I love Gray in the corner of the picture, trying to copy the girls.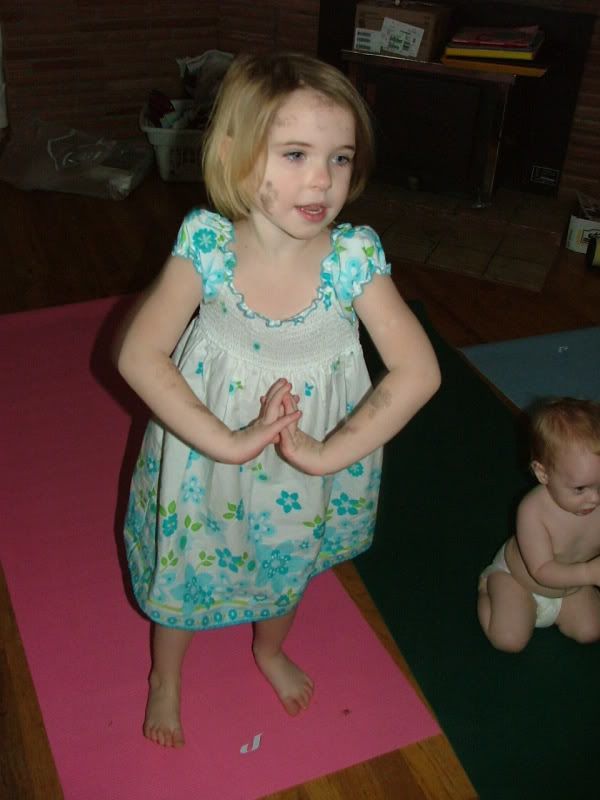 Going on a bear hunt. They're going to catch a big one.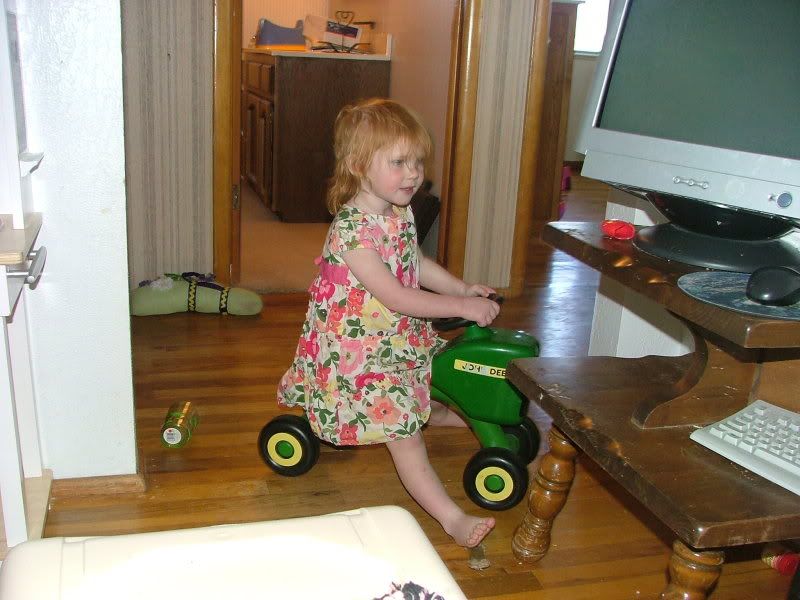 Grayson rides in the doll stroller. There was much giggling.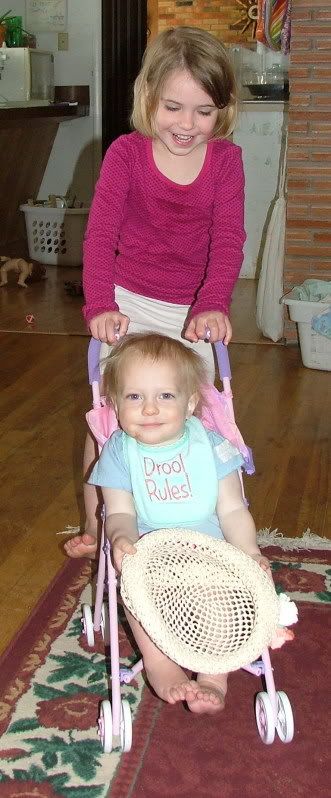 Ainsley wanted to be a puppy. Hannah taught her to 'sit', 'lie down', and 'be a princess'.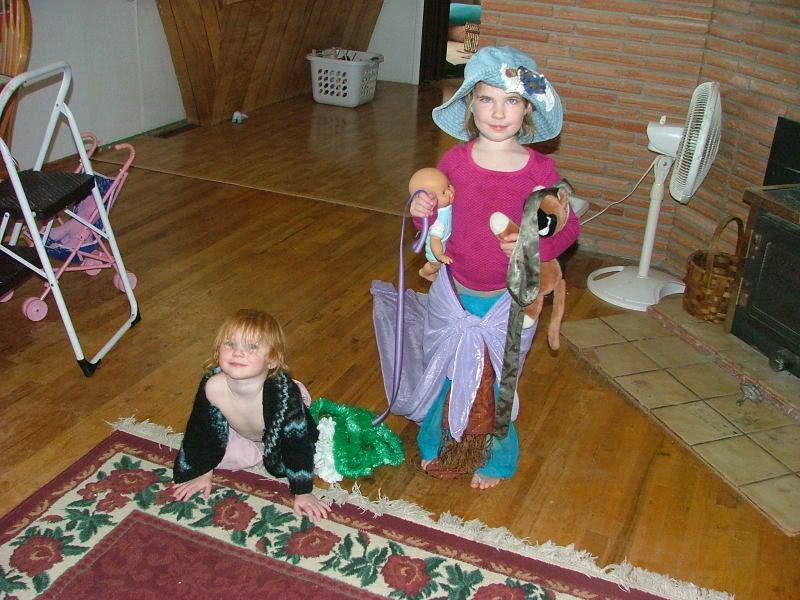 Gray fed the dog.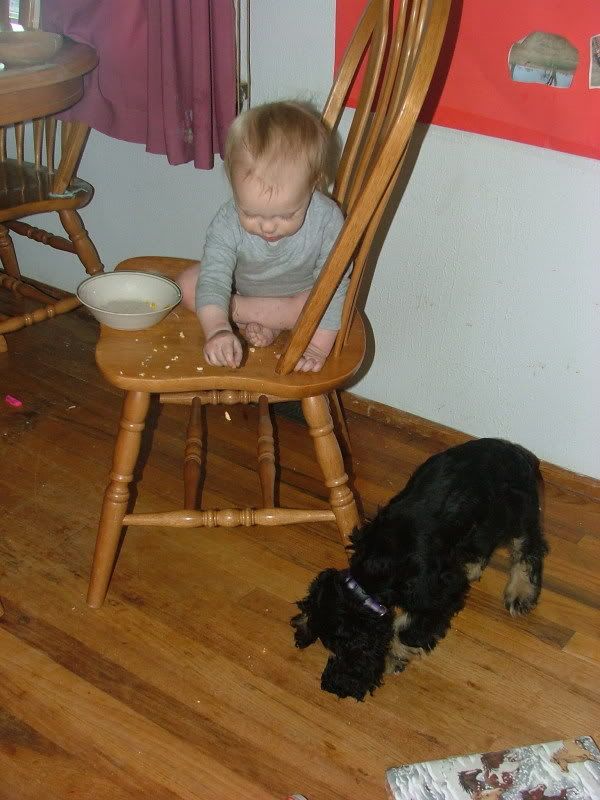 We went outside to chore and saw this - the owls out hunting in the daytime. The overcast sky made them comfortable. The angry tiny birds made them head for cover after an hour or so. That's one of my favorite things to watch in nature - ticked off tiny birds, smaller than an owl's or hawk's head, chasing those big birds away from their nests.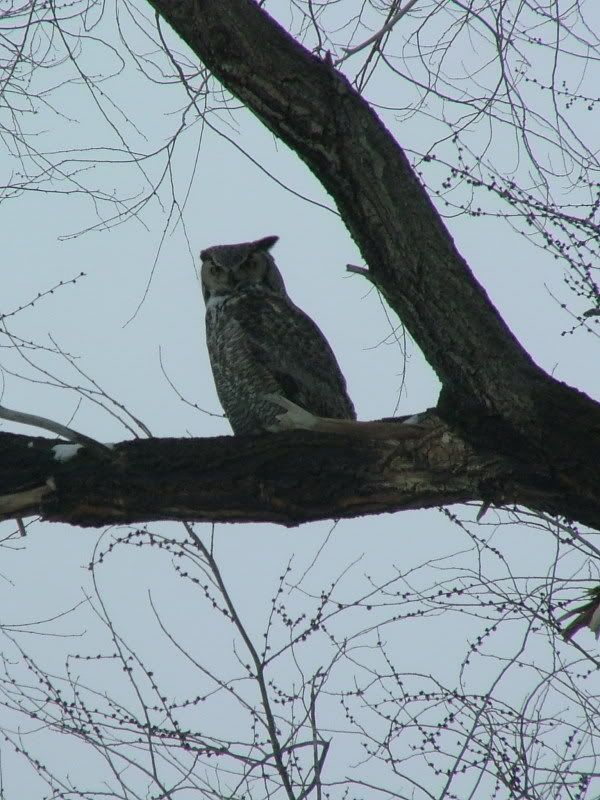 How to keep a five-year old and three kittens entertained - give her a lunge whip and tell her to walk in a circle.
Back inside, needing to warm up, the bathtub became the beach and swimming was the order for the rest of the day.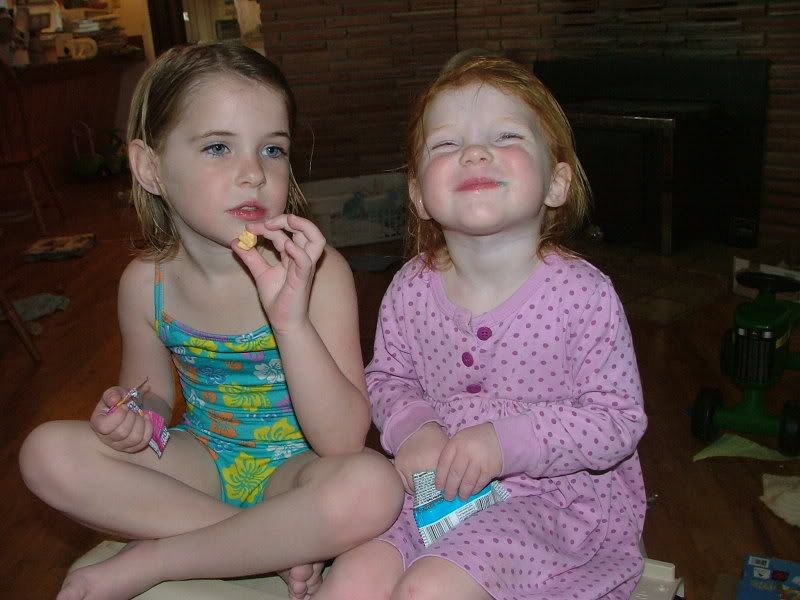 And so we spent our snowy spring day.