On Monday we were able to get confirmation on our move. We'll be moving within a mile of my husband's job and (hopefully) selling this house. This is a good move for so many reasons and a sad move for several other reasons.
What this has meant on the home front though, since the best time to sell houses is spring, is that we have to get this house cleaned out fast. Very fast. Add to that a massive sewing project that needs to be completed and you have a recipe for ... well, it's been hectic around here.
Some frustration, some fun, some boredom, some ingenuity, some forgiveness, some patience, some long bouts of giggling, some reading, some just hanging in there.
Playing with magical creatures.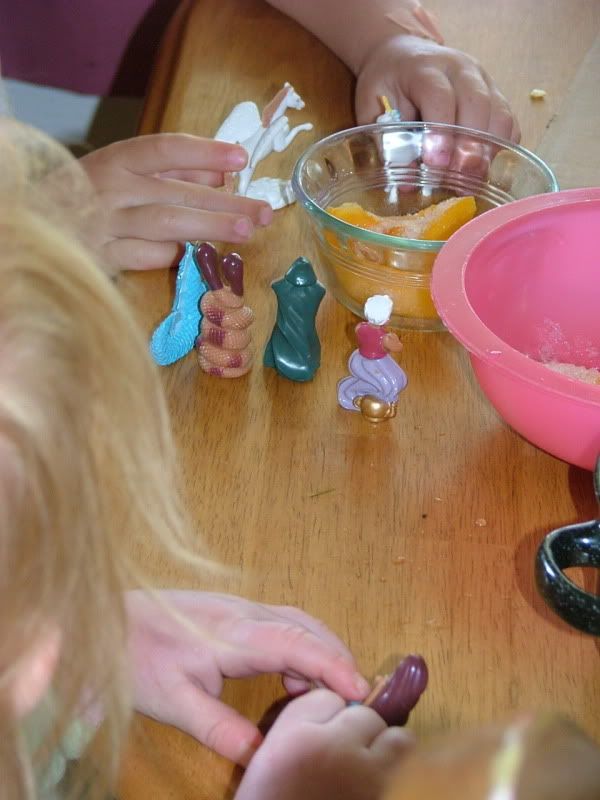 Gathering eggs, playing with kittens, throwing toys for the puppy.
Red Fish and My Little Pony.
Trying on mommy's boots -
and even making it a few feet.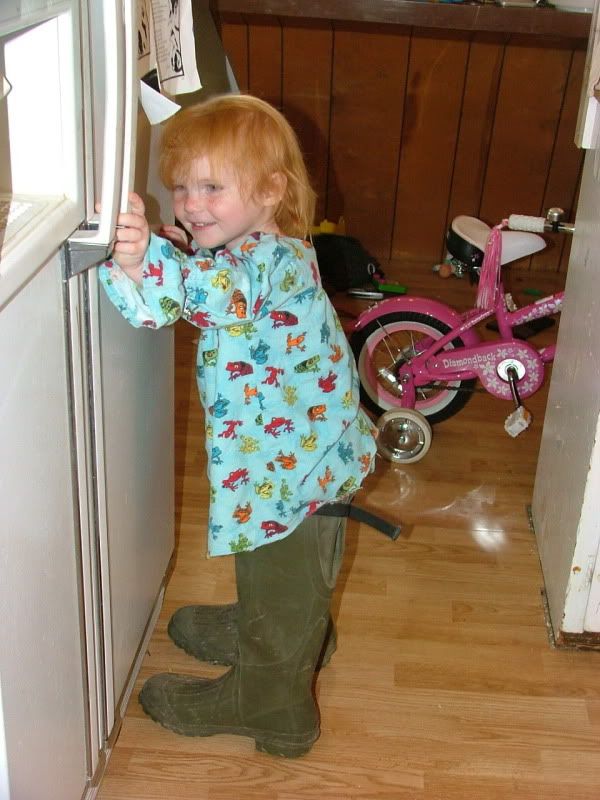 Pirate movies. (we have pirates living here now, dontchaknow)
Lots of bath play (too windy outside for pools).
Embroidery while mother sews.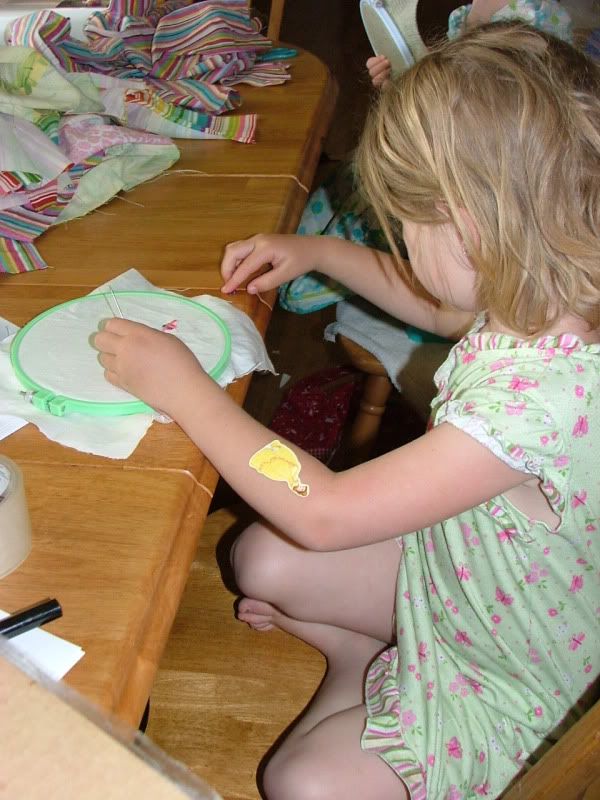 A trip to the big city for needed supplies, with a stop in to see a cousin.
Other cousins visit us here.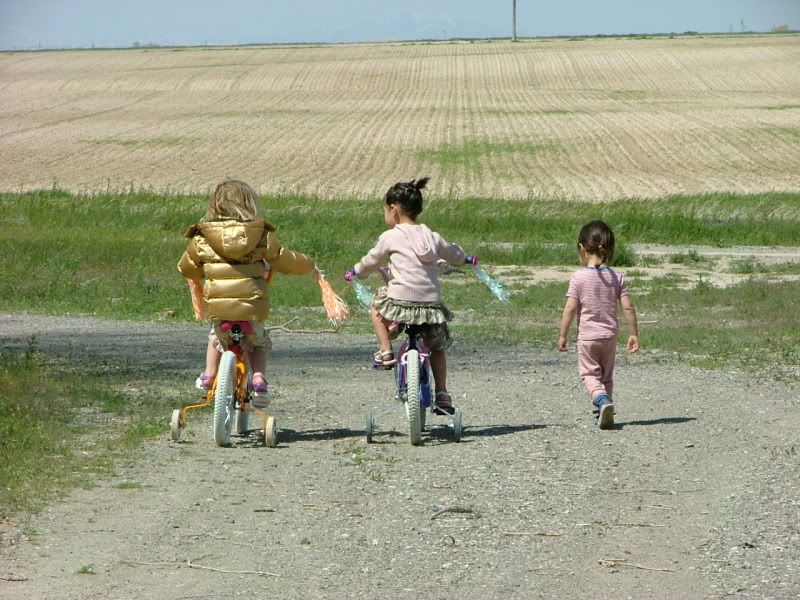 Making art ('tis what we're calling any messes that involve any type of arty supplies these days).
Collecting flowers, squealing over new birds.
Eating rhubarb.
Breakfast this morning, and we start all over.
I may need to do dishes today.