H: Mother, try my food.
S: Are you sure? I don't want to eat your delicious dinner.
H: Of course, please do. It would please me greatly.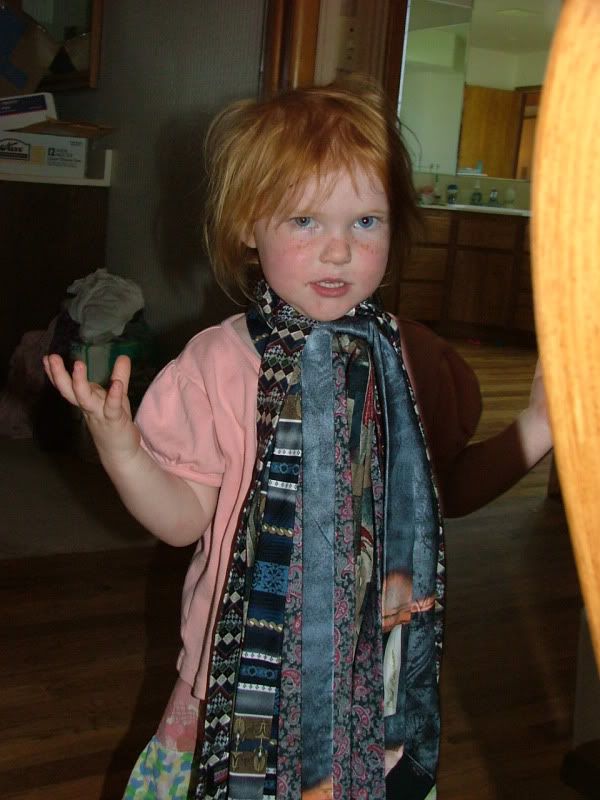 H: (After I said that I thought my hair looked nice) Be careful, Mother, or the water nymphs will throw you clear up in the sky like Cassiopeia. That's what they did to her when she was envious.
S: Envious?
H: Um, no. Vain. The nymphs were envious. She was vain. But Andromeda wasn't vain. She just got put in the stars because her mother was vain and her father couldn't kill the sea beast himself.
S: Oh. What was the king's name? I've forgotten.
H: Carl. It's not Harry. That's not a very kingy name. His name's
Carl
.
The girls are playing their magical creatures game at the table right now. All of the sudden I hear Ains squeal gleefully "I got the
HANUMAN
! Yay!" Hearing that little voice say hanuman makes me smile.