Matt hid candy around the property and then made a treasure map for the girls to follow. They were thrilled - especially Ainsley who constantly carries around a rolled-up 'teasure map' (a bamboo place mat).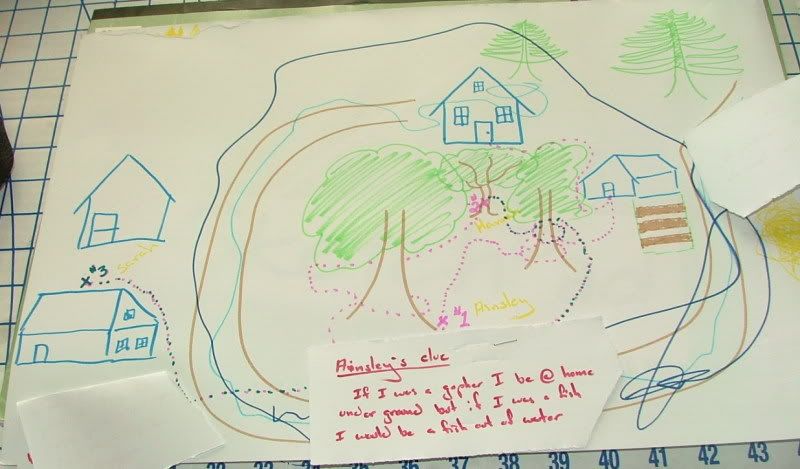 It's not often me *not* taking the pictures, so I thought I'd throw this one in. Because.
And they're off.
Around the bunkhouse.
After a long, dangerous trek around trees, through a garden, and past a frisky puppy, we got to Ainsley's candy.
Then off again, past many more obstacles.
Then Hannah's candy. In a tree!
Pretty straightforward from there to Mother's candy. The man knows me.