Build farms.
I got boxes for packing from the recycling center. I was a bit .... optimistic when I picked out some of them. They were too big. You couldn't lift them after they were packed. (I didn't discover this until I'd very proudly packed two of them full.)
So I gave them to the girls to play with on the porch. They ended up making stalls and hallways and a farm kitchen.
Here's one of the ponies. (Very dark in her stall.)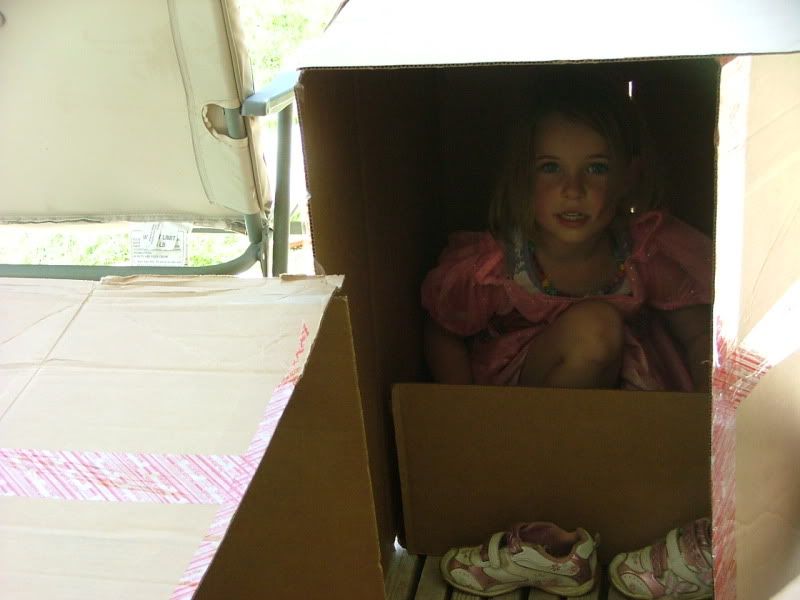 And here's the other.