Almost all of our books are packed up and sitting in boxes in our bunkhouse. Somewhere in those many boxes are the Little House books that are being asked for daily.
This has been my bookshelf for the last month or so.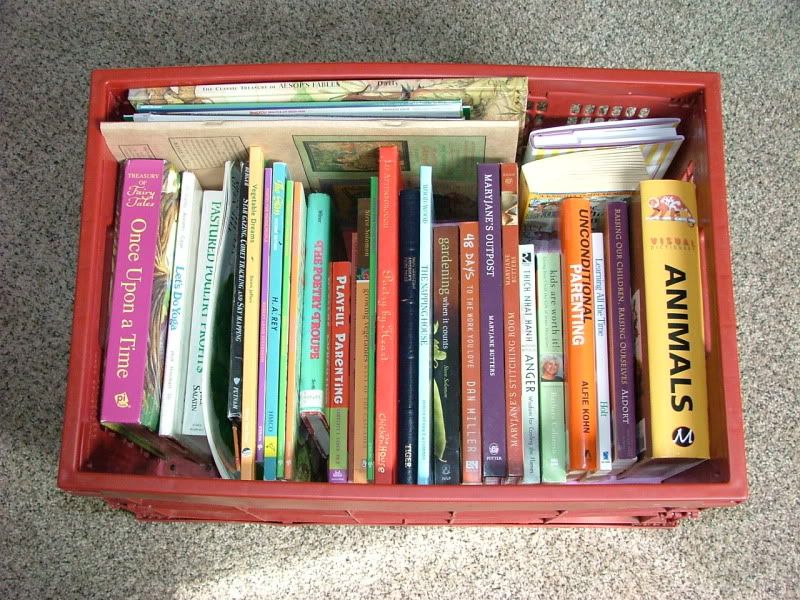 That and about twenty or thirty library books in the bedroom book basket. And any books spread around the house. When we packed the house itself to move, these were the books that needed to come over.
My husband said something along the lines of "Wow. We do have a lot of books." Um. ... ... That's mostly library books. I hate to take him in the bunkhouse and show him the boxes of books.
Funny thing you notice when you move quickly is where your priorities are. Ice cream makes it, spoons don't.
So you use what you have and bring the spoons over on the next trip. And the chocolate sauce. Don't know how my priorities got screwed up enough to forget that.