My sister-in-law came out our way visiting, so we went to see her. Her little one is the same age as Grayson, but of the female persuasion, so I've been using her as a reason to unload our little girl clothes. I took all of the 18 month old clothes with us and Hannah and she went through them. Hannah was in her element.
Outside, there was a water fight going on between all of the boys that lived or were visiting there. Hannah jumped right in and held her own. They were moving too fast for me to get any good pictures.
The family my sister-in-law was staying with had more toys (they had five different *types* of bikes - about fifteen bikes total) than you could play with in three hours. Not that Ainsley didn't give it an honest try.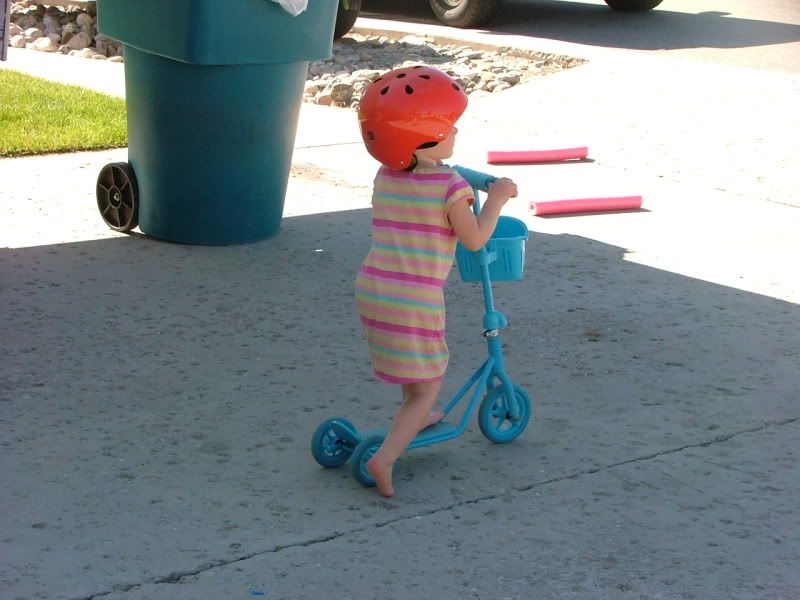 Her favorite toys were the skateboards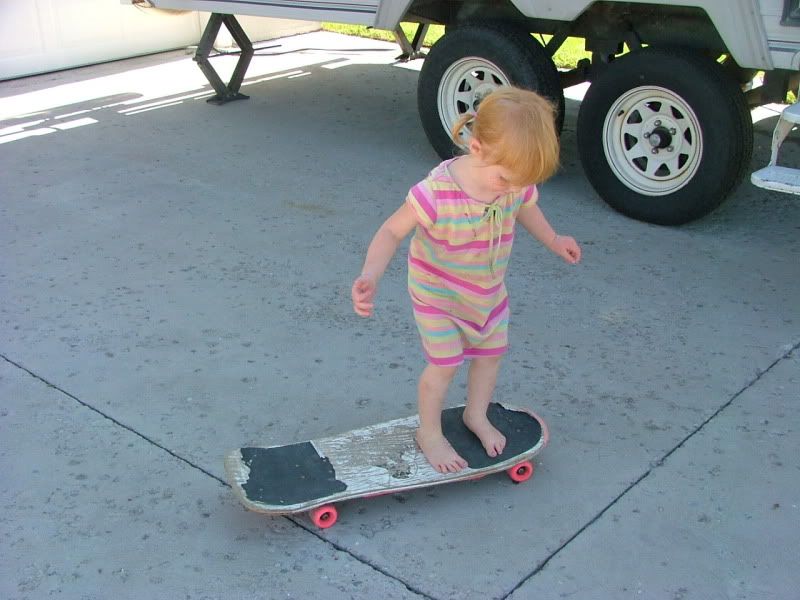 I love her little tongue out in concentration in this picture.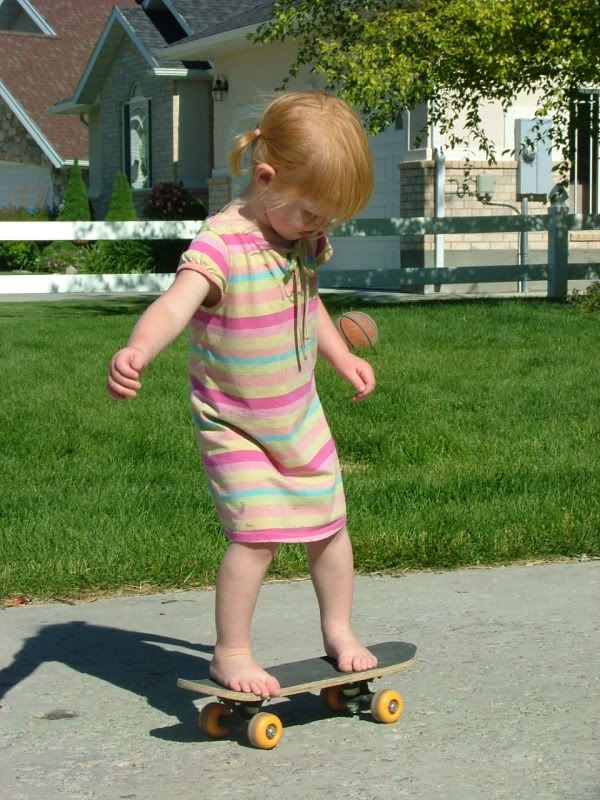 Her little cousin thought the little skateboard looked like a little bit of fun. And it was. A little.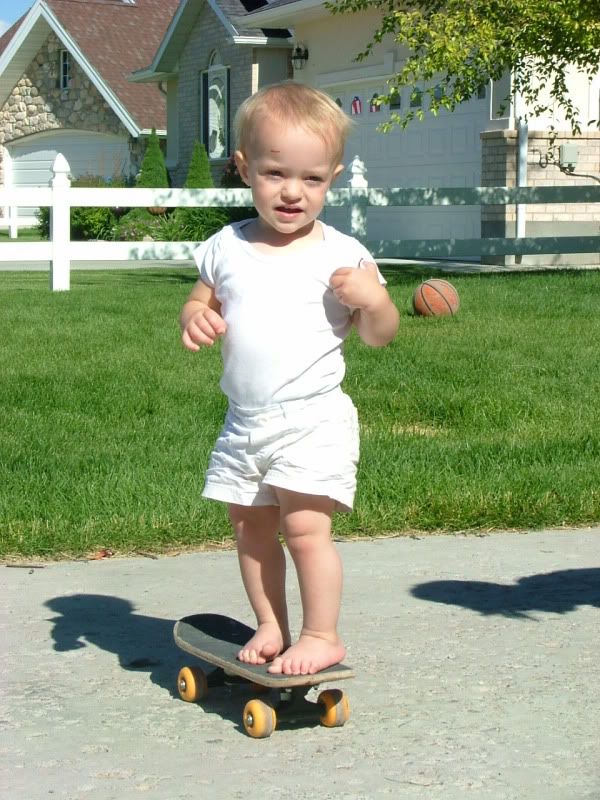 Gray was mainly a one-toy man. (The sun was a bit bright.)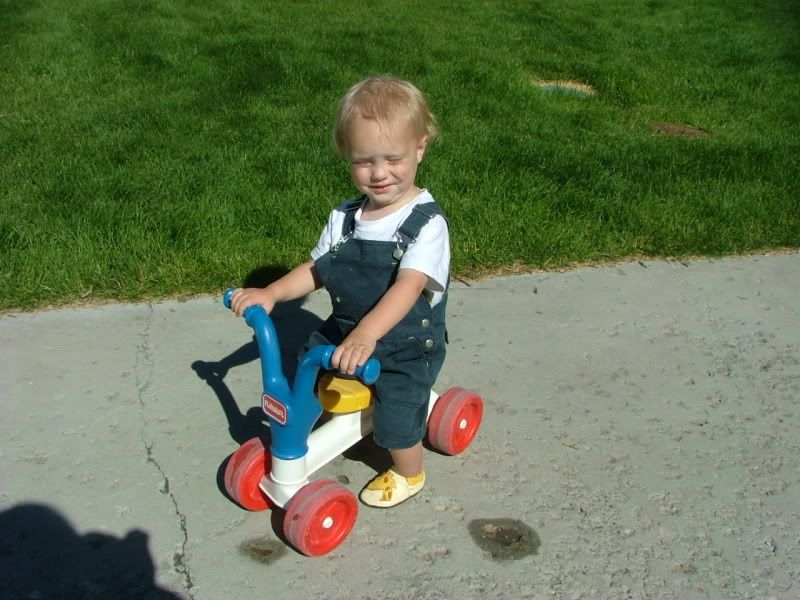 Hannah was tired from her water fight.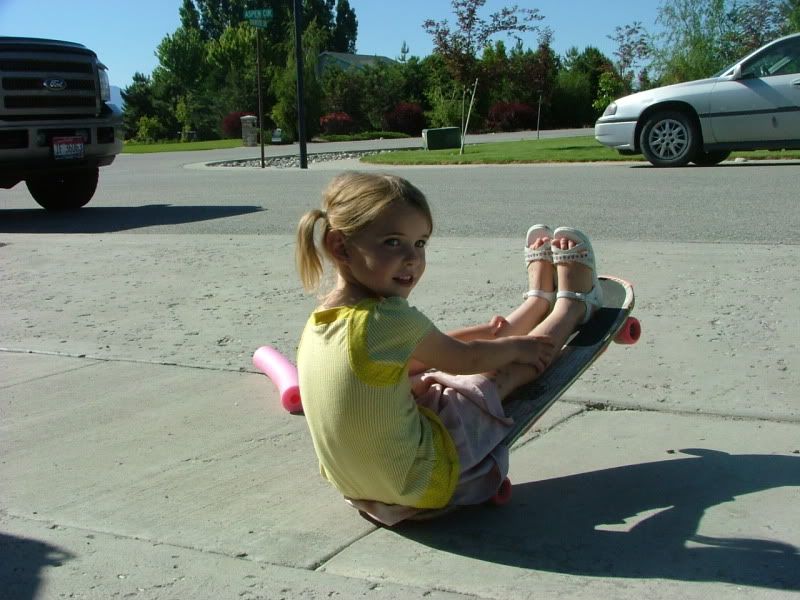 It was a stellar day. Epic even. (That's for you, Patrick.)