Or the next time the girls step out the front door, whichever comes first. (You get no more than one guess on that one.)
Here's Hannah's -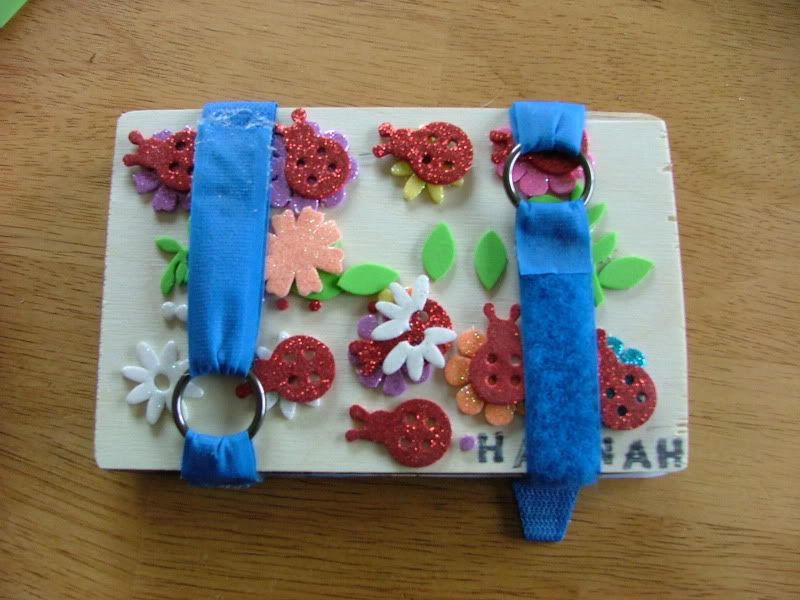 Here's Ainsley's -
Here are the ones we made as gifts for friends.
It's unlikely that the flowers will press as evenly with all of those decorations on the top, but they will certainly be used more than they would otherwise, so I'll take it. If we do these again, I'll have some stamps and ink ready so that we can decorate with those instead, but this weekend we went with what we had on hand and I do think they turned out sweet.
This is the tutorial
I used.