Doing a dry run tonight. I promised the girls that if it was a nice night, we'd pull out the tent and camp in the yard. When we got back from our chore run to the old house and I brought the tent out to the yard, both girls started squealing.
They squealed as I pulled it out of the bag.
They squealed as we set it up.
They squealed as they got sleeping bags and pillows.
They squealed as they brought out books.
And then they sat down on their sleeping bags, it got quiet, and I heard Hannah ask Ainsley "Now what?" Ainsley said "Don know, Hannah."
So they came out and started running around the tent and squealing like it was a Chinese Fire Drill.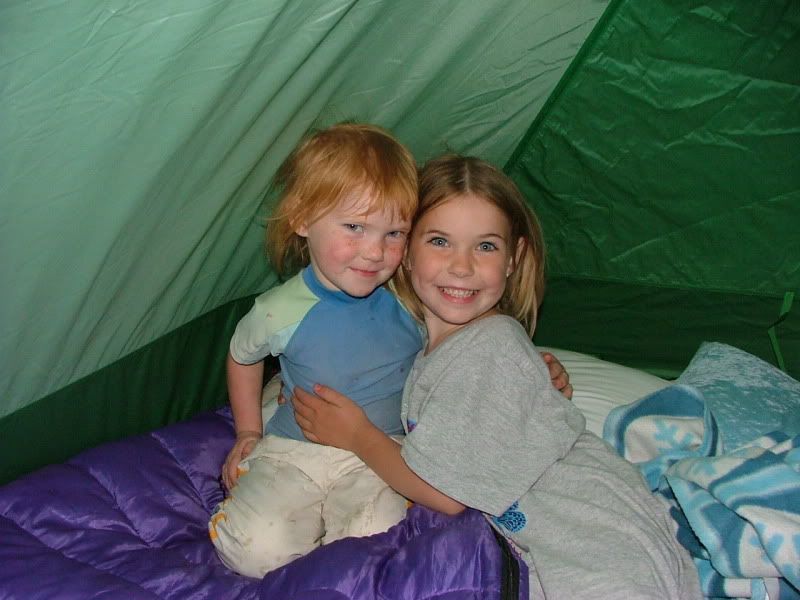 We said good night to Daddy and went out to the tent. I read books while they alternately bounced up and down giggling hysterically and reorganized their stuff. Then Ainsley passed out. Then Hannah passed out. The squealing has stopped.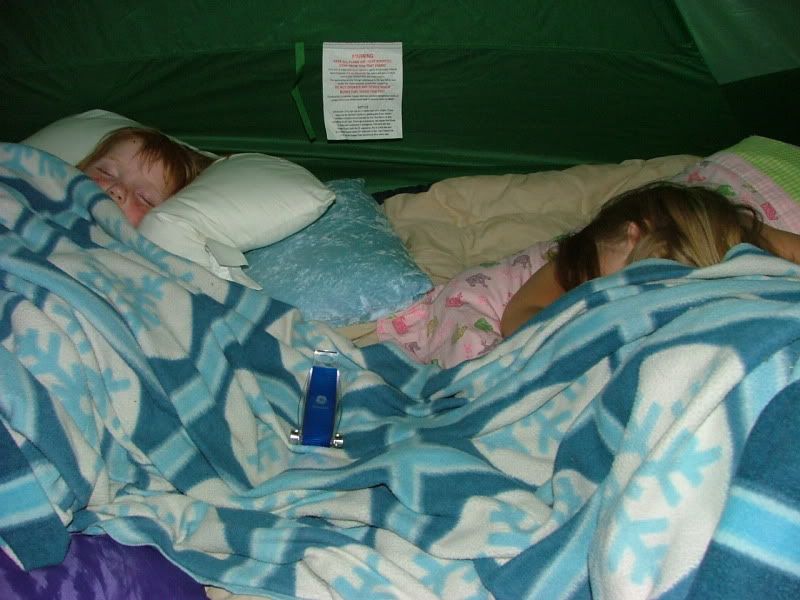 Now I have come in for some water and must head back out again. I am so glad we got the first-time-sleeping-in-a-tent squeals out of the way before any family reunion camping trips.
Good night!