Hot enough to melt crayons on the deck.
Hot enough to need root beer popsicles.
Hot enough to make a fruit salad.
It's always hot enough to tease your sisters.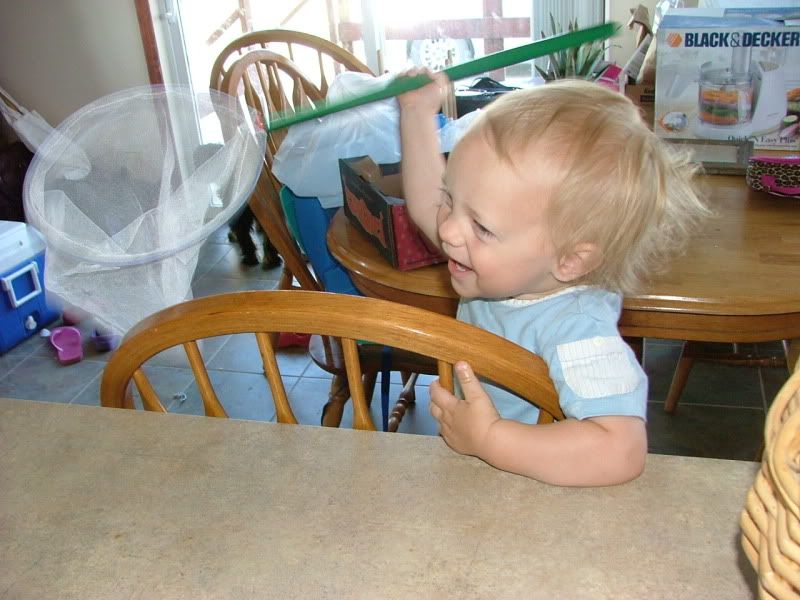 Maybe a bit too hot to do 'training'.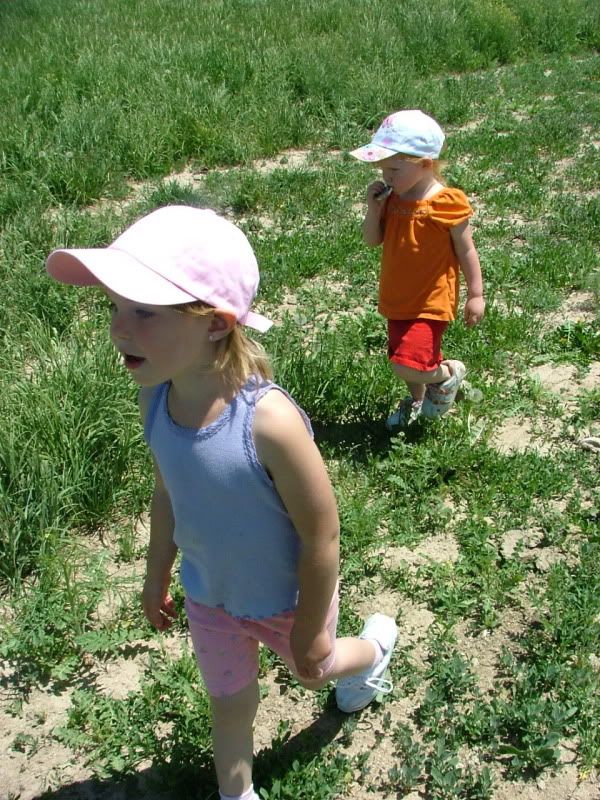 But it's never too hot to go for a pony ride.
By the way, Ainsley's most common phrase these days is 'Change cothes! I change cothes.' Thanks to her older sister, she has figured out how much fun it is to change clothes ten times an hour. Go back and look at all the pictures again - fun stuff.