played with watercolor pencils.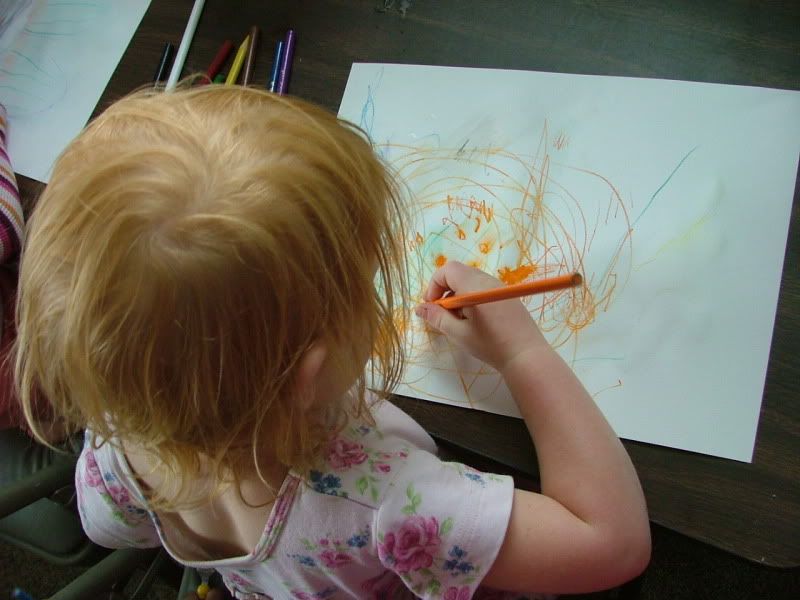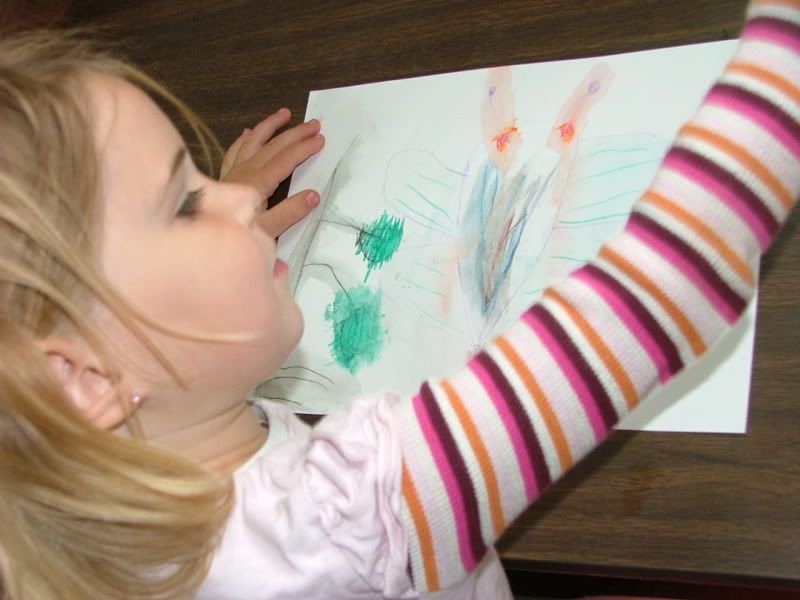 smiled so much the Mother melted into a pile of malleable goo.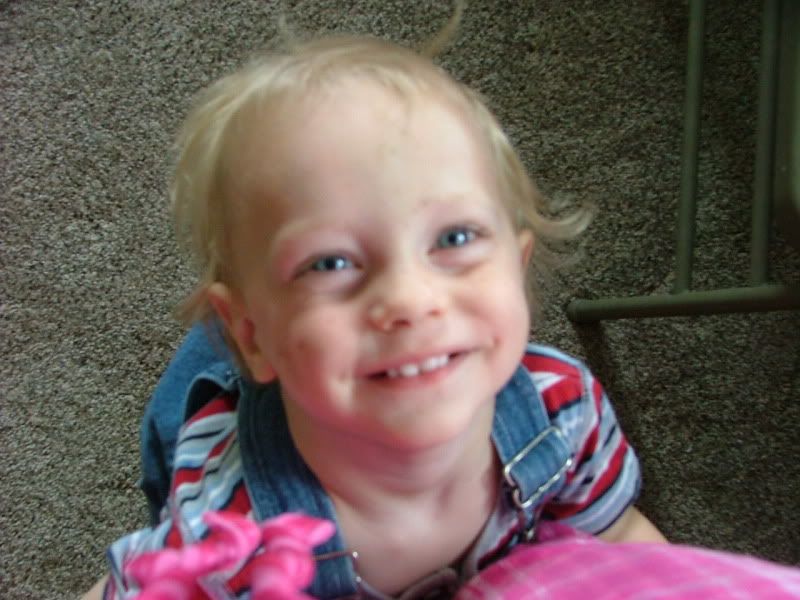 had a
huge mud fight and did a lot of gardening
.
Ainsley saw a Bald Eagle sitting in the tree outside the bedroom window.
(that not so clear picture is of a robin not two feet away outside our window)
watched Horton Hears a Who
sang lots of songs. read lots of books. played with kittens.
made coffee filter hats.
played My Little Pony. read more books. crashed.
(This is actually a 'Yesterday we...' post, but dang Photobucket combined with my dang internet connection makes for a very frustrated blogger. I think my picture quotient is going to go down.)