This is one of those days where I'm afraid your interest will wane because, well, we went to the park.
How many park pictures do you want to look at?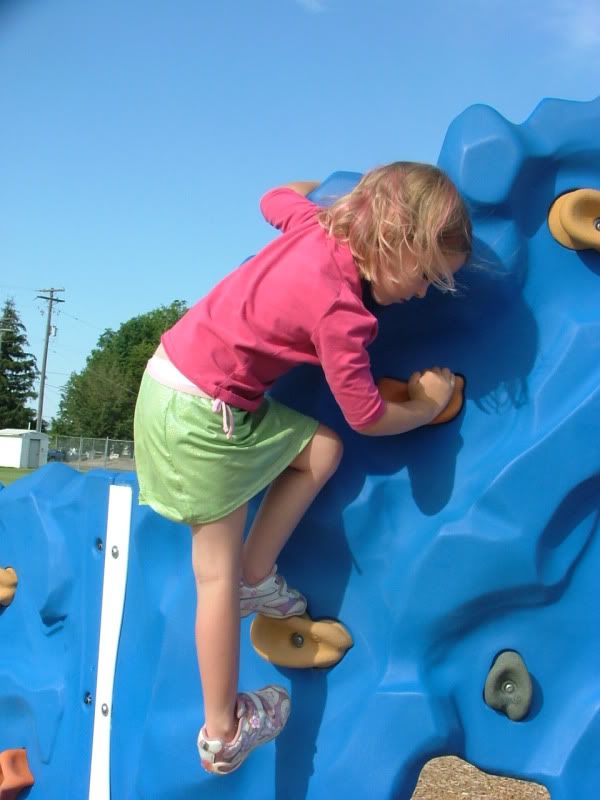 You're probably there with your kids every other day and if you've seen one park, you've seen them all.
But stay tuned, because this little guy made a break-through today.
First, I want to tell you about this girl - we'll call her Ariel.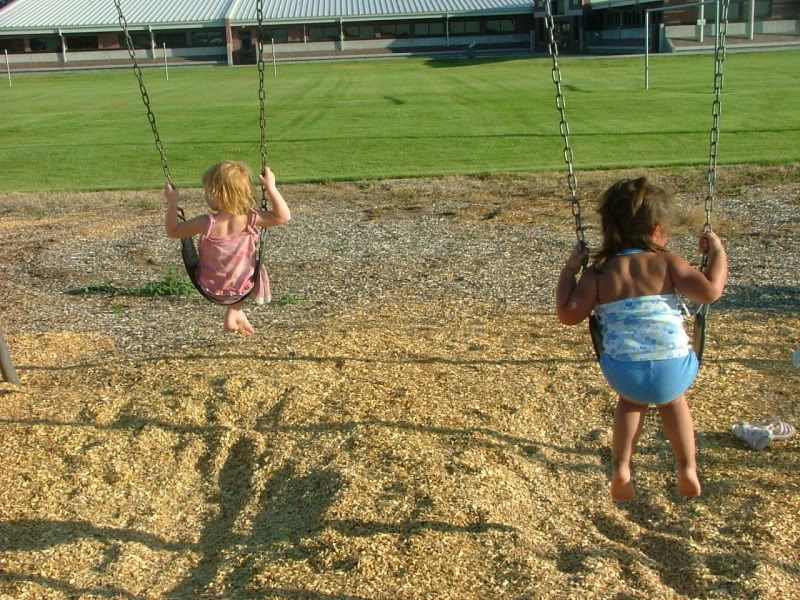 We were at a park one day and Ainsley - who is notoriously aloof around new kids - and most kids she's met many times - immediately started playing with her. They ran around that playground giggling, holding hands, and jabbering to each other, not seeming to mind that one was jabbering in Spanish and the other in English. When Ariel and her parents started to leave I ran over and gave them my phone number explaining that my daughter really doesn't take to a lot of kids and I would love it if they could call next time they came to the park.
Luckily, they did, and we've been slowly building a friendship. All of us.
When we go back to the town we used to live in (tonight it was for some lawn work at the old house), we call and meet up to play.
Last time they visited our new house, I gave them some banana bread (I was trying a new recipe from
A Homemade Life
) and it was so good that Ariel's mom asked for the recipe. Today when I handed her the recipe, she handed me a plate with
four
pieces of 'Mexican custard' on it. Oh, it was so good. Hannah ate one piece, I ate one, Ainsley tried a bite and didn't like the texture. I gave Grayson a few spoonfuls and he seemed to like it ok. I wanted to talk to Ariel's mom, so I gave him the spoon and he started doing this -
Then I got distracted talking and he dropped the spoon - I think it was slowing him down -and started taking handfuls. By the time I regained control of the plate, there was only a quarter of a piece left and his hands and face were very, very sticky.
Now, about Grayson's breakthrough. Do you remember this? The passive-resistance-I-hate-swinging-and-you-can't-swing-me-if-I-just-hang-here pose?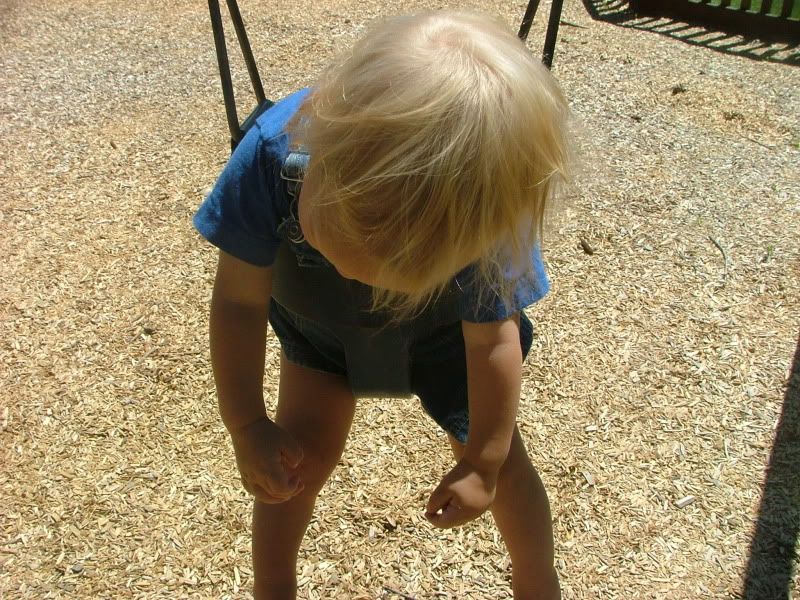 Oh, yes. That was so last week.
This week, with the discovery of big kid swings, the world's looking very, very different.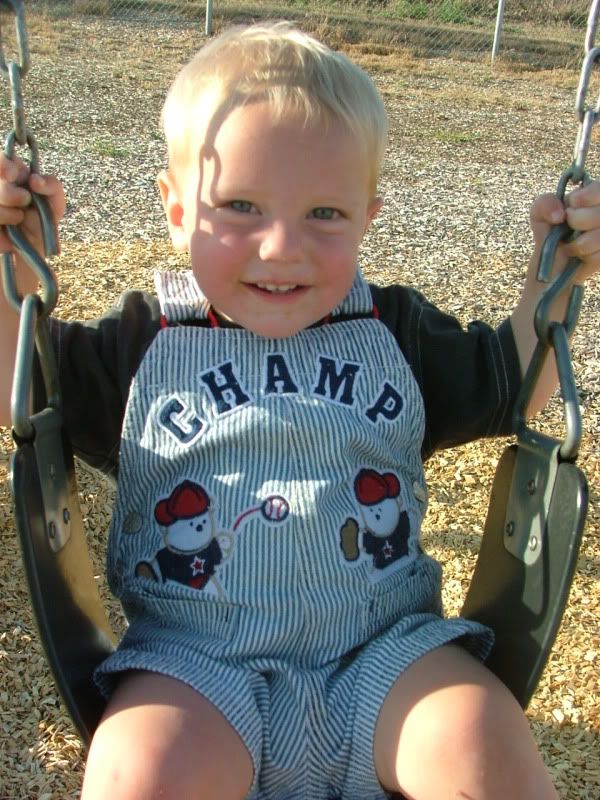 What a change. He watched the girls climb onto the swings and tried to climb on one himself, so I put him up there and started swinging him. Fifteen minutes he swung there before I tried to take him off. Then he made a noise that made me stick him right back on for another five minutes until he was ready to go. He was in heaven. Explain that to me.
Of course, it could just have been that his hands were so sticky that he couldn't let go.
So the most exciting part of the day for Ains was getting to play with her friend, the most exciting part for Gray was either discovering Mexican custard or discovering that big kid swings are the best things ever, but the most exciting part of the day for Hannah was discovering a real, no kidding, honest-to-Murgatroyd, ain't no one foolin' here fairy ring.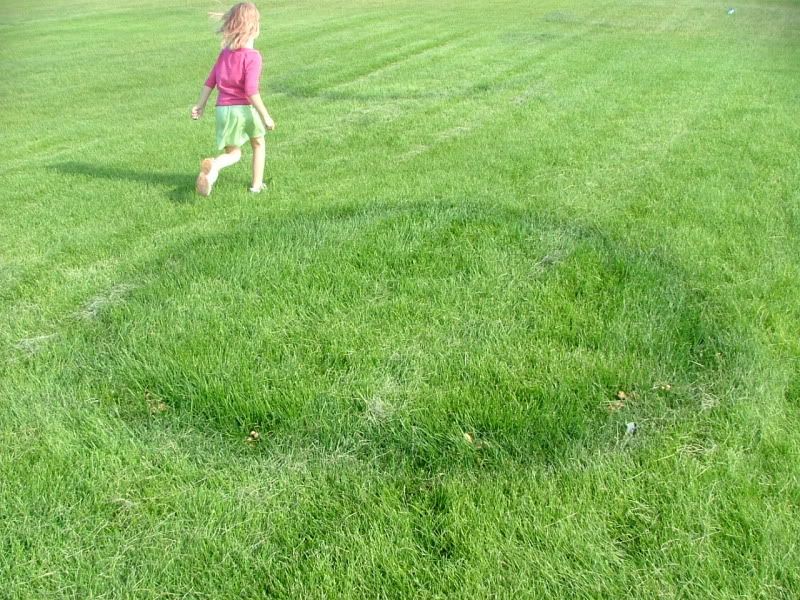 It was on the lawn and it
was
very unusual. A complete, perfectly shaped circle with mushrooms (maybe toadstools?) all around the edges with none inside or outside the edge of the circle. Fairies certainly danced here last night.
Oh, yes, Magic entered her life today. This was almost as good as seeing a real fairy. She's a believer, my girl.
So it was just another ordinary day at the park.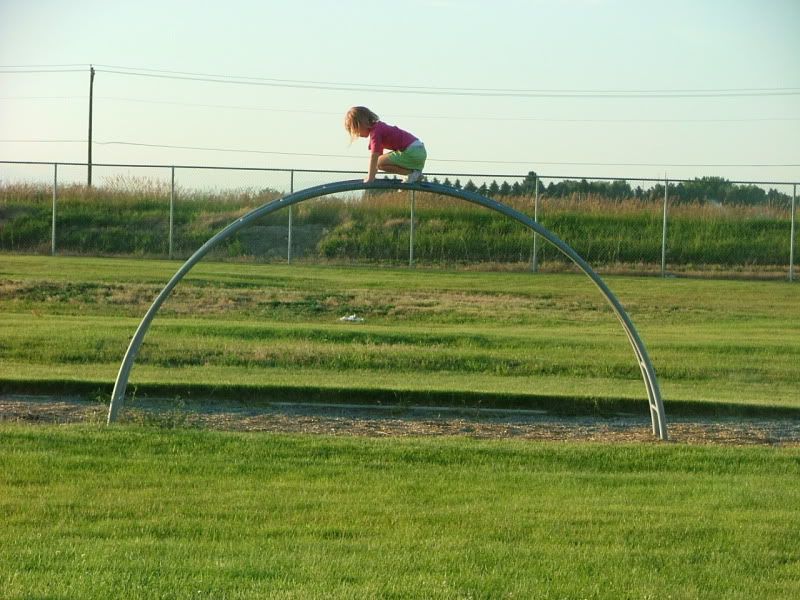 If you believe in ordinary days, that is.
I'm glad you let me tell you about it.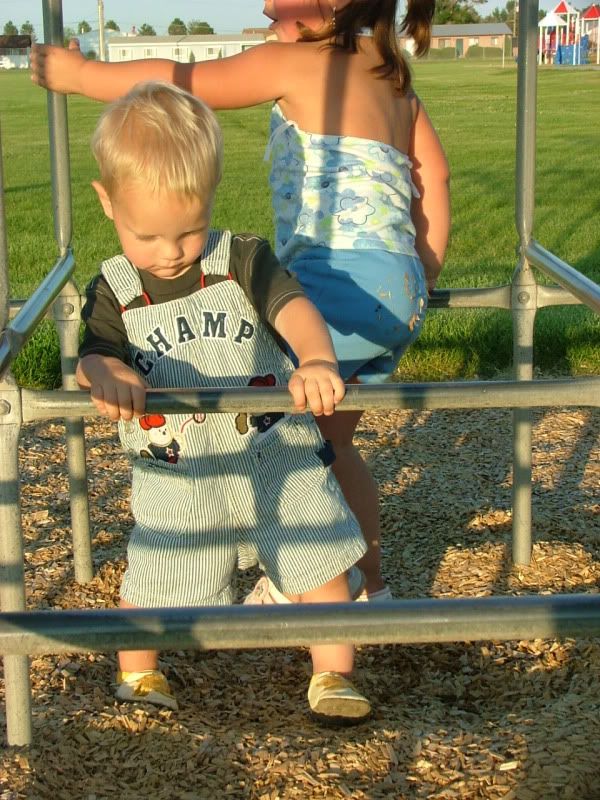 Sweet dreams.